Home town backing Dempsey in Formula Ford Festival bid
Image 1 of 3
Image 2 of 3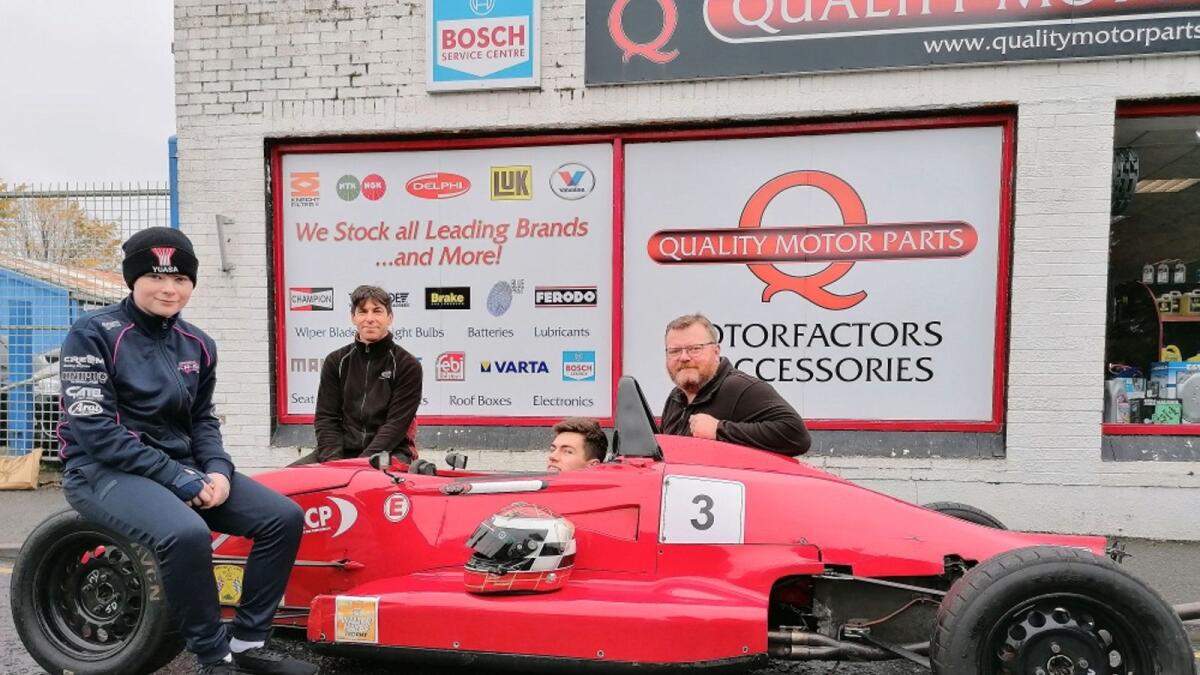 Image 3 of 3
Previous
Next
The ingredients are there, Morgan Dempsey Jr said of his son's attempt at the Formula Ford Festival this weekend. Speaking at a launch event in Mullingar on Saturday morning, Morgan added: "The engine will be good, the team are good, Jordan's good, and the car is good."
The other essential part of the mix that is essential for success in motorsport is funding, and Jordan Dempsey has been working hard at that in recent weeks.
In an innovative approach, the teenager has secured backing from a number of businesses in Mullingar, and last Friday evening and Saturday morning, Dempsey father and son did a tour around the sponsors to thank them and give them something back in terms of publicity (see video on the Westmeath Examiner's social media pages).
The Formula Ford Festival is a highlight of the motorsport calendar. First run in 1967, it has taken place at the Brands Hatch circuit in Kent, England, since 1971, and some of the best known names in international racing have won it. They include F1 stars Eddie Irvine, Jenson Button and Mark Webber; and world champions Michael Schumacher, Mika Hakkinen and Kimi Raikkonen have also raced it over the years.
Now Jordan is going to give it a go at the wheel of a Kevin Mills Racing Formula Ford, with the backing of his home town.
Morgan said: "The Formula Ford Festival is a lottery event. There's 80 people doing it, you have the best of America doing it, you have the best of Canada, you have the best of New Zealand, and then you have Europe.
It's a proper international event, and it's a winner takes all, so it tends to be pretty intense.
"If lady luck isn't with you, something could go wrong in the heats and that comprises you for the weekend, but nobody can predict that.
"You can only prepare the best you can and we've done that. He [Jordan] has gone out and done this [raising the sponsorship] himself. It's been a great experience for him, learning about communicating with people and putting his case forward."
Jordan said he has been "truly blown away by the support" he has received. "I managed to get all of my local garages on board for this great event along with other local businesses," he added.
They are: NGS Fitness; Quality Motor Parts; Sleator Kia; Keenan Bauer Motors; Grange Motors; Colton Motors Tullamore; Hamills Of Mullingar; McNamee Tyre Services; Top Oil; Mullingar Autos Volkswagen; West End Motors JOMO Engineering; Opel and Nissan; Lough Owel Motors; and Bestie's Barber; Tom Birmingham Menswear.
The 2019 Formula Ford Festival is on October 26 and 27.