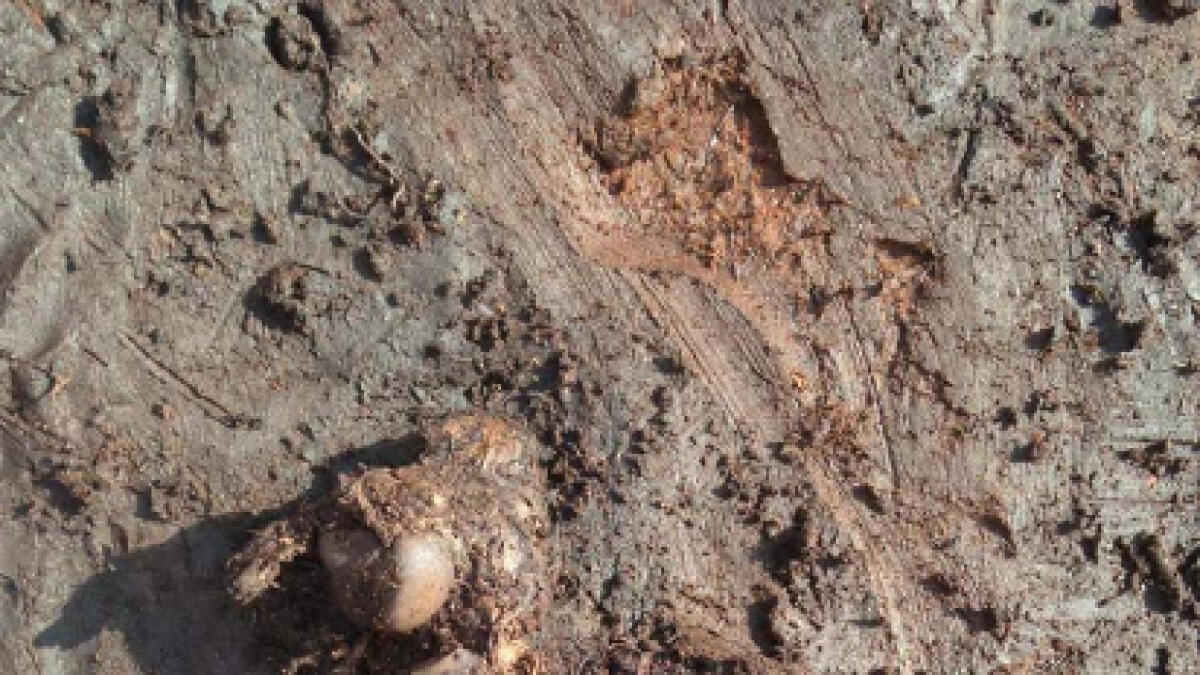 Bog body discovered two miles from kinnegad
Archaeological human remains were discovered at Rossan Bog, two miles from Kinnegad, where in 2012 the discovery of a Bronze Age bog body also emerged.
The discovery was reported to the National Museum of Ireland by Bord Na Móna workers who came across the lower part of a leg on Saturday September 13 last.
Over the past few days, a team of archaeologists and conservators from the National Museum of Ireland investigated the discovery which consists of the lower leg and foot bones of an adult but whether it is male or female remains is yet to be determined.
The exact date of the remains is not known and will be established by radiocarbon dating. The 2012 find was radiocarbon dated to between 700 and 300BC.
Maeve Sikora of the Irish Antiquities Division, who led the Museum's fieldwork team said the fact that two bodies were unearthed in such close proximity to each other makes the find even more exciting.
"A lower leg of an individual was discovered. We don't yet know how old it dates back to or whether it was male or female. We will be carrying out tests over the coming months to determine more information about this body but because it was the lower leg this could prove difficult," Ms Sikora told the Westmeath Examiner today.
"Because it was found at the site where another bog body was found two years ago it makes it all the more interesting," she continued. "The 2012 find dates back to at least 700 - 300 BC, so it was prehistoric.
"That's why it's unusual to find two in the one place extremely close together and it makes it all the more exciting because it shows that it was an area where a lot of activity took place."
"I would like to thank the staff at Bord na Móna for reporting the find so quickly and for their assistance at the site".
Bog bodies have been found across northern Europe from Ireland to Scandinavia. Many show evidence for violent death and are believed to be sacrificial offerings connected to kingship and sovereignty.
Rossan Bog borders counties Meath and Westmeath and the latest remains were discovered on the Meath side of the border.