Mullingar Shamrocks' recipes for success...
Image 1 of 2
Image 2 of 2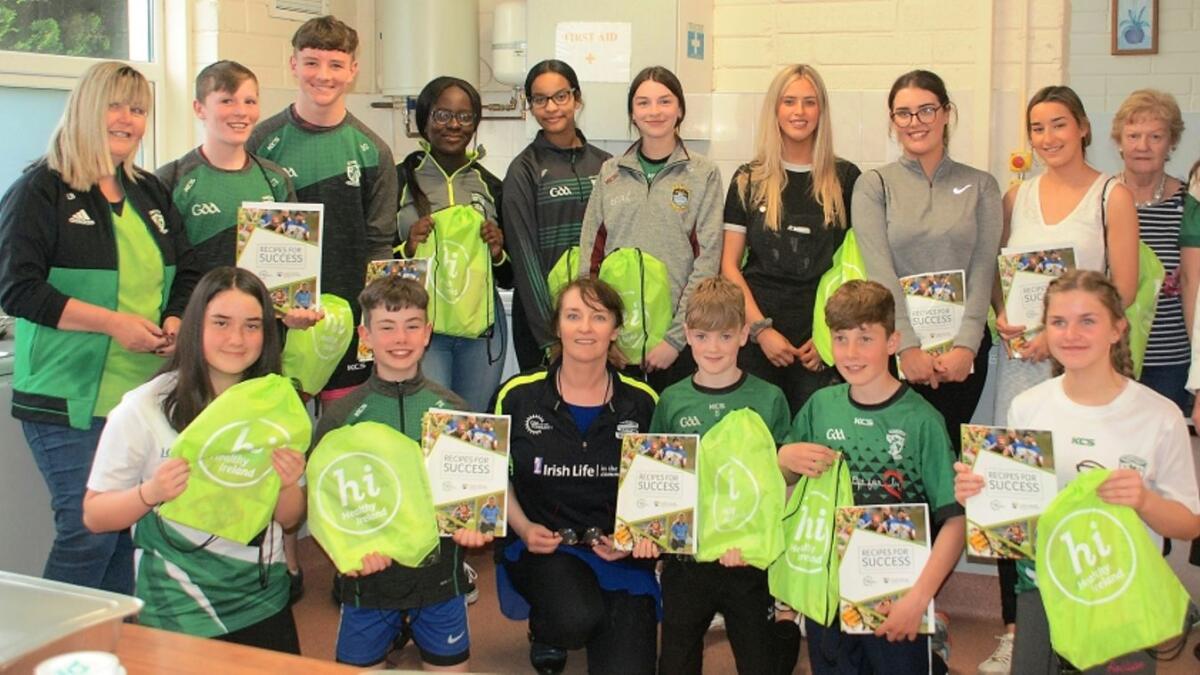 Previous
Next
Mullingar Shamrocks GAA, as part of its Healthy Club status, staged its Recipe for Success programme on Wednesday and Thursday last week, June 20.
The programme had two elements; a "hands on" kitchen-based cookery workshop and each participant received the Recipes for Success manual filled with tasty, healthy, performance enhancing recipes that are easy to make specially designed and developed for GAA players. This was s a skills for life workshop – useful for college, work and sport.
Mullingar Community College provided a wonderful venue for the evenings' practical demonstrations. Both evenings were full of fun and learning as the participants prepared and cooked a Chicken and Vegetable Stir Fry and a Banana and Berry Smoothie.
Both dishes tasted magnificently and this was largely due to the wonderful teaching skills of tutor Eamonn McGowan. Eamonn has been a Mullingar Shamrocks supporter since he arrived in Mullingar from his native Donegal to work in the Lake County Hotel, a long time home-from-home for Mullingar Shamrocks back in the day.
And of course the initiative wouldn't have happened without the enthusiasm and commitment of Shamrocks' Healthy Club Officer, Joan Ormsby. Joan has put together a Healthy Club programme which is second to none.
Mullingar Shamrocks would like to thank the principal of Mullingar Community College, Mr Seamus Mohan, for making available the superb Home Economics room of the school and staff members Claire Orme, Ben Conroy and Bill Condren for their organisational help; to Maria Burke and Andrina Finch, who helped out on the night, and thanks to Kyle Maguire for his sponsorship of the food ingredients.