All-Ireland intermediate camogie winners visit Presentation Senior School
Members of the Westmeath team who won the Jack McGrath Cup on Sunday took it to some of the schools this week, including Presentation Senior School, yesterday.
Image 1 of 6
Image 2 of 6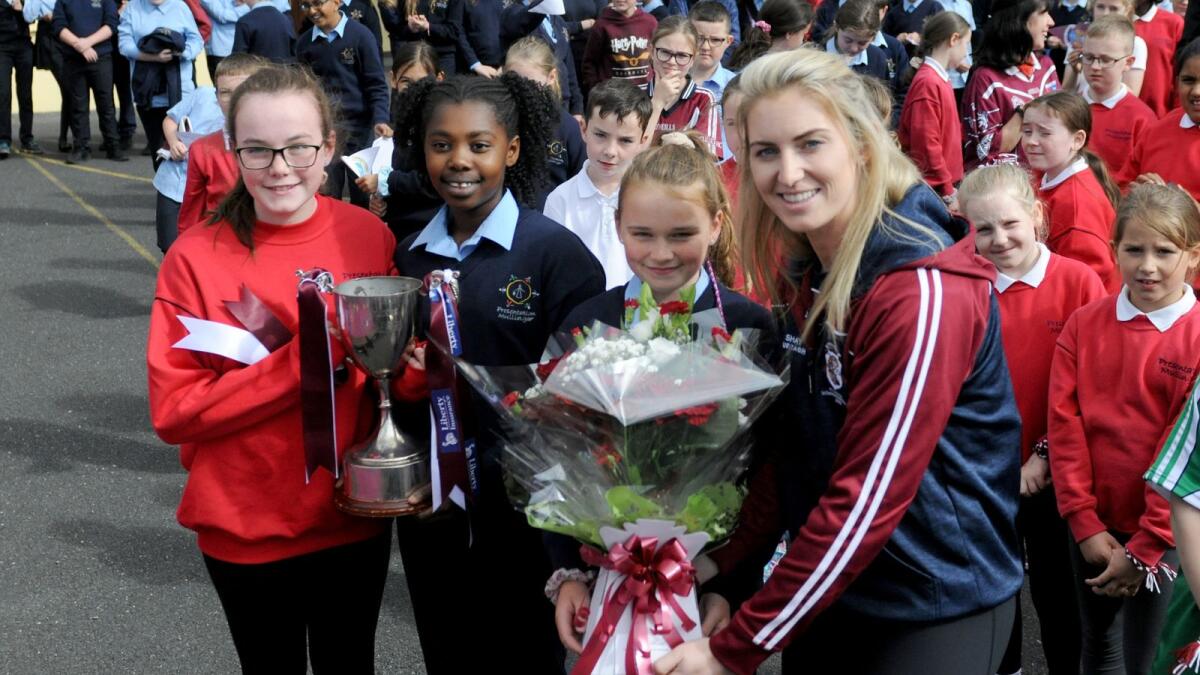 Image 3 of 6
Image 4 of 6
Image 5 of 6
Image 6 of 6
Previous
Next
A civic reception is on the cards for the members of the Westmeath intermediate camogie team following their success in the All-Ireland final at Croke Park last week.
Members of the Mullingar/Kinnegad Municipal District (MKMD) were assured by council director of services, Martin Murray, that on the agenda for the next meeting of the council's corporate policy group was the question of a civic reception to honour the team.
Votes of congratulations were proposed at the MKMD meeting by two members, Cllrs Denis Leonard and Emily Wallace.
Joining in the good wishes were Cllrs Ken Glynn and Frank McDermott, who also mentioned the success the previous day of the county's U14s at a blitz in Croke Park.
Cllr Paddy Hill also extended his congratulations as did Cllr Aoife Davitt and Cllr Mick Dollard.