Witty ditties and emotional verse at Kilbixy church
Image 1 of 5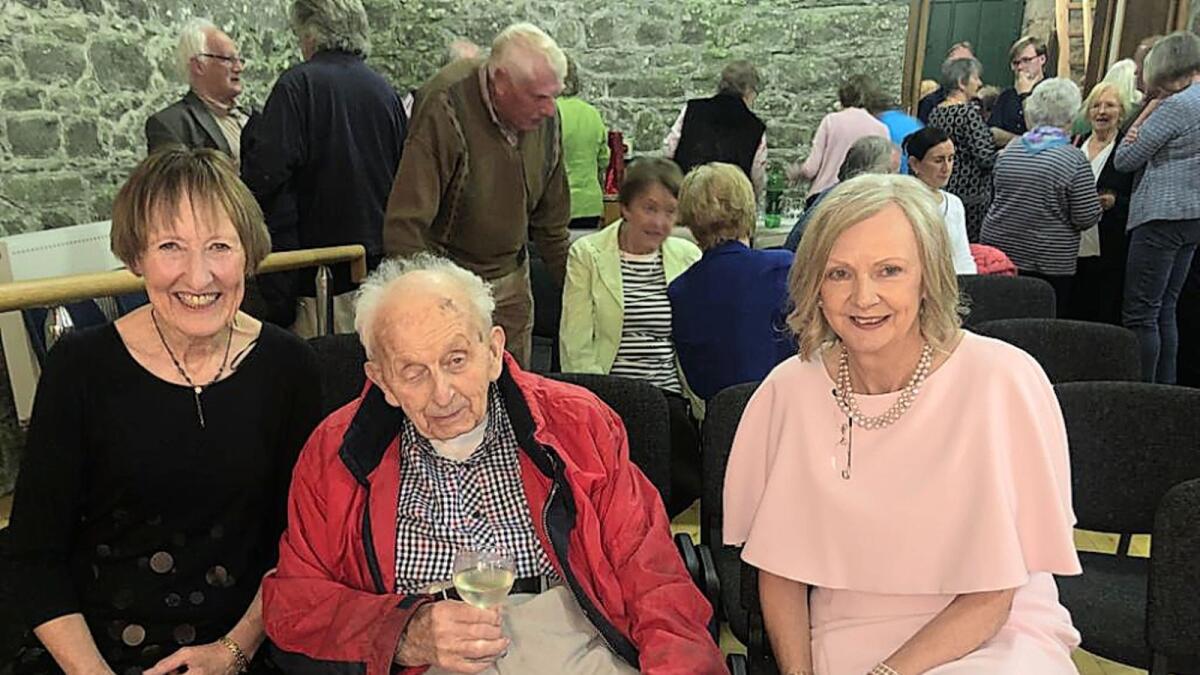 Image 2 of 5
Image 3 of 5
Image 4 of 5
Image 5 of 5
Previous
Next
Poets and poetry lovers gathered in the historic St Bigseach Church at Kilbixy, Ballynacargy for the sixth Annual Poetry Evening. Some 30 participants recited poems they penned themselves or by their favourite poets and, as always, there was a diverse selection. There were witty ditties, emotional and evocative verse and splashes of the erudite and esoteric.
This unique evening of culture and craic was initiated and is run each year by local historian and nonagenarian, Watson Mills, along with Betty Murtagh and Eleanor Murtagh. It is held under the auspice of the Westmeath Rural Arts body and raises funds for the North Westmeath Hospice.
As the crowd gathered they were greeted by a splendid recital by Avril Walsh from Churchtown, Emper, on keyboard. Many of them were familiar faces at the Poetry Evening, but among them were newcomers eager to join in the fun of this special event.
Betty Murtagh welcomed all, in particular the chairman of Westmeath Rural Arts, Eamon Donoghue, and Canon Alastair Graham, Rector of the Mullingar Union of Parishes. She thanked the participants and the audience for their continued support and all those who helped behind the scenes to make this event a success.
"Till next year," she declared.
Margaret Claffey, chairperson of North Westmeath Hospice, thanked the organisers and all who took part for their generous support.
"I'm sure it would be safe to say that there is not a person in this room tonight whose life has not been touched by cancer or terminal illness, be it a member of their family, a friend or a close neighbour," she said.
She acknowledged that it was difficult to deal with such a situation, but said that the hospice service was there to help look after patients in their own homes or in dedicated hospice beds.
Ms Claffey pointed out that there are two hospice beds in the Midlands Regional Hospital in Mullingar and two in Killucan.
It costs approximately €250,000 a year to run the homecare service, but unfortunately, this is only partly funded by the HSE. The Hospice group provides the funding for night care nurses, carers, physiotherapists and bereavement counselling, Ms Claffey explained.
This year, they also gave €12,000 to the Regional Hospital for the refurbishment of the hospice beds and for the creation of a new Breaking of Bad News room to be used by medics and nurses speaking to the loved ones of terminally ill patients.
We depend on the generosity of the public and we thank you for your continued support, Ms Claffey concluded.