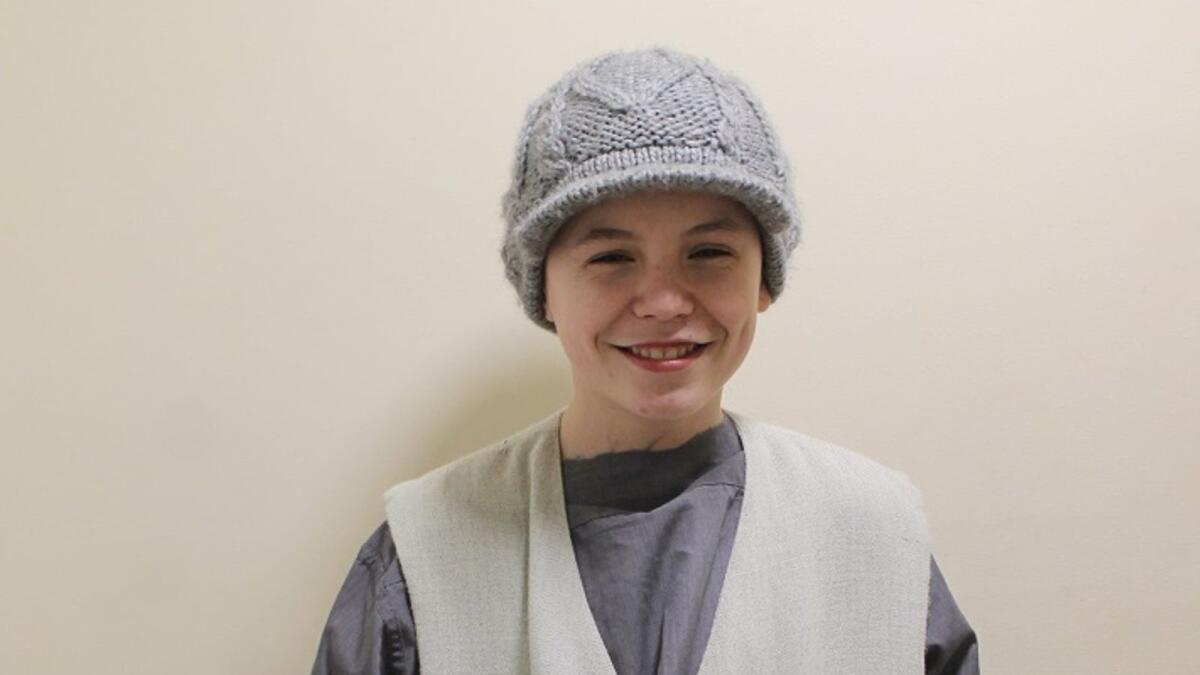 The Boy Who Wanted More
Main photo - Luke Smyth as Oliver.
Luke Smyth takes to the stage in Mullingar this week as the small, sweet, spirited orphan Oliver Twist in the musical based on the Dickens novel of the same name.
Oliver escapes from a poor house to join a gang of child pickpockets on the streets of London, in a musical tale packed with amazing characters, including the pompous Mr Bumble, the rat-like Fagan, the terrifying Bill Sykes and the kind Nancy.
The songs are brilliant from the upbeat 'Consider Yourself' to the heartbreaking 'Where Is Love; to the chirpy 'I'd Do Anything' or the wonderful opening number 'Food Glorious Food' every big number is just a joy.
The musical directors are Joan Leonard, Aoife Brady and Nicola Hayes, teachers in Castlepollard Community College and the cast are all students in the school from first year to sixth year.
The colourful music sits at odds with the caustic, social bleakness and poverty of Dickensian London and it is still, under the music, a story of murder, crime, destitution and how vulnerable are people born into the gutters at the hands of people ready to exploit them.
Tickets available from Castlepollard Community College.
The show is at Mullingar Arts Centre on Wednesday March 11 and Thursday March 12 at 7.30pm.