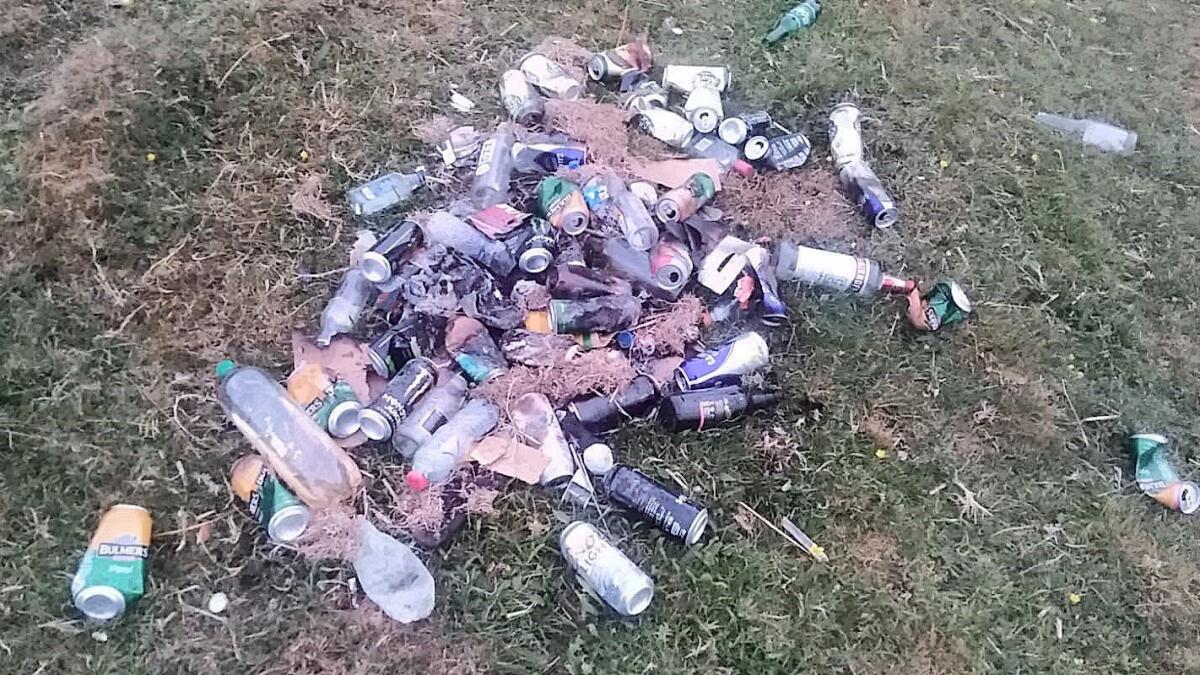 Litter collection costs soar during lockdown
(Above) Rubbish left behind following a party on Captain's Hill recently.
Mullingar Kinnegad Municipal District's spend on litter collection is significantly over target due to the increased levels of illegal dumping during the Covid-19 lockdown.
At this month's meeting of the municipal district committee, councillors were informed that up to June 8, the district had spent 31 per cent more than projected on the collection of litter.
Director of services Martin Murray told members that a lot of "time and effort has gone into dealing with increased activity associated with certain locations".
Cllr Aoife Davitt said that it was "unbelievable" that the amount of money the council has had to spend on litter collection has increased so significantly during lockdown. She also paid tribute to the staff of MKMD for their efforts over the last three months.
One of the reasons for the overspend on litter collection is the huge rise in illegal dumping at bring banks around the county during the Covid-19 crisis, and that coincides with a major increase in the quantities of bottles and cans deposited at the bring banks over the last three months. The council estimates that there was an 80 per cent increase in April and a 30 per cent increase in March.
In a bid to deter people from dumping illegally, the council is to install CCTV cameras at bring banks.
Council official Jonathan Deane says that people should take their recyclables home with them if bring banks are full.
Mr Deane said:"We are asking people to bring their recyclables home with them if they visit a bring centre and find that it is full, and to wait until the banks have been emptied.
"We are also asking people not to leave their recyclables – boxes, bags or containers at the bring banks.
"The majority of people use the bring centres correctly, and while some may think that there is nothing wrong with leaving recyclables or empty containers behind at the bring centres, it is a littering offence and a fine of €150 applies," he said.