Congratulations! Olive celebrates her 100th birthday in style
There were great social distancing celebrations in Moylagh over the weekend as a Olive Kelly turned 100.
Olive Graal was born on 16 July 1920 in Baltrasna, Oldcastle, the youngest of 10 children: seven girls and three boys.
Olive talks about always getting to celebrate birthdays with a summer garden party - this years celebrations were no different - as she had an outdoor celebration in Baltrasna surrounded by family and friends.
Previous
Next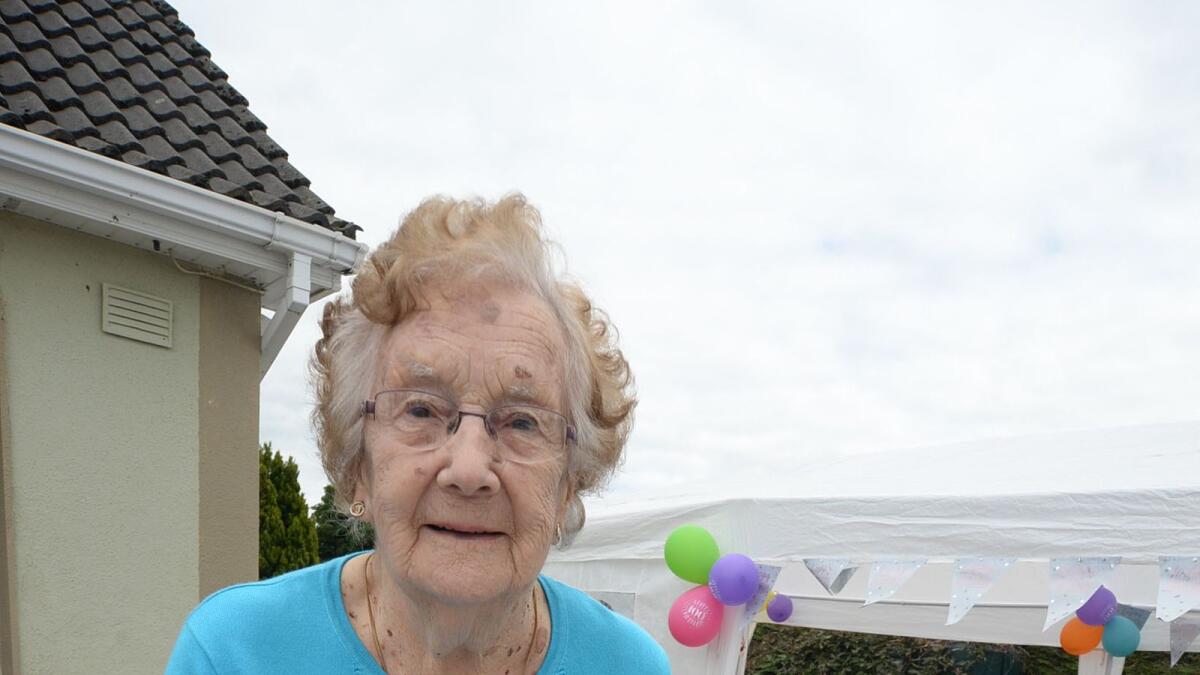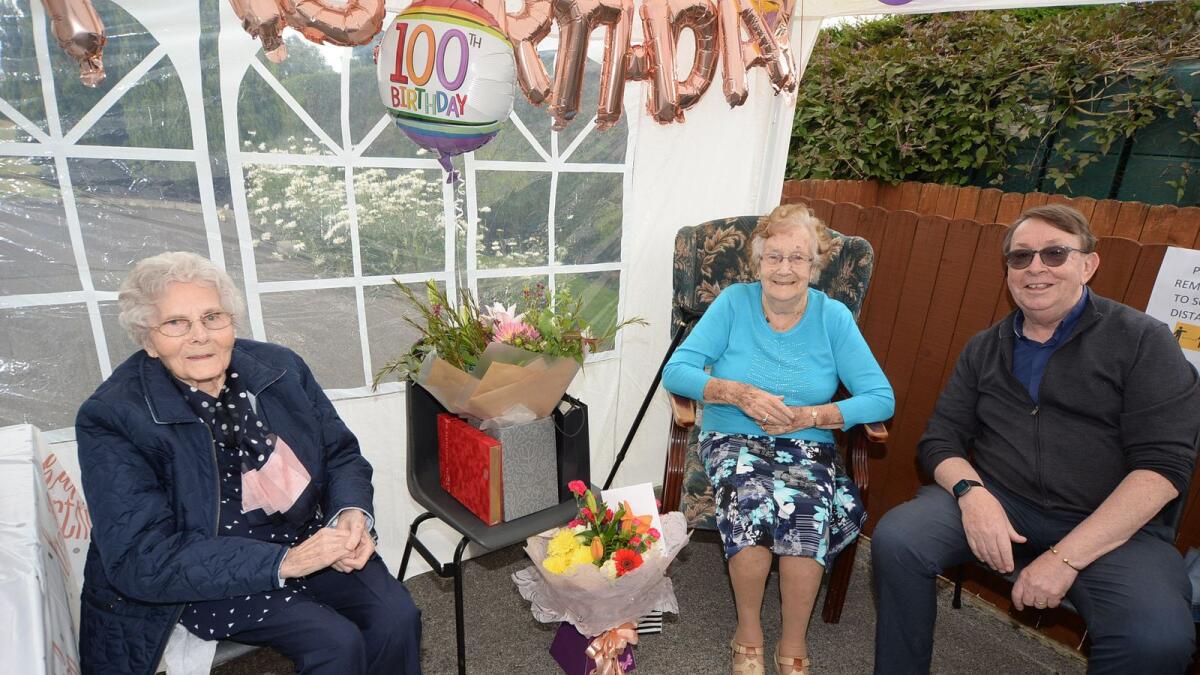 Olive studied to be a midwife in England where she remained for many years.
There she met the great love of her life Frank.
Olive and Frank got married in 1963. They settled in Coventry, where they were an active part of the Irish community.
They moved home to Ireland to retire over 30 years ago and found a home in Clonmellon, where they spent many happy years.
Olive and Frank were a fantastic couple and travelled all over Ireland for horse racing and weekend breaks.
Sadly, Frank passed away six years ago, and five years ago Olive moved into an apartment in Baltrasna beside her nephew, Sean and his wife, Tilly.
Here Olive has her own space with family next door. She loves crosswords and wordsearches while watching 'The Chase' and 'Tipping Point'.
Olive is also a lover of poetry and loves reading and reciting poems from years ago.
She feels privileged to have good health and loves being surrounded by family and friends.
Olive reckons she has gone full circle as she is now back living in Baltrasna, where her life began.