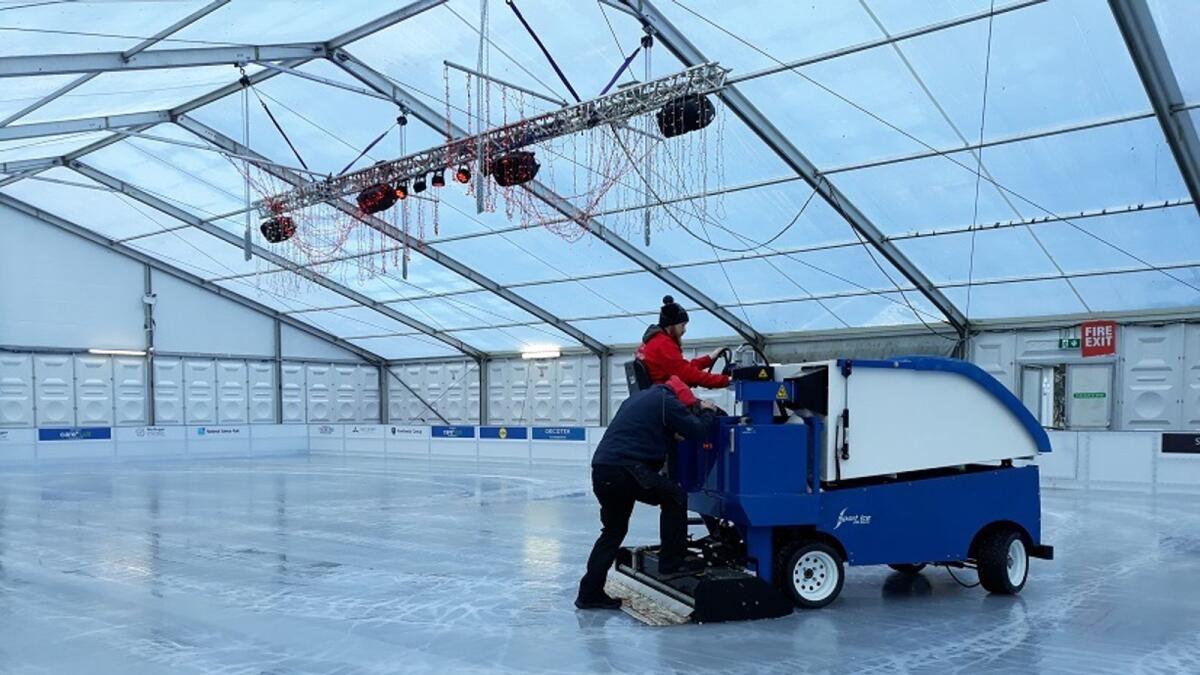 WinterFest 2021 likely to be in Blackhall - Mullingar Chamber
Mullingar Chamber and Westmeath County Council "are absolutely committed to holding WinterFest 2021 in the town", and it is likely to be at Blackhall rather than in the town park.
The chamber announced this morning that it is in discussions relating to the location of WinterFest 2021 on the lands recently acquired by Westmeath County Council at Blackhall, Mullingar, "bringing the footfall closer to the street of the town, should that location prove feasible".
Background
WinterFest Mullingar was created and promoted by Mullingar Chamber with support from Westmeath County Council.
It involves the assembly of a covered ice staking ring in Mullingar Town Park that is open to the public from the end of November to early January.
WinterFest ran in 2018 and 2019 and offered the opportunity to skate on real ice and added significant festive cheer to the town.
WinterFest was complimented by a Christmas Market in the town park over two weekends in early December that further enhances the festive feel of the town at that time of year.
WinterFest attracted c.50,000 visitors during the period it was held, plus another estimated 50,000 visitors who travel with participants.
Mullingar Chamber estimates the economic benefit of WinterFest to be in the order of €1m to the local economy, which makes it the largest event of its kind in the town and county.
WinterFest 2020 – Covid-19
Owing to the current situation with Covid-19, the uncertainty surrounding holding events and gatherings, the potential for a second lockdown in 2020 as well as the obvious health and safety compliance issues this situation creates, Mullingar Chamber, in consultation with Westmeath County Council, decided to cancel WinterFest 2020 and to focus energy and resources on an alternative event for 2020.
Mullingar Chamber and its stakeholders are currently in consultation with Westmeath County Council to identify an event and promotion that might be able to assist in driving footfall to the town during the festive period, in the absence of WinterFest 2020.
Once this event is agreed, all details will be released and a full implementation plan put in place.
Further details to be announced in due course.