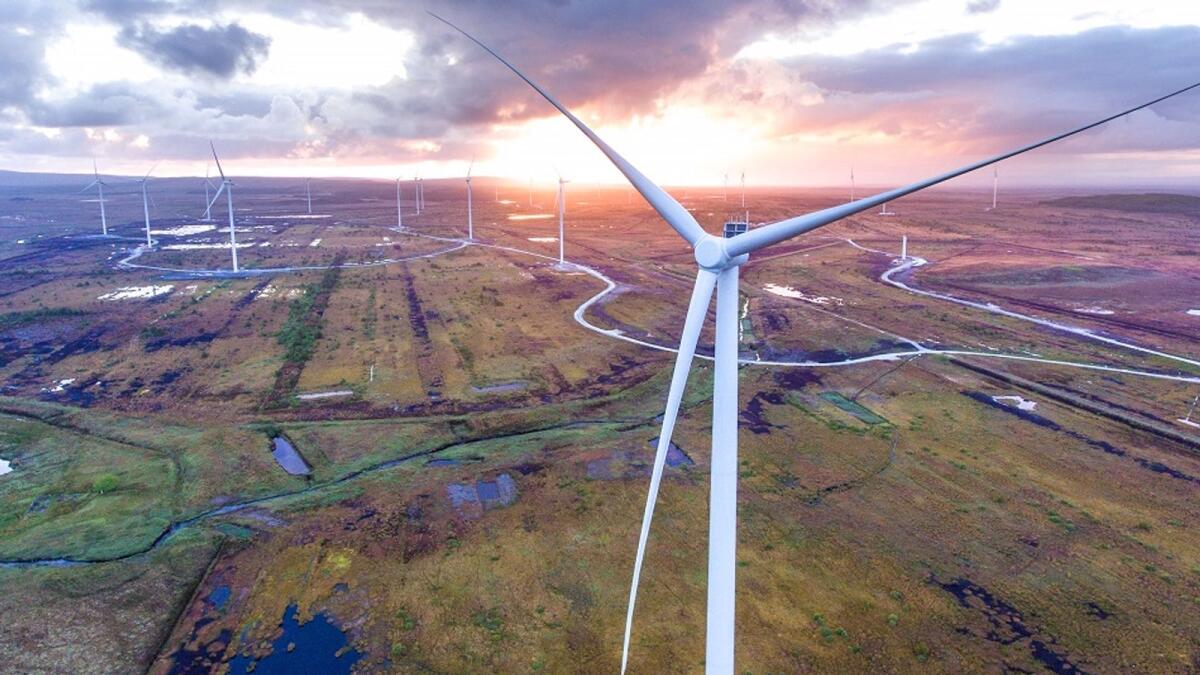 Ireland needs to double wind power, says ESB
The public consultation period on the Material Amendments to the County Development Plan that is to run from 2021 to 2027 closed on January 20 - the report below is based on one of the submissions.
In the month of February 2020, a "record-breaking" 56 percent of Ireland's energy demand was met by wind energy, but the target is for 70 per cent renewable energy production by 2030, the ESB has stated in its submission.
It is arguing that the policies in the County Development Plan should be consistent with government guidelines and the "preferred approach" as outlined by government departments.
The ESB says that for this country to meet that 70 per cent target, Ireland needs to double its existing installed wind capacity, and it is committed to doing its part in supporting and delivering on the government's energy policy.
"In the 12 months to end of January 2020, wind and other renewable sources, hydro, solar and biomass accounted for 37% of demand. This is an encouraging trend, but further acceleration of deployment is necessary to achieve the government's target for electricity of 70% from renewables by 2030."
The ESB submission says the amendments introduced to the County Development Plan by councillors will limit the ability of Westmeath County Council to positively contribute towards national climate action plans and are contrary to established Government guidelines and sustainable development policies. "
On the subject of setback distances, the ESB submission explained that the recently published Draft Revised Wind Energy Development Guidelines (2019) opt for a setback distance of four times the tip height between a wind turbine and the nearest point of the curtilage of any residential property, subject to a mandatory minimum setback of 500 metres.
"Investment in infrastructure is crucial to the economic and social well-being of our country. Such investment creates jobs, stimulates economic activity and provides modern efficient facilities to deliver the services that people need including healthcare, education and community services amongst others," says the submission, adding that there is a significant multiplier effect from investment in infrastructure which means that it stimulates growth in the local economy.