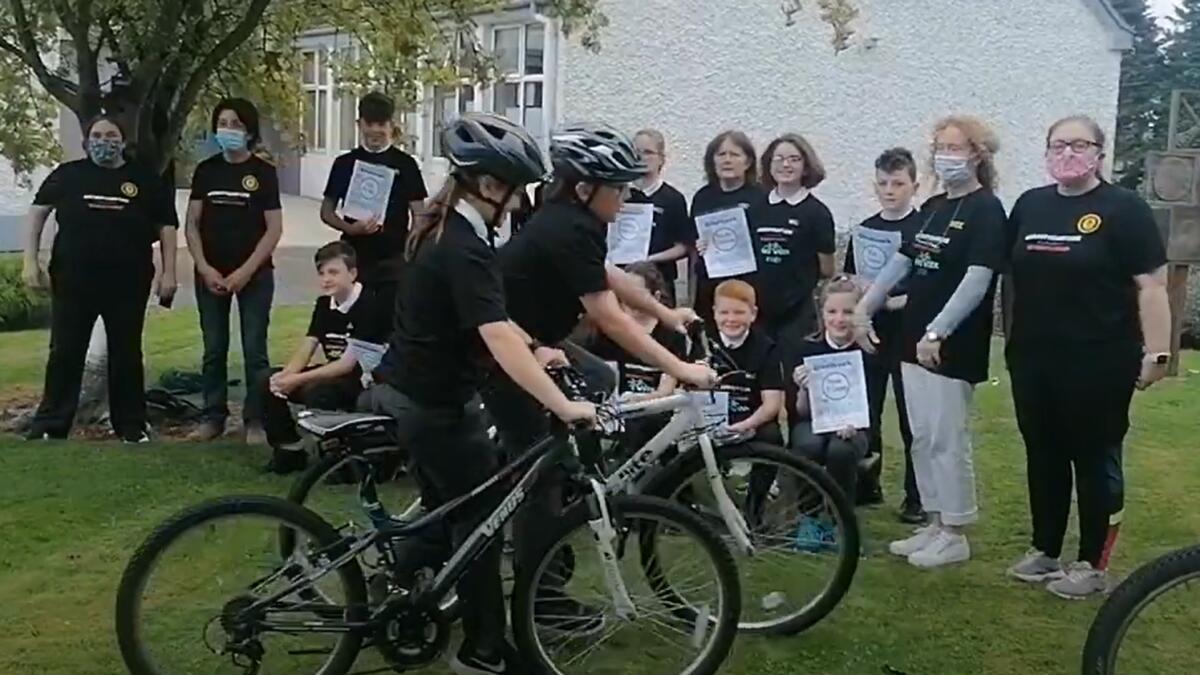 Celebrating Bike Week at Raharney National School
The pupils and staff at Raharney National School have marked National Bike Week (September 12-18) with the help of the Ashcroft Park Village Close Residents Association.
A lot of the children cycle to school throughout the year, and in an effort to encourage more to do so, the local residents group applied for funding from Westmeath Sports Partnership for a promotional event.
Ann Mulvaney, chairperson of Ashcroft Park Village Close Residents Association, told the Westmeath Examiner the background: "We saw a call-out for applications for National Bike Week events online, and even though we didn't think we'd get [the grant], we said we would try anyway.
"It was for groups or schools, or anyone, to get involved, so we applied and were surprised and shocked to be awarded €500.
"You can't forget about the kids! Without them in the community, you have nothing, so we used the funds to supply T-shirts and certificates for the kids, and although only sixth class was participating in the bike ride, the whole school will be involved in activities, and we'll have a little treat here in our local shop for everyone at the weekend, because you don't want anyone feeling left out."
Angela Farrelly, principal of Raharney NS, said the Ashcroft Park Village Close Residents Association approached the school with the Bike Week project in mind, and she was delighted to accommodate them.
"We have the Green Flag, and we have CoW, which is Cycle on Wednesdays, and it's encouraging them to do it. It's people getting involved in the community and the school is part of that."