Fishing For All catches on!
An official from Inland Fisheries Ireland (IFI) has visited Mullingar to see for himself, and on behalf of the organisation, how funds supplied to Mullingar Tidy Towns are being spent on the programme Fishing For All.
Andrew Burnett from IFI is a an experienced fishermen, and he was delighted to help the young participants on the course last Wednesday afternoon, when two of them actually caught fish.
Andrew travels all over the country, teaching groups fishing skills, and was supportive to all in the Mullingar group. He also had IFI goodie bags for each of them.
Fishing For All is supported by the IFI 'Angling for all Funding Scheme 2020' and it began in late 2020, when Mullingar Tidy Towns set out a plan to offer the community the opportunity to learn the basic of fishing in the rivers and canal in the town.
Chairperson Bill Collentine met local fishermen Andy Boyle and Mick Flanagan and Local Authority Water Programme representative Basil Manning to discuss funding for a programme. They received the go-ahead in December 2020 and a grant of €3830 from IFI.
The funding allowed the group to purchase all the equipment needed for the project, and 100pc was spent supporting businesses in the town: a new fishing hut was purchased from Denis Corroon, all fishing equipment, rods, reels, life jackets, chairs, nets and trimmings were purchased from Wild Total Outdoors; office supplies, laptop and table from Cleary Electrical; and first aid and sanitisers were from Whelehans Pharmacy.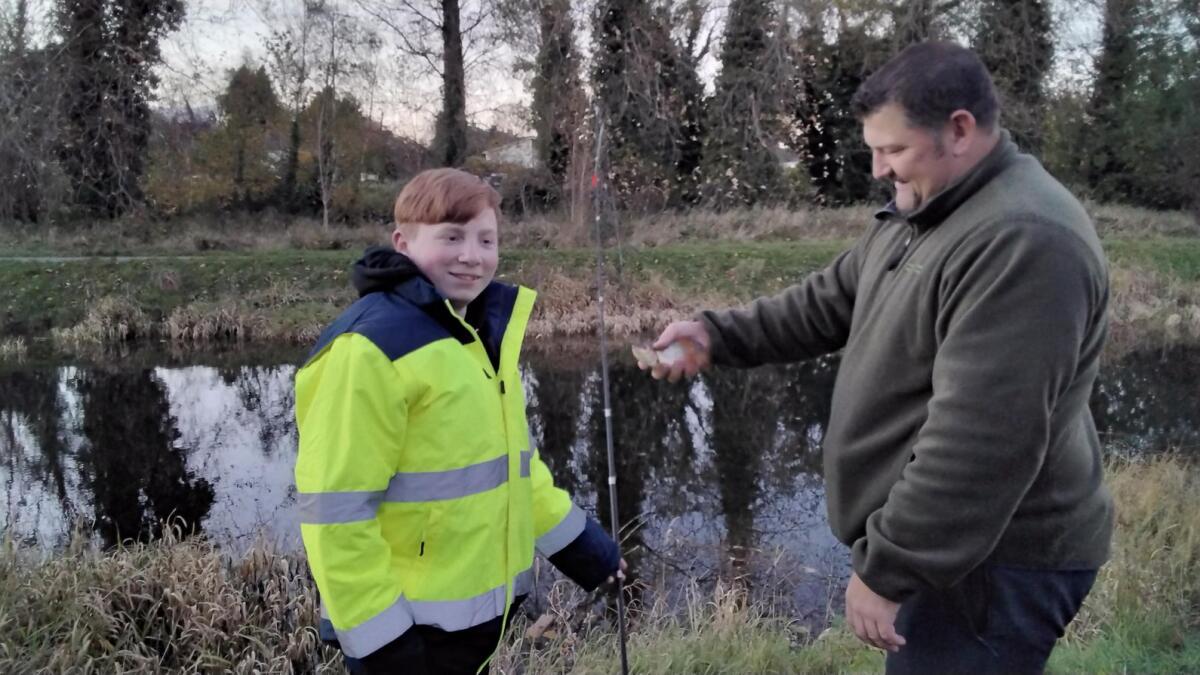 The plan was to offer 10 participants the opportunity to learn the basics of fishing in a six-week course (one hour a week) free of charge. Each participant would have the use of and would be shown how to set up fishing rods with reels, hooks and bait. They would be required to wear life jackets at all times near the water, and then hopefully they would catch some fish!
This programme was offered to the Mullingar EYE Project, Yo-Yo Café, based at Columb Barracks. Mullingar EYE Project co-ordinator Joan O'Connor and her team of youth workers offer a number programmes to support local young people, such as Baking with Anne, Joe and Steven, Sports fitness with Eoin and Tommy, and Music Jam, one of the most popular programmes. Team leaders like Karen and Rosemary who are always on hand to support all the activities with the group.
Training in Fishing For All started on September 29, and Andy Boyle set out his plan to teach this group. Andy has fished the rivers and canals all his life, and knows every part of all the lakes and rivers.
He began by showing the students how to set out their new fishing rods and reported that the students were fantastic, as they listened, they learned, they asked questions, and most of all they had fun.
Week one was about water safety and learning how to prepare the fishing rods. In week two they approached the water and start to fish, learning where to stand or sit near the canal bank.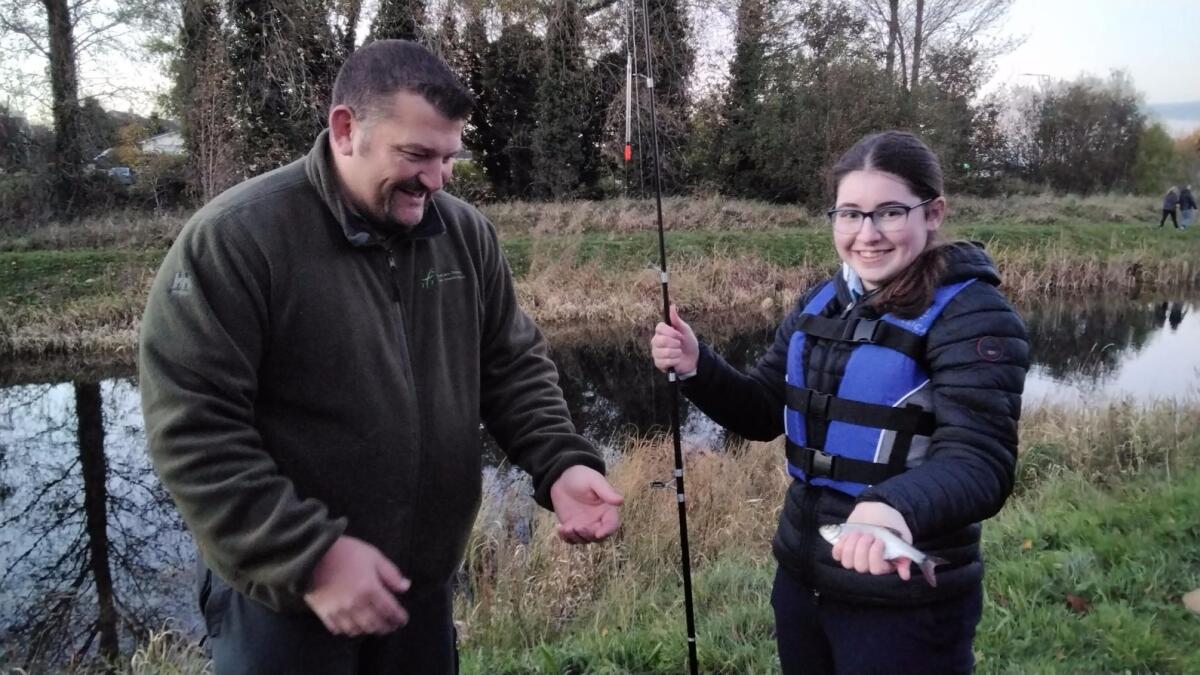 Week 3 was all fishing, and two of the participants caught two fish, which made their day for the whole group! (All fish caught were released back into the water.)
The weather was cold in week four, so there was not much action. In week five, the students met Andrew Burnett from IFI, and week six (this week) the group will learn about dismantling their rods and how to properly store the equipment. Andy will also show them other aspects of fishing, and we hear there will be more surprises!
Each participant will receive a certificate of completion of the course.
Mullingar Tidy Towns plan to run Fishing For All in 2022 for all groups who want a chance to learn the basics of fishing.
Mr Collentine said: "We at Mullingar Tidy Towns would like to thank all who have supported this event in the town, from Westmeath County Council, to local businesses, the people who stop to say hello to the students while they were out fishing, the staff and patients of Newbrook Nursing Home, who always wave over to us, thank you!
"Andy Boyle gave up his time to plan and prepare this event, and we are grateful to him for that, for his teaching skills, and his words of wisdom to the students.
"Andrew Burnett, thank you for all your support in helping set up this event; and Basil Manning, who has worked with us in Mullingar Tidy Towns on many projects to date, thank you again for your support."