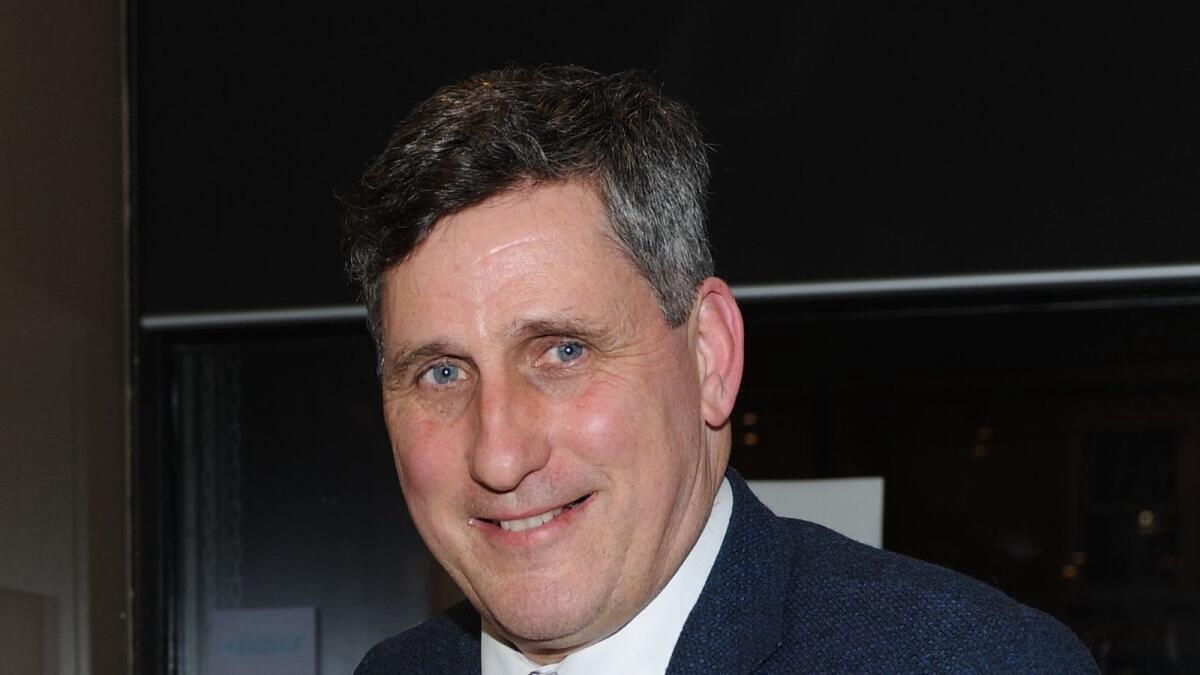 Decision makers 'talking above' children on masks issue, says local principal
Decision makers should be speaking directly to children about why they now need to wear masks in the classroom, a local principal has said.
From today national school children from third class up have to wear masks at school as part of the latest measures introduced in a bid to reduce the number of Covid cases across the country. Children aged nine and older are also now required to wear masks in indoor settings, including retail and on public transport.
Speaking on the Pat Kenny Show on Newstalk earlier, the principal of St Etchen's NS in Kinnegad, Matt Melvin, said that he was "surprised" that the directive on mask wearing for older pupils was mandatory.
He also expressed the view that decision makers are not communicating directly with the children who have to wear the masks in school for the first time.
"They are not speaking to children. We have very articulate, very intelligent [pupils]. We promote critical thinking in the school and I think that the department are talking over and above children. There is almost, to be seasonal, a Dickensian element, ' you must do this'.
"We should explain to children why we are doing this. The department need to do that. They are relying on me and teachers to do it, but they need to be able to do it. These children can think for themselves."
Under the new rules introduced today, schools have been advised to ask children to leave if they refuse to wear a mask, which presents another set of problems, Mr Melvin noted.
"A lot of children from third [class] to sixth walk to school on their own, or cylce to school on their own so if they turn up to school without their masks you are in a position where you can't turn around and say 'off you go home', because you can't allow a child under 12 to leave the school grounds without being supervised. We will have to have some kind of protocol in place, possibly using the isolation rooms we have, whereby we would hold those children until such time that we can get a responsible adult to collect them.
"There is also an issue around people who don't have English as their native tongue...There could be issues around that as well."
Mr Melvin also told Pat Kenny that while it is important that schools adhere to the new guidelines, it must not take away from children's excitement in the run up to Christmas.
"December is the best month of the year in schools and the most infectious thing about children is their optimism. We have a great month ahead of us in the school and I think it is important that children are happy and confident coming to school."
In a letter to parents today, chief medical officer Dr Tony Holohan urged them to adhere to the guidelines and outlined why the decision on face masks was taken.
"In a very short period of time, we have seen a significant and rapid deterioration in the epidemiological situation, and a resultant very high incidence in the as-yet-unvaccinated 5-11-year-old age group. This is a cause for some concern...It is therefore imperative that we move quickly as soon as we notice a significant change in incidence," he said.
If people adhere to the new recommendations, which also relate to play dates, sleepovers, birthday parties and other indoor gatherings, Dr Holohan said that he is "hopeful" that it will make a "real difference" in the efforts to flatten the infection curve.