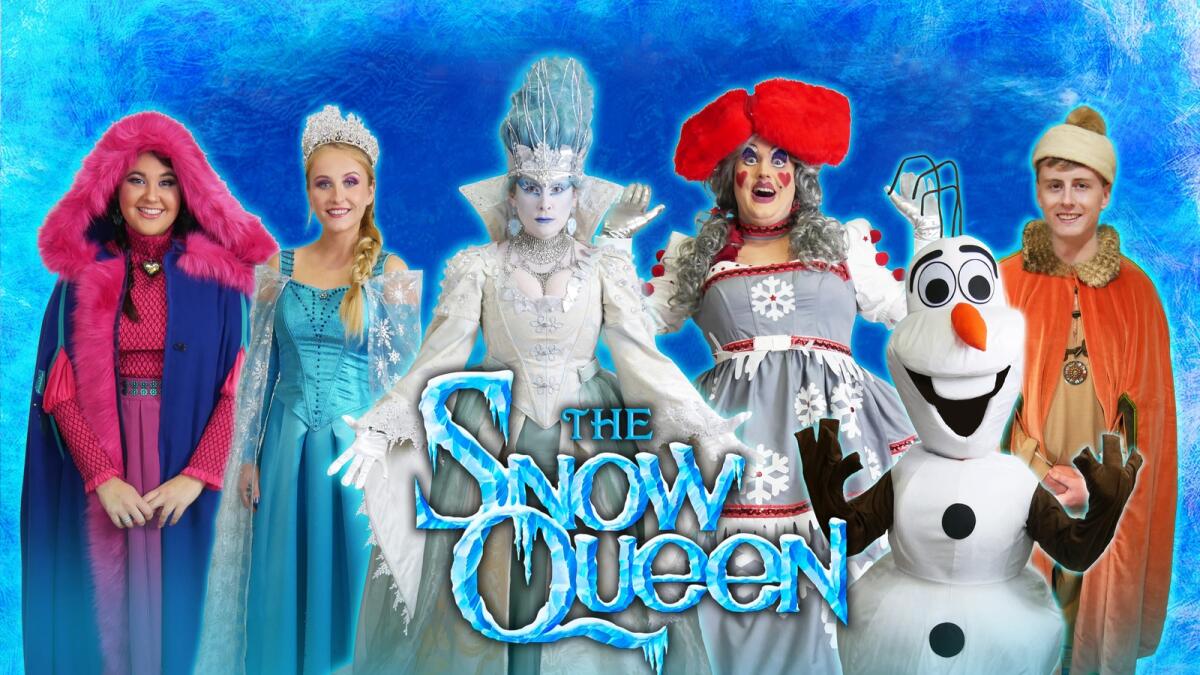 Oh Snow it isn't! Oh yes it is!
This Christmas, Mullingar Pantomime Group bring to the stage their 14th production, The Snow Queen.
Following the postponement of the show in 2020, the group are all geared up for what promises to be their biggest panto yet.
You may have met some of the characters of the Snow Queen in the arts centre's walk-through Christmas Winterland experience last year, and they can't wait to meet you again at one of their 22 shows; scheduled for before and after Christmas Day.
Dame Snowflake and her Frozen friends live in a faraway land called Halstatt.
Snowflake, Kristoff, Olaf and others have to call in the help of some magical trolls and other larger than life characters to help them rescue someone dear to them.
They need your help too!
One way or another the evil Snow Queen, and her snarly snow wolf, Wendigo, must be stopped.
Will the Snow Queen gain eternal beauty and rule the land forever more? Or will her evilness be banished so everyone in Halstatt can live happily ever after?
The Mullingar Pantomime Group are joined this year by some of the talented members of Mullingar Junior and Senior Stage Schools, various Rural Stage Schools and Mullingar Youth Theatre, making this a delightful cast of young and old.
Come and join in and become a part of a classic good versus evil story. This fun filled family experience will have everyone humming and bopping away to popular songs and music, you will laugh and smile, and cheer for the goodies and boo for the baddies!
Keep an eye out for a special person you know as well as some other popular faces from the community of Mullingar.
It's not behind you, it's all ahead of you… it's time to step into the magical world of pantomime and Christmas at Mullingar Arts Centre.
• Tickets are selling fast, and some performances are already sold out.