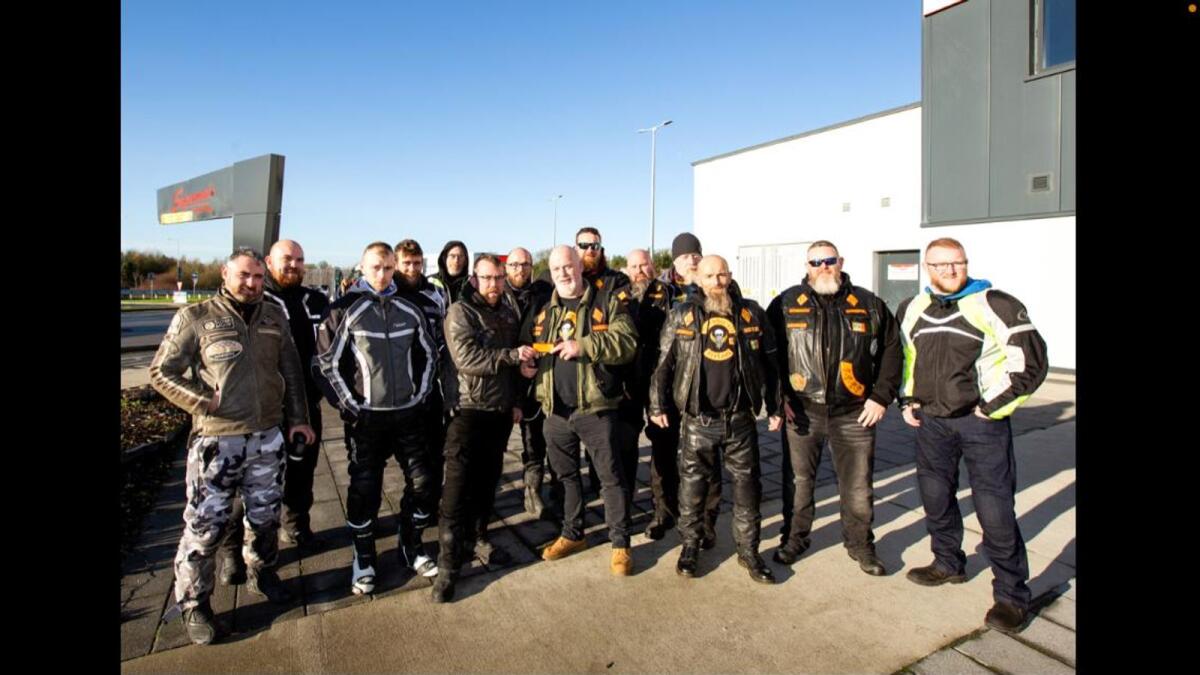 Freewheelers MC hold 14th annual toy run
The Freewheelers MC held the 14th annual toy run on Saturday last, December 5, to raise funds for the children's wards at the Midland Regional Hospital Mullingar and Teach Fáilte.
In existence for more than 40 years now, the Freewheelers MC have chapters all over the country, and the North-Central chapter, based in Westmeath, Longford, Laois and Offaly, organised this event.
A large number of bikers and supporters gathered at the Kinnegad Plaza, and – with Santa safely on the back of a trike, they set off for their first stop, at Mullingar hospital.
There Santa dropped off presents for the children's ward. Due to Covid restrictions, they were handed over at the door to keep all parties safe.
Their next stop was at Teach Fáilte, where Santa handed out presents to delighted children, and the team at Teach Fáilte provided hot soup and refreshment for the cold bikers, which they greatly appreciated.
After the children saw Santa, the Freewheelers MC presented €1,865 to Fidelma Bennett for the refuge, fund that they had raised during the day.
Speaking on behalf of the club, Delvin man, Ian D Liddy, president, North-Central Chapter, FreeWheelers MC, thanked all those who came out in support on a cold and icy day, and for their generosity for two worthy causes.
The Freewheelers MC looks forward to seeing everyone again next year, and at future events, Ian said.