Grange Film Society making fleadh documentary about young people's experiences
A new documentary from the team that made 'Zompocalypse' aims to "encapsulate the background of the fleadh and what it means to Mullingar".
Grange Film Society are making the film, which they say will be the first fleadh documentary about young people and their experience, and they plan to have it ready before Fleadh Cheoil 2022 in Mullingar at the start of August.
This year is the first time since the 1960s for Mullingar to host the event, and as the birthplace of the fleadh and of Comhaltas Ceoltóirí Éireann, there is extra reason to celebrate this year.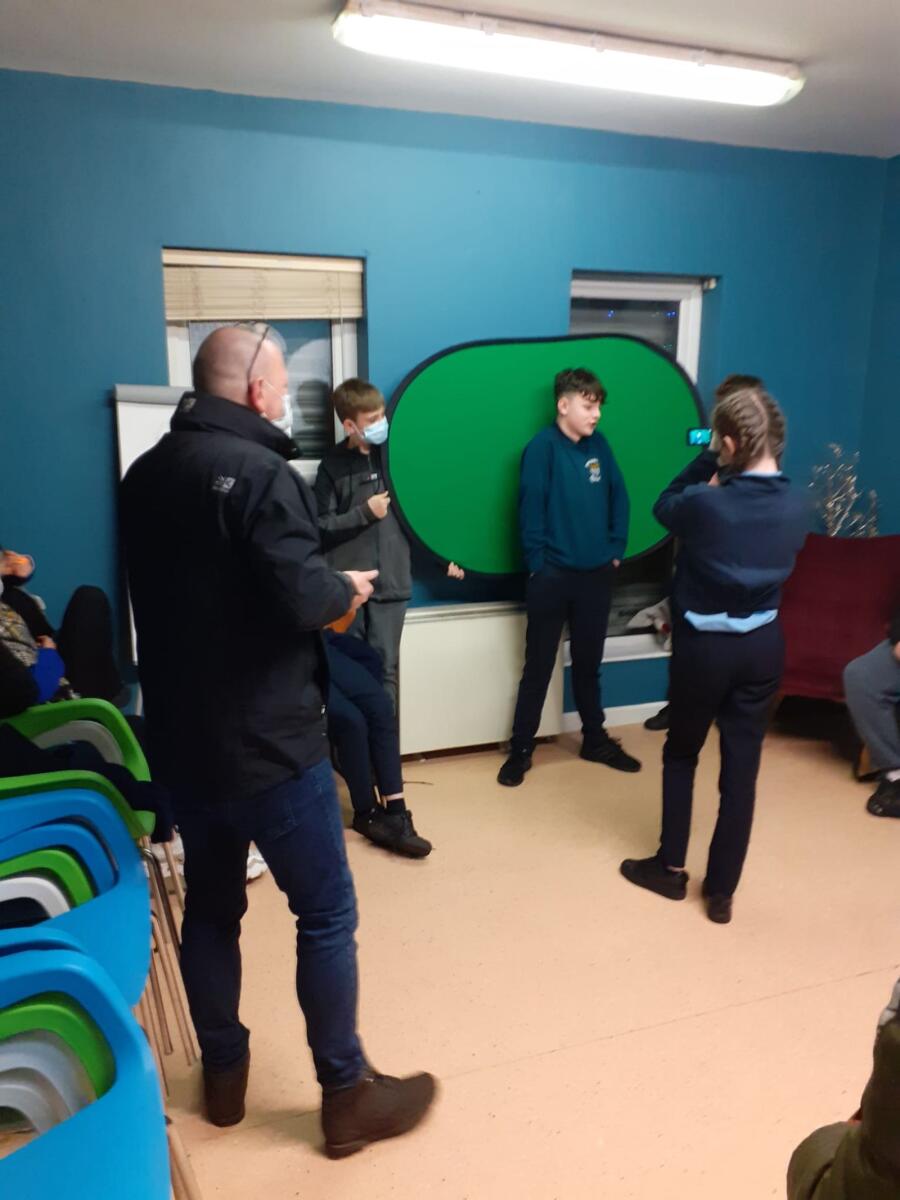 Jason Babóg Turner on behalf of Grange Film Society said: "This film comes after the success of our last film, titled 'Zompocalypse' (you can watch the documentary and film on YouTube @grangefilmsociety) – we decided to create a documentary about the fleadh and as a youth group, it seemed only right to take a look at it from a young person's perspective.
"The film group are aged 13-17 and are members of Mullingar Youth Project.
"The documentary will be a snapshot of the preparations and artists involved along with the contribution of the young people of Mullingar. It will include interviews with local historians, artists, music groups and schools."
Jason said the film will pose questions, get their feelings and motivations about the festival and find out about their plans for the fleadh. The documentary it will ask of the young people are: What is the fleadh? What does it mean to me? How can I get involved? What does it mean to Mullingar and my town? What contribution can I make? What expectations have I got? How excited am I going to be?
The documentary will be filmed on location in Mullingar, and the screening will be at Mullingar Arts Centre during the fleadh in conjunction with a live broadcast via Facebook and YouTube (dates and times to be announced).
Jason added: "The documentary will create a time capsule for future generations, and also create an open dialogue with the public about young people and their involvement in an event of this magnitude. We aim to give an unprecedented look into young people's lives and their feelings, opinions, and their engagement in the festival, while allowing our film club to create something meaningful and relevant, as they gain experience in documentary style filmography."
Grange Film Society members: Codie Kelly, Tyler Moran, Caine Moran, Shenice Groome, Sienna Reilly, Sammy Reilly, Callum Farrell, Keelan Reilly – plus youth workers, Katelyn Conway, Martin Keegan, Amanda Wilton, Jason Babóg Turner.
Codie said: "I don't know a lot about Irish music or the fleadh, but I'm sure this project will help me understand more." Shenice added: "This is my first film as I missed last year's, but I'm excited about learning about film-making." Callum said: "Can't wait for the premiere in the arts centre – last year's was an experience I'll never forget. The feeling of pride when the audience applauded was amazing."