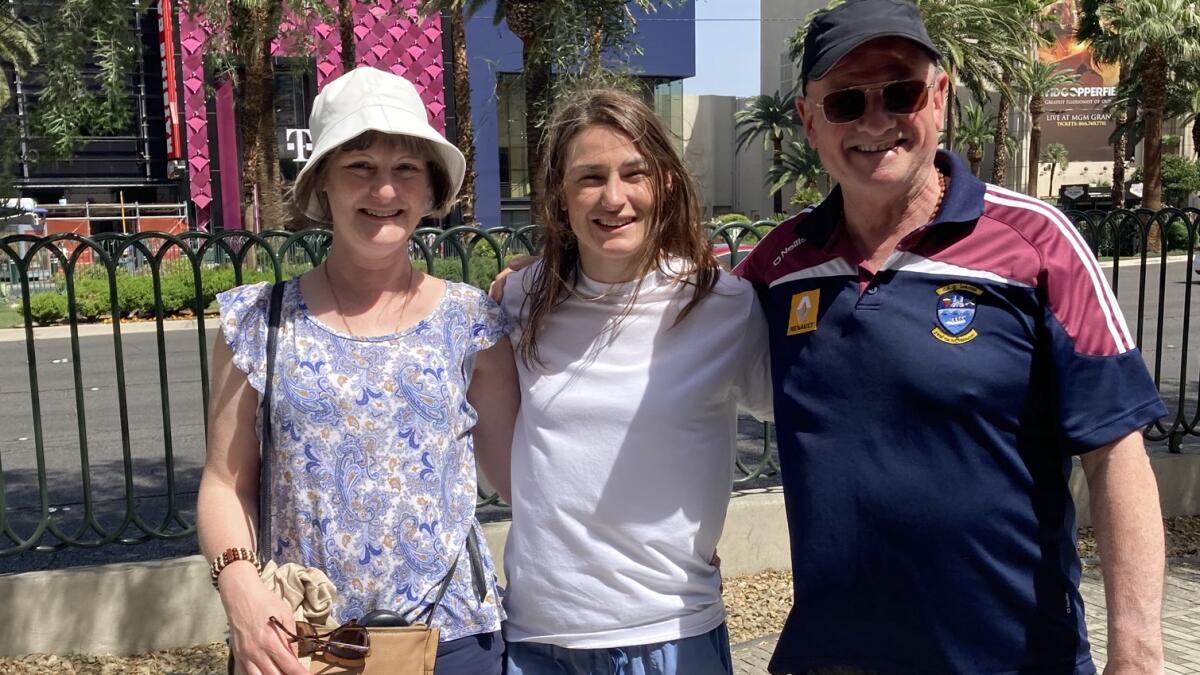 'A lady to the fingertips'
Westmeath Examiner sports columnist Gerry Buckley carefully planned a 10-day holiday on the west coast of the USA last March to coincide with returning in time for a likely Leinster SFC semi-final next Sunday.
Little did he think that on a one-day trip to Las Vegas yesterday, Saturday, he and his partner Emer Smith would meet the one and only Katie Taylor.
Looking remarkably well healed less than a week after narrowly winning a bruising fight in Madison Square Garden against Amanda Serrano, and accompanied by her mother Bridget (who kindly took this photo) and coach Ross Enamait (whose presence removed any doubt in Gerry's mind that he was seeing things!), Katie was generous with her time when approached by "an absolutely star-struck" Gerry.
He and Emer found her to be "an absolute lady to the fingertips".