Two titanic tests await hurlers and footballers this weekend
Previous
Next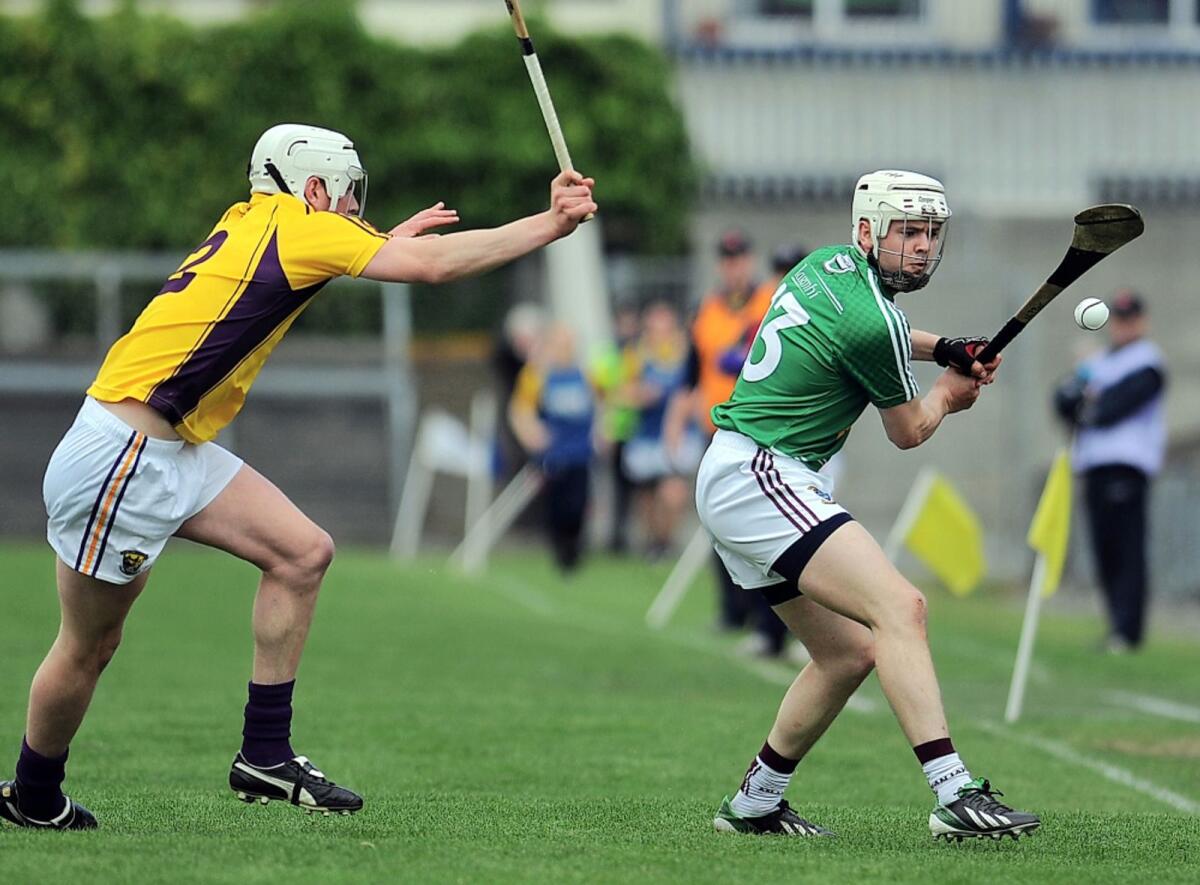 It says a lot about the enormity of the magnificent monkey-off-the-back win by Tom Cribbin's Westmeath senior footballers against Meath in 2015 that, following the solid Leinster quarter-final win over Longford, the near-unanimous view of home fans was that the Royals would be the preferred draw in the penultimate round (correctly, as it transpired, presuming that they would overcome Wicklow).
After the resurgent Dubs' demolition of Wexford the same night, the prospect of facing Dessie Farrell's charges wasn't appetising, just a year after they had untypically stuttered their way to an 11th consecutive Delaney Cup. Indeed, talking to my boyhood friend Maurice O'Callaghan in Mullingar at the Westmeath hurlers' game against Mattie Kenny's troops, it seems that his son, aka King Con, is flying again. Kerry and co beware!
The third option was always likely to be Kildare who had the far-from-simple task of eliminating Mickey Harte's Louth. That they did so ruthlessly undoubtedly made the garnering of the Lilywhites in the live draw on the Sunday Game quite uncomfortable viewing for Lake County fans as they headed for bed that night.
The aforementioned Cribbin was part of the Kildare management under Jack O'Connor (remember him?) when they edged past a very wasteful Westmeath in last year's provincial semi-final. One of my own most annoying memories of that game is being perched in the radio/TV section of the Croke Park press area and being asked for the loan of a biro by former Lilywhite great John Doyle who was nearby. After the game, he returned it and I said: "Sure keep it – it's your second present from Westmeath today!"
Doyle will be patrolling the line in GAA headquarters next Sunday (throw-in 2.15pm) alongside two other Kildare legends, Anthony Rainbow and Glenn Ryan, the latter wearing the bainisteoir bib. I think it is fair to say that Westmeath's opponents have progressed since last year, while Westmeath have regressed. But Kildare football matters are never black and white (pun intended).
This is certainly a winnable game from a Lake County perspective, albeit it will take a performance over 70-plus minutes to encapsulate the best of the winning display versus Longford. The latter came back at their hosts with a vengeance when 12 points in arrears, and they spurned goal chances throughout the game which the Daniel Flynns and Jimmy Hylands of this world would gobble up. Overall, a win would rank with the best results of the men in maroon and white in many years.
And lest we forget it, ageing fans like yours truly remember all too clearly when the Leinster SFC 'campaign' was referred to as "the annual outing". Accordingly, semi-final appearances were once very rare. They have now become the norm. So somebody, somewhere must be doing something right in the county!
Westmeath have won just two of the previous ten championship clashes, in 1960 and 2016 (both times by a single point). Last year should have been the third. Maybe it will be this year?
The teams and scorers from Jones' Road on July 18 last, when Kildare won by 2-14 to 0-18 were as follows:
Scorers – Kildare: N Flynn 0-7 (4f), D Flynn and J Hyland (0-1f) 1-1 each, K Feely, A Masterson, A Beirne, F Conway and S O'Sullivan 0-1 each. Westmeath: J Heslin 0-8 (7f), L Dolan 0-5 (1m), J Dolan, S McCartan ('45'), D Lynch, G Egan and D Giles 0-1 each.
Kildare: Mark Donnellan; Mick O'Grady, Eoin Doyle, Mark Dempsey; David Hyland, Ryan Houlihan, Kevin Flynn; Kevin Feely, Aaron Masterson; Alex Beirne, Fergal Conway, Neil Flynn; Ben McCormack, Daniel Flynn, Jimmy Hyland. Subs: Shea Ryan for Feely (inj., 34), Darragh Malone for Houlihan (h-t), Shane O'Sullivan for McCormack (h-t), Paddy McDermott for Doyle (inj., 52), Brian McLoughlin for J Hyland (68).
Westmeath: Jason Daly; Jack Smith, Kevin Maguire, Boidu Sayeh; James Dolan, Ronan Wallace, Sam McCartan; Denis Corroon, Sam Duncan; Ray Connellan, David Lynch, Ronan O'Toole; Lorcan Dolan, Ger Egan, John Heslin. Subs: Darren Giles for Sayeh (46), Fola Ayorinde for Corroon (51), Tommy McDaniel for Connellan (62), Nigel Harte for McCartan (70 + 2).
Westmeath hurlers v Wexford
The Westmeath hurlers' Bob O'Keeffe campaign was always going to be extremely difficult and the visit of Wexford to TEG Cusack Park next Saturday (throw-in 6.30pm) is yet another gigantic task for the lads under the tutelage of Slaneyside native, Joe Fortune.
The hammering in Salthill apart, Killian Doyle and his merry men have performed very creditably to date in a competition featuring many of the country's top small ball exponents. The losses to Kilkenny and Dublin were both in Mullingar, and the home side was admirably competitive in both contests. Indeed, while Brian Cody's charges won very comfortably in the end, Mattie Kenny's men had a real fight on their hands. It is not inconceivable that Westmeath could have won last Sunday week.
Following a logical argument from that contest would suggest that the 'Yellow Bellies' could be defeated next Saturday, as Dublin edged out Wexford in the latter's home ground earlier in the campaign. However, Darragh Egan's troops demolished Laois, a side very much at Westmeath's level, last Sunday week.
Fortune seems to be a little browned off hearing and reading this, but it has always seemed certain that the last outing for the Lake and O'Moore counties on May 21 would decide who would retain Liam MacCarthy Cup status. And that very much remains the case.
Westmeath have actually managed to defeat Wexford once in the Leinster SHC, but that was in 1940, and they have traditionally been a huge hurling force for the past 70-odd years. Frankly, respectability is again the Westmeath target.
The previous games resulted as follows:
26/5/1940, Croke Park, Westmeath 2-5, Wexford 2-4
26/6/1955, Croke Park, Wexford 5-9, Westmeath 3-4
29/5/1983, Kilkenny, Wexford 7-18, Westmeath 1-13
4/6/1995, Carlow, Wexford 6-23, Westmeath 1-7
23/6/2012, Wexford, Wexford 3-22, Westmeath 2-9*
7/6/2015, Cusack Park, Wexford 1-24, Westmeath 1-16
7/7/2018, TEG Cusack Park, Wexford 2-21, Westmeath 0-16*
NOTE: All Leinster SHC games, except 2012 *Qualifier and 2018 *preliminary quarter-final.