Fleadh Cheoil na hÉireann -renewed call for volunteers
Fleadh Cheoil na hÉireann seeking support from over 1,200 volunteers to help make this Fleadh the best one yet.
The organisers of Fleadh Cheoil na hÉireann are calling for 1,200-plus volunteers from around the country to help make this the most successful year ever.
After an almost two-year hiatus due to the pandemic, and with nearly half a million people expected to travel to Westmeath for the week-long celebration of Irish culture, the fleadh volunteer committee are hard at work recruiting and training new volunteers.
There's a role for anyone who wishes to get involved, and they will help with everything from managing events and competitions, to ticketing and box office to photography and promoting the 'Green Fleadh'.
Julia Dalton, chair of the Volunteer Committee, said: "An event of this size takes a lot of time, effort and money, and we need an estimated 1,200 volunteers to help out over the course of the week.
"If there are any individuals, businesses, community or sports groups whose members might like to get involved, we'd love to hear from them.
"After the previous two years of the pandemic, this is a chance for everyone to come together, to put on a show of strength and unity and to showcase our wonderful town.
"So, whether you are a music lover, a skilled tea maker, a photographer, a fluent Gaeilgeoir or just want to help visitors find their way around town, we need your help!
"We really can't stress enough that without volunteers there would be no fleadh coming to Mullingar. Volunteers are the backbone of this event,"
If you or someone you know would like to get involved you can sign up to volunteer at fleadhcheoil.ie or for more information, you can email volunteers@fleadhcheoil.ie.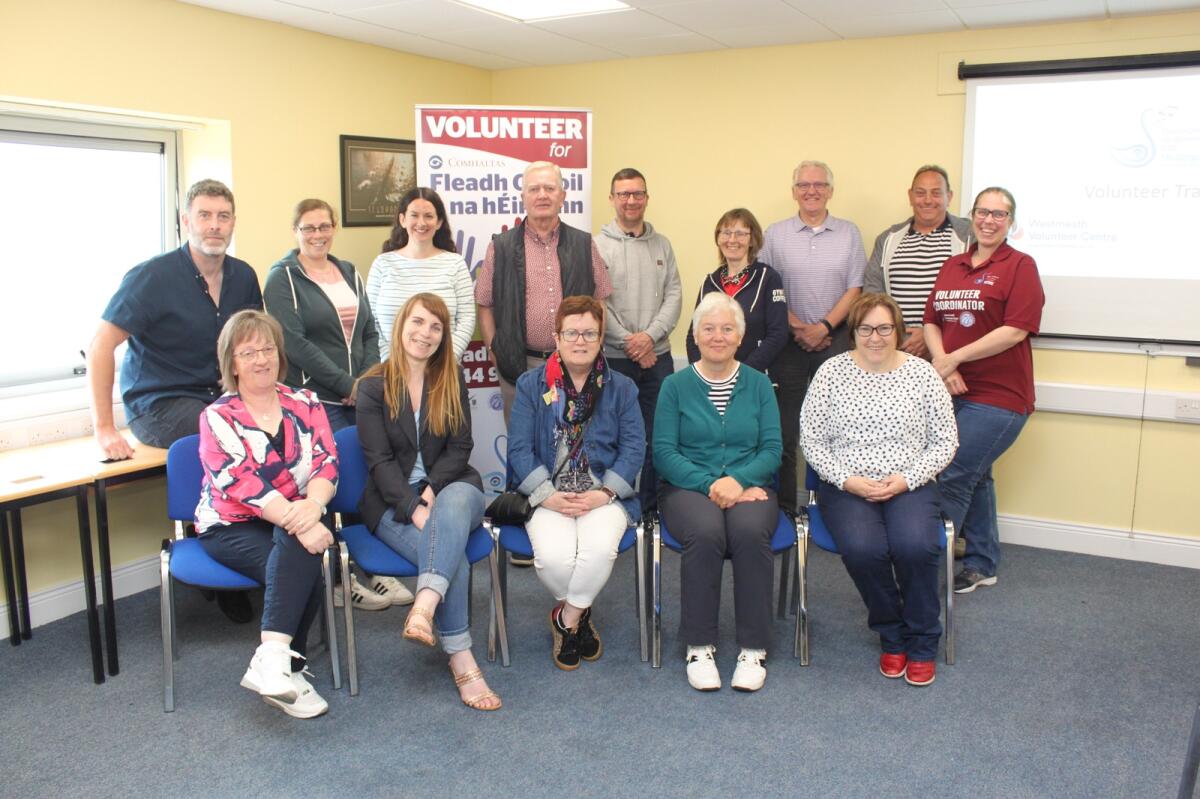 • Fleadh Cheoil na hÉireann is in Mullingar from July 31 to August 8.
• The event is organised by the local Fleadh Executive Committee of Comhaltas and will be hosted in Mullingar in association with Westmeath County Council.
Programme highlights
Martin Hayes and the Common Ground Ensemble, Sharon Shannon, The Bridge Céili Band, Daithí Gormley, Frankie Gavin and Catherine McHugh, Téada, IMAR, Seamus Begley, Sean Keane and Emmet Cahill, Anúna, Kilfenora Céili Band, Damien Mullane, Moxie, Four Winds, Meitheal Orchestra, The Blackwater Band, Breaking Trad and The Full Set.
The most important events are the 150 competitions in which people from all over the world compete through music, song, dance and Comhrá Gaeilge.
For more about the concerts or to buy tickets visit fleadhcheoil.ie/events.
The event will feature two gig rigs, street performances and cultural events in various venues including Scoil Éigse, a school that provides workshops, lectures and sessions during the week of Fleadh Cheoil na hÉireann.
To find out more about Fleadh Cheoil na hÉireann 2022 visit fleadhcheoil.ie or phone 044 93 38954, where people can register as volunteers, offer accommodation, or see the programme of events.
Fleadh Cheoil na hÉireann is supported by Fáilte Ireland and Hidden Heartlands. Additionally, RTE and TG4 will once again act as broadcast partners over the coming weeks.