Collinstown Fore parish bids farewell to Fr Donnelly
Previous
Next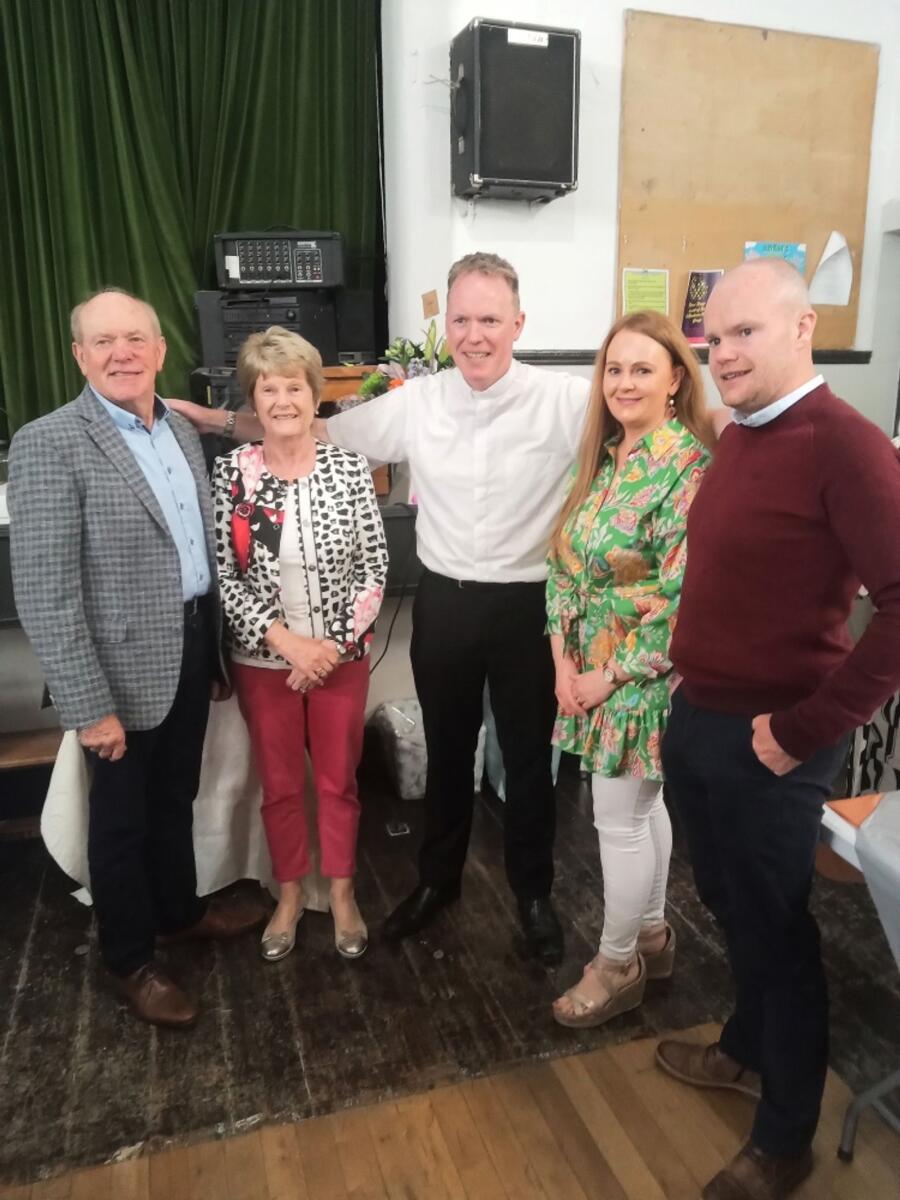 Collinstown Hall was full to capacity last Saturday evening, July 2, as the parishioners of Collinstown and Fore Parish attended a social event to honour their departing PP, Fr Patrick Donnelly.
There are few changes of clergy in the Meath Diocese this year, but as well as Fr Donnelly's move to become Parish Priest of Enfield, Fr Martin Carley will become Parish Priest of Collinstown Fore; and Fr Michael Whittaker, PP Enfield, will become Parish Priest of Rahan/Mucklagh.
After Saturday evening Mass in Collinstown, the hall was busy as representatives of a number of groups connected with Collinstown Fore RC Parish, plus local cultural and sporting clubs presented gifts and tokens of appreciation to Fr Donnelly – which indicated the level of warmth towards Fr Donnelly and the high regard in which he is held.
Many of the members of the committee who prepared and served the beautiful refreshments were also on the committee that organised the social event.
Seamus McDermott was MC and he spoke on the renovation of both churches of the parish and Fr Donnelly's great work with the youth. Norrie Flynn, in her address, referred to the positive and dynamic attitude of Fr Donnelly, and Cllr Frank McDermott spoke briefly and warmly about the departing PP.
Fr Donnelly would have been forgiven for showing signs of emotion in his voice as he spoke about his time in the Collinstown Fore RC Parish from October 2013 to weekend, and while he accepted the sustained (more than five minutes) standing ovation at the conclusion of his address.