The Royal Run to Bun
Previous
Next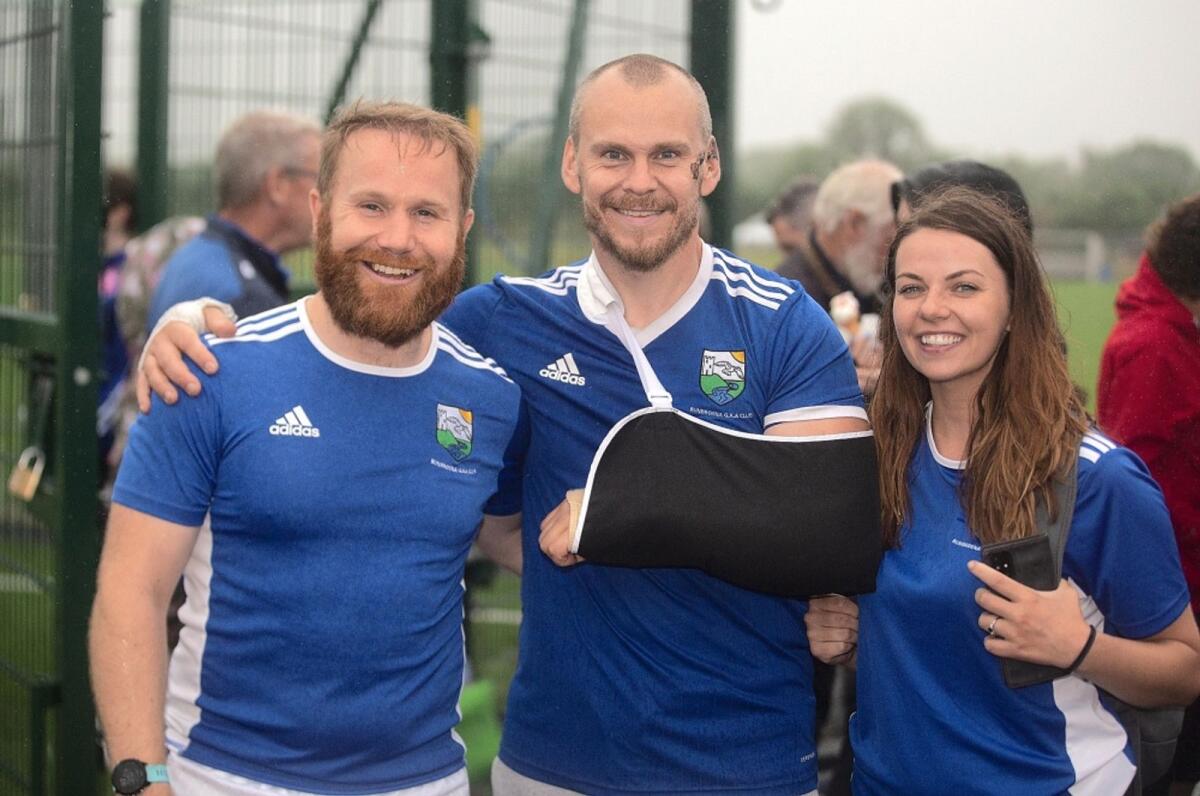 The Tailteann Cup and Westmeath starts Sam McCartan and TJ Cox made a welcome appearance at Bunbrosna GFC's ground on Saturday evening for the end of the club's Royal Run to Bun 2022 fundraiser.
Over Friday and Saturday club members walked and ran the 104km from Croke Park to Bun to raise money, as well as to celebrate the completion of phase 1 of the club's development plan and to commence phase 2. The club wishes to thank everyone who turned out over the weekend.In its weekly notes, the club said that it was "blown away by all the support and good wishes as we celebrated the completion of Phase 1 of our development and launched Phase 2 walking track".
"Thanks to everyone who took part in getting the ball down from Croke Park to Bun over the two days. A massive thank you to everyone who donated over the weekend also. Your continued support allows us to continue the development and provide the best facilities for everyone in our community to use.
"We would also like to thank Sam McCartan and TJ Cox for bringing out the Tailteann Cup on Saturday evening and for being so patient with all the autograph and photograph requests. It was a great way to round off the Royal Run to Bun."