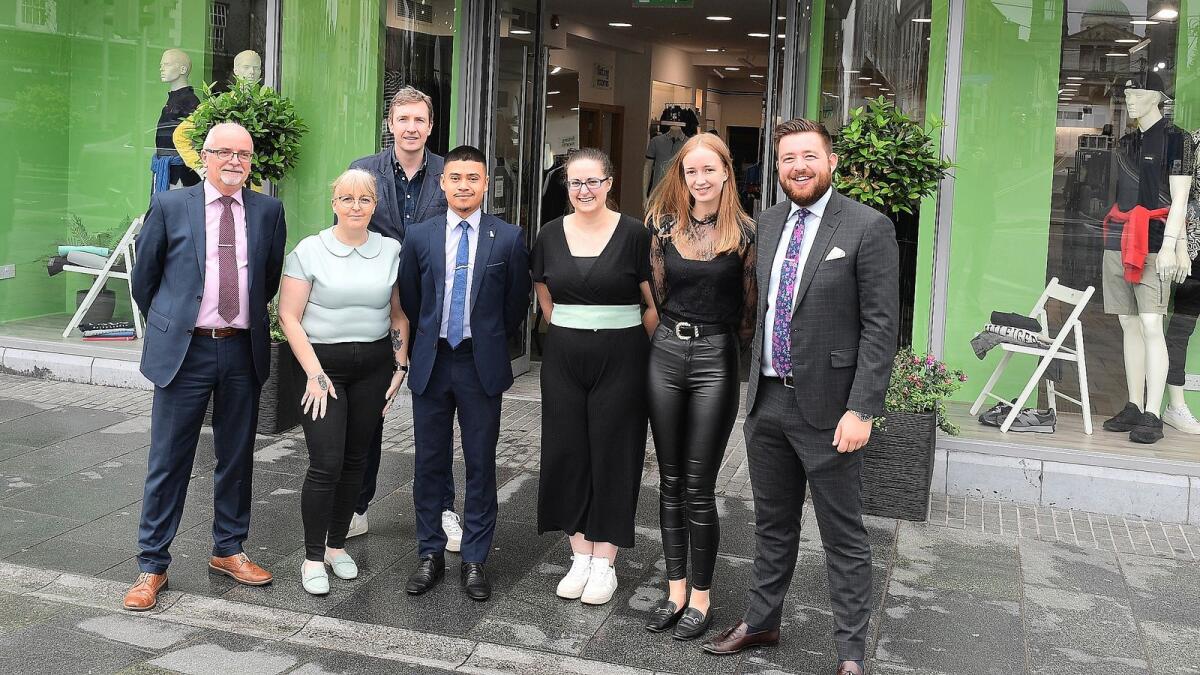 High end men's fashion for hugely reduced prices at Galvin's Warehouse Sale this weekend
The bi-annual Galvin Warehouse Sale takes place this coming weekend at Galvin, Mullingar, and this is one event in the calender not to be missed. It starts on Thursday August 25 and runs until Sunday August 28 (9am-6pm daily) for four days only!
It seems to be just one thing after another in Mullingar at the moment. Fresh from the fleadh a few weeks ago, and the Bachelor Festival before that, big events just keep on coming, and this is no exception.
Galvin have been synonymous over the years with premium quality men's fashion and the very best global brands. In recent years Galvin have created these amazing 'warehouse sales' that offer the very best quality products at hugely reduced prices for four days only.
"There will be up to 70 per cent off all stock instore and pretty much everything you see will be in the sale," says Robert Galvin, Managing Director.
"There will be unbelievable value across the whole store. Brands such as Hugo Boss, Polo Ralph Lauren, Tommy Hilfiger, Barbour, Eden Park and loads more will be on offer.
"On the first floor, you will see suit brands like Boss, Remus Uomo, Benetti, Baumler and Eton selling for up to 70% off with accessories, ties and footwear also reduced greatly. This year there is also massive value on ex-hire suits that are reduced to clear and starting as low as €50 per suit. These would include wedding suits, tuxedos and even morning suits."
On the casual floor Galvins will have even more amazing value across their casual labels such as Hugo Boss, Tommy Hilfiger, XV Kings, André, Meyer, Bugatti and many more and according to Robert they are working hard on creating a large footwear and accessories area that will have some amazing bargains from brands like Cole Haan, Veja, Bugatti shoes, New Balance and Stór.
According to Robert, this time around it will be quite a unique sale.
"We have a great range of products from both spring/summer and autumn/winter seasons at the moment, which is not normally the case. You will see the very best of shorts and short sleeved shirts alongside high quality parkas and Boss wool coats all at massively reduced prices"
So if you want to crown off a really great summer with a few nice new additions to your summer wardrobe, or you're thinking of getting a head start on the posse before the cold weather kicks in, the Galvin Warehouse Sale will have it all this weekend from Thursday to Sunday 28 (9am-6pm) for four days only!