Christmas lights to be switched on by Rose of Tralee Rachel
Mullingar's Christmas lights will be switched on on Friday December 2 by one of the people who made 2022 such a year to remember for Westmeath.
Rose of Tralee winner Rachel Duffy has been rightly given the honour of officially starting the Christmas season in Mullingar at 5.30pm on December 2.
While the lights will be switched on on December 2, this year's Christmas Markets and Santa's Grotto are opening next Saturday morning, November 26. The grand opening of the markets, which Mullingar Chamber are holding in association with Railway Market, will get get underway with a parade featuring Santa and his Christmas Fairies.
Led by Mullingar Town Band the parade will start at Expert Electrical at 10.45am and make its way to the band hall. Santa will be transported by vintage car and will have the honour of cutting the ribbon at the market, which will run on the four weekends leading up to Christmas.
As part of this year's Winterfest programme, Mullingar Chamber and Lis Café/Apache Pizza Mullingar will be hosting a drive-In cinema at Tudenham, Lough Ennell. The dates for the movie showings are December 3, 4, 9, 10, 16 and 17 December. The films that will be shown include Home Alone 1 and 2, Jack Frost, Bing Crosby's White Christmas, The Polar Express and The Santa Clause. Booking will be opened in the coming days on Mullingar.ie through EventBrite.
Adding to the success of Niall Horan's mural, and the umbrellas and angle wings wall image at Meeting House Lane, Mullingar Chamber will be creating more instagrammable features in town including at the Market Square and on Daly's Bar. The chamber will also be working with artist that painted the angel wings at Meeting House Lane, Beata Pietrzak Art, on some Christmas art projects.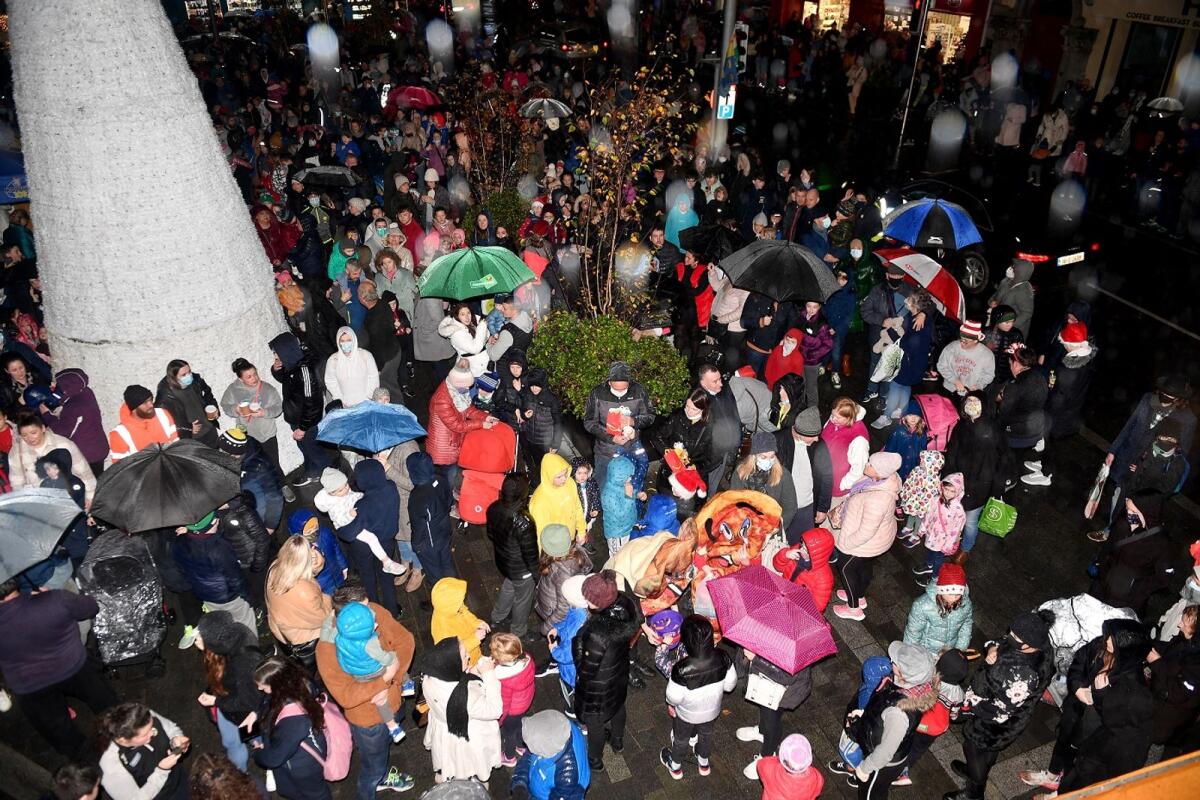 The Mullingar Chamber and Mullingar.ie team are also working on a Christmas Events Guide to promote all the activities happening in town and district including the Christmas Panto in the Arts Centre and The Land of Lights at Belvedere. They are also creating a schedule of events for the Market Square and other locations in town and district.
One of the popular attractions at previous Winterfests, the skating rink, won't be returning this year.
In a statement released to the local media Mullingar Chamber says that "despite its very best efforts, we have been unable to secure viable insurance and amenity delivery of ice skating in Mullingar this Christmas".
"This issue arises for a number of reasons, primarily the increase in fuel costs and secondarily the incredible cost of insurance for this event. Having considered all alternatives and option the chamber is unable to open Mullingar Skates this Christmas."