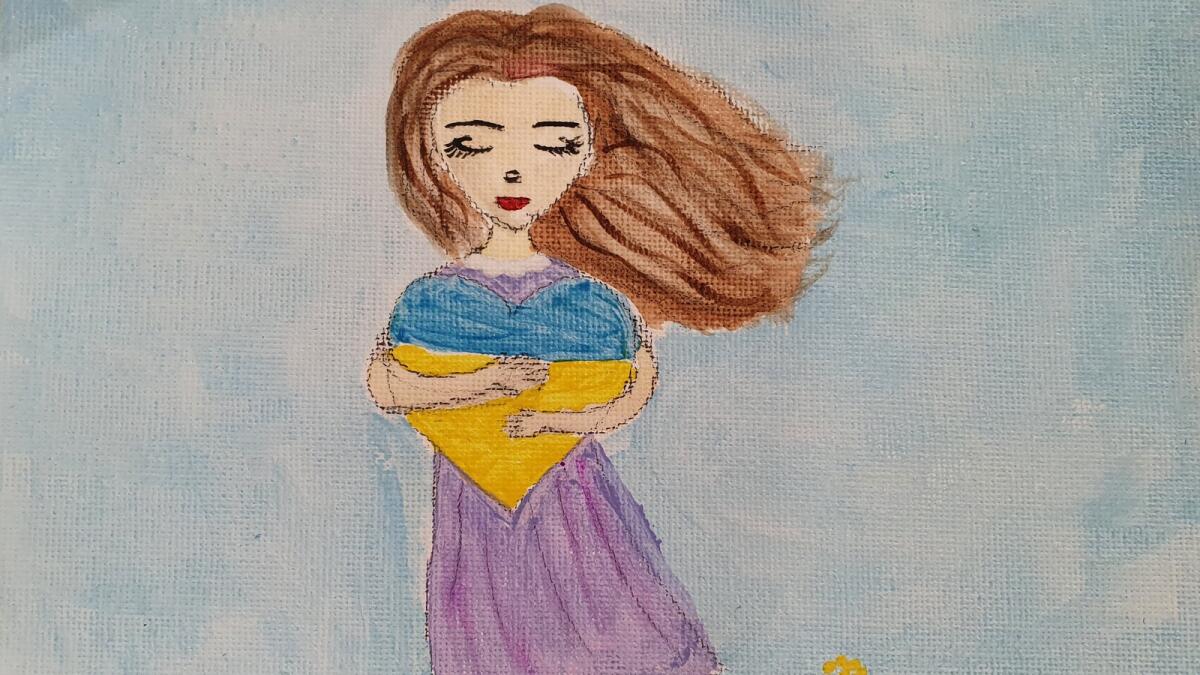 Artwork by Ukrainian children in new Atrium exhibition
An exhibition at the Atrium in Áras an Chontae showcases artwork from Ukrainian children as part of an ongoing community volunteer work.
Artist Jurgita Stckaite will launch the exhibition on Tuesday 22 November, and it will run till 2 December.
Artists aged four to 18 will have their work displayed in an exhibition that is the culmination of a five-month voluntary project led by Jurgita, with support from Westmeath Arts Office.
Members of the public are invited to attend the exhibition launch on Tuesday 22 November at 5.30pm.
Jurgita Stckaite's voluntary work focused on community engagement through art as a means to provide support to Ukrainian children and adults.
She said: "In the early weeks of March this year, Ukrainian people fled the war and some arrived in Mullingar. It took time for children to start at schools, and I, as mother, human being, teacher and artist, decided to help them.
"I worked on the project on a voluntary basis and got to know a lot of other beautiful people who volunteered their time and energy. We were working on the project for four to five months, and most of paintings on display are acrylic on canvas.
"As we all know, art is a language that allows us to communicate without words. And that really is the key to this exhibition."