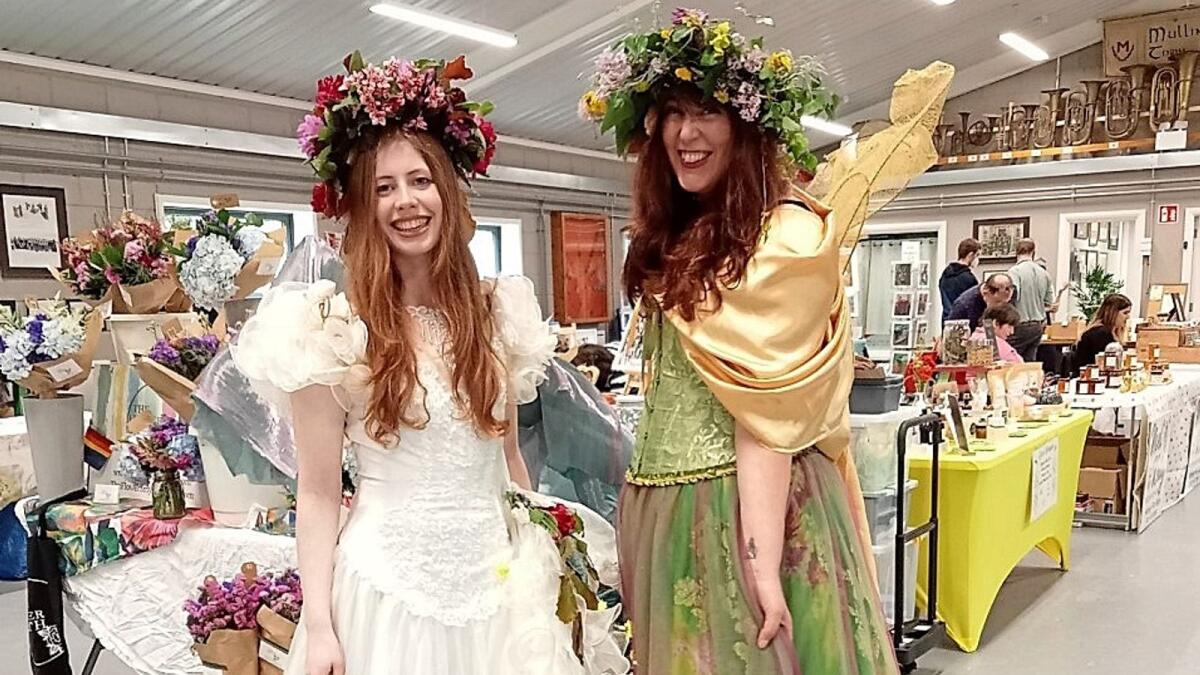 Railway (Christmas) Markets open at Bandhall this Saturday
The Railway (Christmas) Market Mullingar, supported by Mullingar Chamber, opens this weekend, and continues to mid-December, this year.
The grand opening of the market is on Saturday November 26 at 11am (till 6pm), and it continues the following day, Sunday November 27, 11am to 3pm.
The Christmas Fairies will arrive with Santa in a vintage car and cut the ribbon, opening the four weekend markets.
The charity on the weekend of November 26 and 27 is the Make-A-Wish Foundation. The visit to Santa and the Christmas Fairy is free, and people are invited to donate to the charity, as all proceeds will go to it.
Santa will, in exchange for a donation to the charity, have something small to give his visitors.
The parade is at 10.45am, from Expert Electrical to the Bandhall, led by Mullingar Town Band with Santa and the Christmas Fairies.
The market also takes place on Saturday and Sunday December 3 and 4; Saturday and Sunday December 10 and 11; and Saturday and Sunday December 17 and 18. The Saturday hours are 11am to 6pm and the Sunday hours are 11am to 3pm.
There will be a huge variety of stalls and entertainment, including Christmas food and baked goods, Christmas crafts and handmade gifts, Christmas trees, plus music, song and dance.
"We are looking to make this a real community event so if you would like to take part – selling, volunteering, performing – contact us at marketmullingar@gmail.com or via Mullingar Chamber," said market organiser, Patricia Magee.
A performing area will allow musicians, singers, choirs and dancers to entertain throughout the four weekends and all proceeds will be donated to the charity of the weekend.
"No pressure, just fun!" said Patricia.
The market takes place indoors and outdoors and visitors can even buy their Christmas trees there, and be in with a chance to enter a free Christmas Raffle (this offer is also available on Facebook and Instagram).
The Railway Christmas Market is part of WinterFest and is supported by Mullingar Chamber.
Charities
The Railway (Christmas) Market Mullingar is backing a number of charities: the Make-A-Wish Foundation on November 26/27; North Westmeath Hospice on December 3/4; Temporary Emergency Accommodation Midlands (TEAM) on December 10/11; and St Vincent de Paul on December 17/18. Once again, all donations to Santa will go to the above charities.
The market takes place at the Bandhall (N91YY96), Zone A, Mullingar Business Park – next to the railway tunnel, and up the road from Expert Electrical.
Contact: marketmullingar@gmail.com and 085 8686800.
"We are continuing to accept bookings for stallholders," said Patricia.
Check out Facebook and Instagram also.