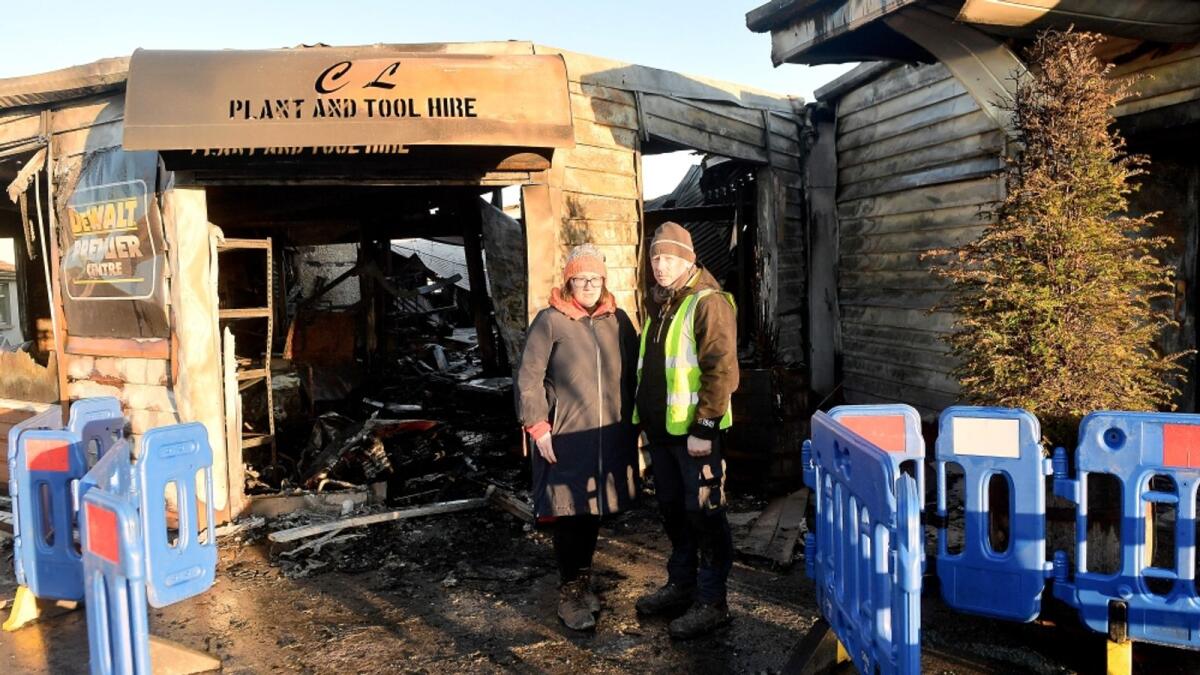 'Forever grateful' Lynches vow to make business 'great again'
The Mullingar family whose business premises was destroyed in a fire last week say that they will be "forever grateful" to Westmeath Fire Service and vowed to make their firm "great again".
The emergency services were alerted to the blaze at Chris Lynch (CL) Plant and Tool Hire in Walshestown South, Mullingar at around 3.15am last Tuesday.
Fire fighters from Mullingar and Castlepollard managed to contain the blaze before it spread to the family's nearby residence and vehicles. No one was injured in the fire.
In a post on social media on Tuesday afternoon, the well known family praised local fire officers for their efforts.
"Thanks to Westmeath Fire service for all their hard work last night. They worked so hard to keep the fire under control. We are forever grateful."
In other social media posts over the following days, the firm, which is already hiring out machinery from a new premises in Mullingar Business Park, thanked the people of Mullingar and their staff for their support since the fire.
"It means so much to us. The kindness of everyone is so hard to believe. Thank you everyone from the bottom of our hearts."
"...We got through this week, but only with the help of our Amazing team – Helen, Majella, Heidi, Rebecca, Michael, Harry, Pheilm, Sean, Colm, Declan, Dermot and Kevin – without you all, we would not be able to start again.
"We have tough times ahead but if everyone pulls together we can make CL Tool Hire great again.
"Thanks again for all the text messages and phone calls – our family cannot express how much everyone's support means to us."
The Lynches also posted that its new premises in Zone C of Mullingar Business Park will be fully operational in the new year.
Speaking to the Westmeath Examiner last Tuesday, a spokesperson for Westmeath Fire Service said that officers worked hard to ensure that the fire did not spread.
"Thankfully the Lynch family's home was saved. Credit where credit is due the fire officers battled to contain the fire and brought it under control successfully. I won't say that it is a good news story but it could have been a lot worse," the spokesperson said.