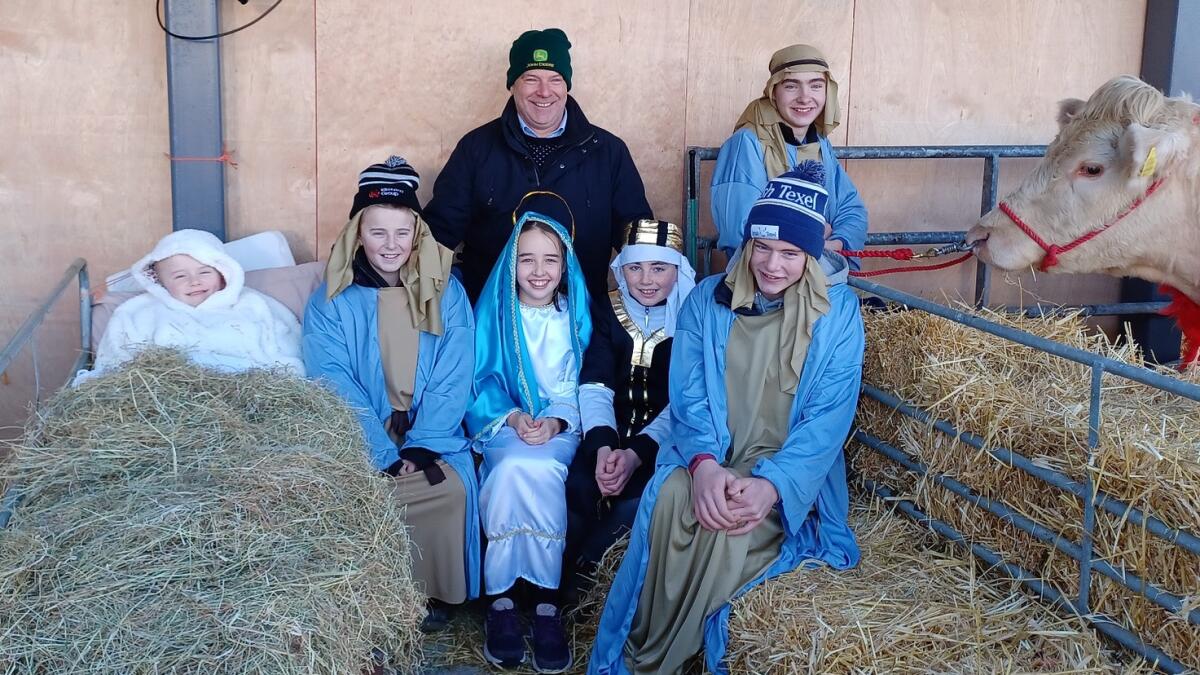 Watch: Holy Family NS celebrates Christmas with a live crib
Holy Family NS celebrated the origins of Christmas with a live crib on Tuesday morning.
Among the more familiar nativity story creatures such as a donkey, a cow and sheep, in the Holy Family living crib there was also a llama.
Students entertained parents and other visitors with a selection of beautifully sung Christmas carols and songs, the highlight of which was a moving rendition of the much loved, Oh Holy Night.
Speaking to the Westmeath Examiner, principal Michael Molloy said that the school was eager to celebrate Christmas after a difficult couple of years for everyone.
"It's Holy Family school and it's the first year we are really settled in without Covid. We've marked Christmas with different things each year, but with the ethos of the school and combining my farming background with today's event we brought the two worlds together and ended up with a live crib.
"Some of the teachers helped me out sourcing some of the animals. One of the teachers, Avril Whitney, owns the llama and the mother sheep and two baby lambs. My own sons own the Texel ewes and the Charolais heifer. The donkey is from Alaine O'Reilly in Ballinalack."