Party for senior citizens at The Downs
Previous
Next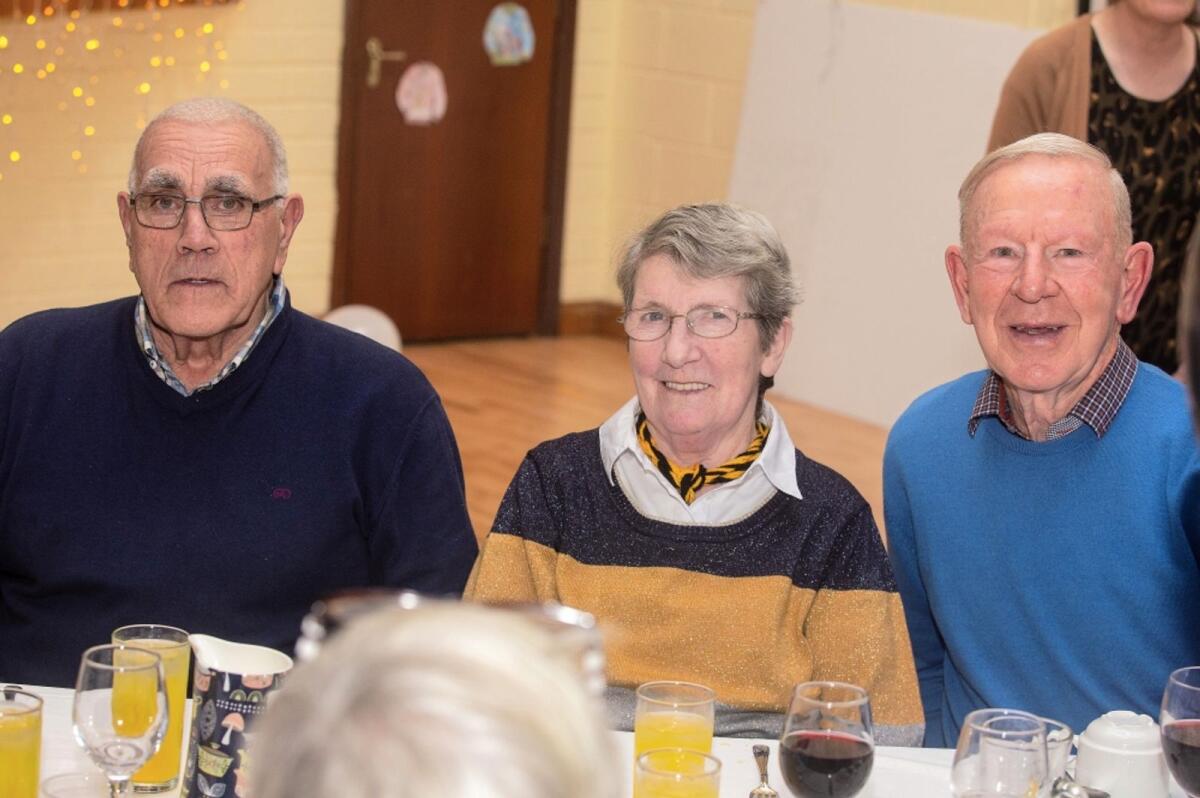 Christmas came early at The Downs GAA Club, when the 10th year of the community Christmas dinner party for local senior citizens was celebrated December 11.
More than 70 people gathered for an afternoon of good food and festive fun.
Olivia Bardon is part of the Active Retirement Group Christmas Party committee who raise funds throughout the year to ensure the event goes ahead.
She said: "Our annual Christmas party is made possible by the club's fundraising efforts and through people donating. Westmeath County Council and the court poor box have played a big part in making this event a success for so long.
"Businesses around Mullingar have been so generous to us over the years supplying spot prizes on the night.
"The facilities here have been great in hosting a meal like this and in allowing the older generation in the community to come together for a good chat and a catch up especially after the last two years of not being able to get out."