LOCAL LIVES: Chance visit to record shop led Gerry to life in music
Local Lives, by Ciara O'Hara
Originally from Crosshaven in Cork, Gerry Crowley has lived in Mullingar on and off since the 1990s. Two chance encounters in two different record stores would dramatically alter the course of his life. The first happened in 1977 when Gerry was 18 years old, had just finished his Leaving Cert, and was planning to study business in college.
"One day I went into a record shop in Cork, and I just got chatting to the guy who owned the shop and he said, 'Do you want a part-time job?' And I said, 'Yeah, ok,'… So I never bothered going to college… I just loved the whole buzz of a record shop." Back then, "record shops were meeting points for people and they'd come in and chat… have a cup of coffee at the counter and have a cigarette." The part-time job became full-time "almost immediately" and Gerry stayed there for three years. He is still in touch with one of the owners, Ursula, who was "great fun".
"She's 85 now and I give her a ring every now and again 'cos we were great friends. She was a party woman… She would quite often ring me on a Monday and she'd say, 'Hi Ger, look I won't be in this week because me and Bill are gone to… wherever… so make sure you close the shop at lunchtime for your hour… and then on Friday, when you pay yourself, give yourself an extra £20'. Now, £20 was basically double your salary."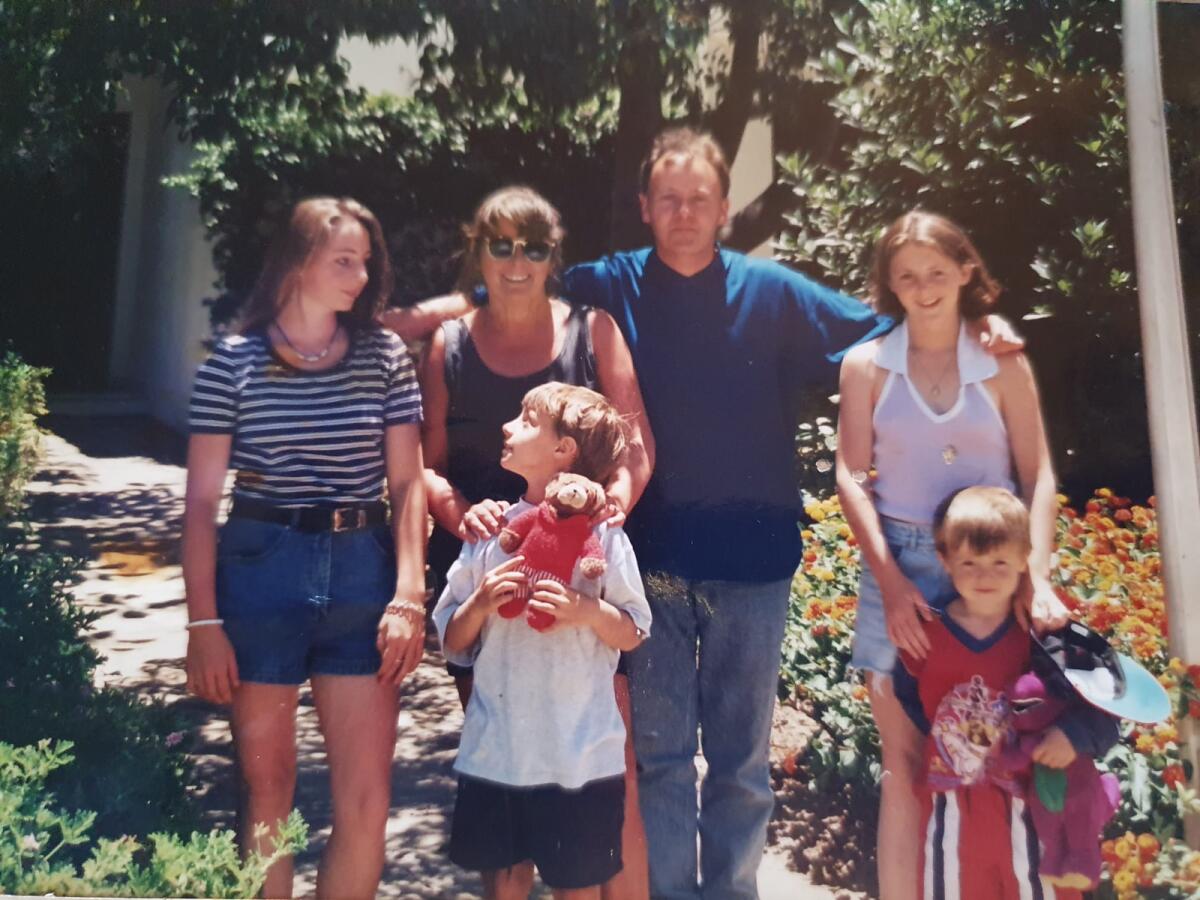 Towards the end of 1979, Gerry was approached by Mick Clerkin to manage Record World, a new shop on Dublin's Camden Street. He had "no interest" because he was "quite happy and cosy" in Cork, but Ursula encouraged him to go for the interview. "She said, 'Ger, this is good for you. My shop is too small… Give it a go for a month.' So I got on the train and I went up and I started."
Gerry moved to Dublin in January 1980 and more than 40 years later, he still works for Mick "in a totally different business area", but he wasn't initially convinced he had made the right decision.
His friends, his mother and his only sibling, Andrew, were all in Cork, and "bedsit land in Dublin was shockin'". Gerry's first flat was owned by Dickie Rock and tiny. "I could cook lunch from my bed. I could actually put the frying pan on… 16 quid a week, I think it was at the time, and basically, you couldn't swing around in it." He didn't think he would stay in Dublin until his second life-changing record-shop encounter, when he met his late wife Caroline. "I wasn't, to be honest, that happy with it. I was looking forward to the weekend because I was going to come back to Cork. So I came back three weekends in a row… like I really had no interest. But the third week I went back, that was the week I met Caroline."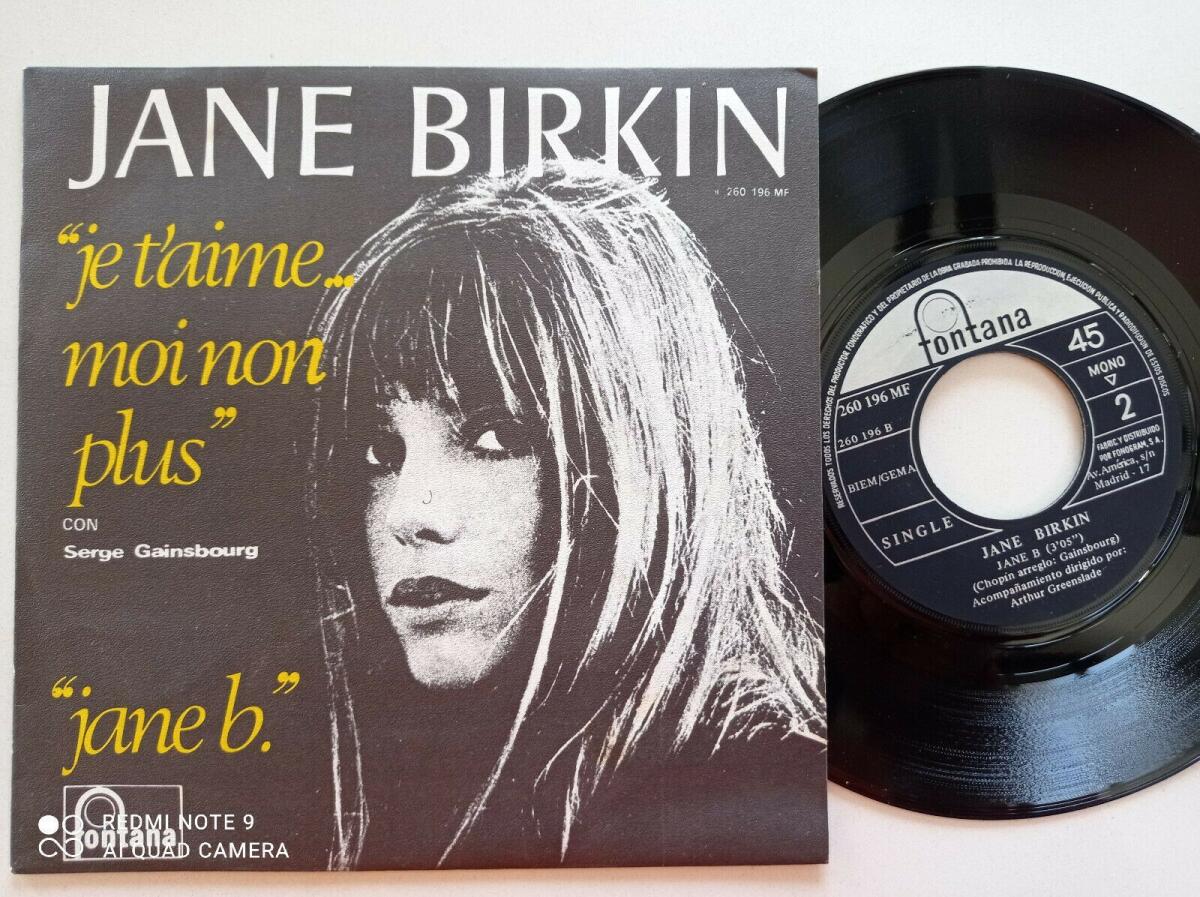 On "a wet Tuesday morning in February", Caroline came into Record World to buy 'Je T'aime' by Jane Birkin and Serge Gainsbourg. It wasn't in stock, so Gerry offered to order it.
"When the record came, you'd send them a postcard… so I got her address, and it happened that she just worked around the corner in the hospital. She was a nurse." Gerry didn't actually order the single. Instead, on his lunch break, he went into another shop, bought it there, and hand-delivered it to the hospital with a note that said, "I hope you enjoy the record. If you are free this evening, I'll be in Cassidy's pub on the corner of Camden Street, about seven."
"So I went down to the pub at seven after work and I thought, 'She ain't gonna show up.' So I was in there watching the Rockford files and seven o'clock went, half seven, it was eight, but a quarter past eight, next thing I saw her walk in the door. So that was February 1980, and we were engaged in March, and we were married that October." At first, their families weren't impressed by the whirlwind romance. "They said, 'this won't last'. There was no problem; they didn't dislike her and they didn't dislike me. We all got along great, but they were saying 'you're having a laugh', and in those days, there was a big pressure on you, this house thing. The first question was, 'You're getting married, do you have a house?'."
Caroline and Gerry began saving for a mortgage with Irish Life. "We knew somebody in there so we knew all we had to do was get X amount together, I think it was two grand, and they would give us a mortgage straight away, and they did. Within six months we had a mortgage, and we bought a house in Tallaght, £17,500. What would you get now for £17,500? Nothing!" They married in Mullingar, where Caroline was from, and had a reception in the Greville Arms. It was a "huge wedding at the time" because Caroline's father was a garda detective and well-known in the town. Their first child was born the following April.
Gerry managed Record World until it "went bust" in 1983. Then he started his own business, "importing T-shirts, and badges and pop merchandise" from the UK. Caroline and Gerry drove a Hillman Imp full of merchandise all over Ireland, selling to record shops. "We did that for three years and then that business went belly-up and actually, that was a very bad time in Ireland, 1986. It really was hard. VAT was, I think, 33%. So we lost our house as well, in '86. Well, we lost it in a way that we were advised, to give it back to Irish Life, because if we didn't, and it was repossessed, we would have a strike against us for the future. So we literally went in and said 'there you go'."
They now had two daughters and they all moved to Fuengirola in Spain. Caroline spoke fluent Spanish and found work with an auctioneer, while Gerry gave out flyers for bars the odd night "for an extra few quid". "We had two good years out there; the kids went to school out there, but then we got bored. It was like, every day's the same… sun… yeah? How hot is it going to be today? So we said, 'we'll go home, will we?'." This was 1988 and "there was no work in Ireland at the time, nothing", so they went to London.
"We got fixed up very quickly in London with council accommodation. In those days, in the '80s, the English were amazing. They just gave you a house, like, almost immediately. So we settled in Greenwich in south east London. We got a beautiful apartment from the council there for £17 a week." Gerry worked in an accounting recruitment agency for a little while, where "Irish accounts staff" were "the most in demand for British employers".
Then he heard from his former boss, Mick Clerkin, again. Mick was now the owner of a successful record label, Ritz Records, whose acts included Foster and Allen and the Fureys. "He rang me and he said, 'Ger, you're in London!'. I said, 'Yeah,' and he said, 'Do you want to come work for me? I've just signed a young man, I think he's going to be huge. His name is Daniel O'Donnell.'
"So I started working with him, and that year Daniel just went through the roof in England. It was unreal." Gerry describes Daniel as "a very genuine man". "He'll never forget something you say or something that happened in your life. He'll always ask you how your children are; he'll name them, and he's just a very decent human being. I know [charitable] stuff he's done that no one knows, that he's done in a very quiet way." Daniel made such an impression on Gerry, he even called his youngest child after him.
"When I met Caroline first, we decided we were going to have four kids, which we did, so we said… I'll name the first, you name the second." When their eldest was born, Gerry "couldn't think of a name at all. I bought a Sunday paper and the front-page news was 'Sophia Loren jailed for tax evasion'… So I said to Caroline, 'what about Loren?'… So she picked Barbara and then I let her pick Andrew as well, because she wanted to call him after my father, and then Daniel was born and I called him Daniel Michael. Daniel after Daniel O'Donnell, Michael after my boss Mick. I mean, how lick-arse was that?"
Although Ritz Records was based in Kilburn, Gerry's role as a music promoter took him all over the UK, and even to Nashville. "I used to go over there with different artists that we were recording, and make sure they were ok and then go to the recording studio with them on a daily basis and make sure stuff was being recorded the way my boss wanted it. Nashville was amazing. Like there was music on in every single bar, I was there when this young one got up on stage, and this was just a bar on the main street, the bar was called Tootsie's, and there was about a hundred bars, you know, on the main street. She was 16 years of age and she got up, and I was told later her name was LeAnn Rimes."
"It's gas, like Daniel O'Donnell was a country music act but it introduced you to a whole different set of people because of his popularity, people wanting tickets for their mams or their grannies, so it just opened so many doors, it was unbelievable. I met loads of people over the years. I met loads of failed '70s artists who wanted to get signed in the '90s, like Alvin Stardust. Well, he came in dressed like he used to dress on Top of the Pops. I don't know how he walked down Kilburn High Road off the train, because he should have been arrested; he looked shockin'."
Gerry remembers getting a call from Anthony Newley and Joan Collins, who wanted him to listen to their daughter Tara's album. They wouldn't come to the office in Kilburn but they sent a car to take Gerry to the Grosvenor Hotel on Park Lane. "She was rubbish and it was hard to keep a straight face." In situations like that, which were common, you just had to, "not laugh and be very straight and say, 'Yes, that's got potential but not quite right now, I think, maybe come back in a year's time', and just get out of there as quickly as possible."
A songwriter once invited Gerry to his father-in-law's house. The father-in-law turned out to be Bruce Forsythe and "what a brilliant evening that was". On another occasion, he met Robbie Williams. "He'd just broken up from the boys at the time, Take That, and he was in the Aer Lingus lounge. In those days, you got free access to the lounge. You could drink what you wanted in there. You could there stay all day if you wanted. And he was there, and he was drinking, and he kept missing flights. I was chatting to him for ages.
"I was at the first show Garth Brooks ever played in England, in London in the Cambridge Theatre. I think it was '92 or '93. The only Irish female ever to play with Garth Brooks was Mary Duff, Daniel's partner on tour. And she was the one who pulled the crowd that time, not Garth Brooks. But we were there and we thought he was brilliant."
Gerry and Caroline returned to Ireland in 1991 so their kids could go to school here, and they found a place in Mullingar. Mick suggested that Gerry commute from London to Dublin every week and paid his travel expenses. "So from '91 to 2000, I commuted from London to here every week, believe it or not. He bought me first-class tickets every week, and a first-class ticket with Aer Lingus at the time was about £220. That was the thing about the music industry, the perks were huge. The salary wouldn't be big, but it was ok; you could get by. But if you wanted to fly here, fly there, get a cab here, anything like that, you could sign it up to the company."
A member of the boy band Five once called Gerry looking for two tickets "for his granny or his mam" to a sold-out Daniel O'Donnell gig. Gerry organised everything and as a thank you, Gerry's whole family were flown over to London to see Five play Wembley, where they had backstage access and attended an after-party with the band as well as Brian May from Queen. "The wages were never great but the extras were massive."
"In the '90s it was amazing, because there was this going on and that going on and we were selling millions of records. I'm talking millions of records. Then in 2000 it all stopped." This was when everything went digital, and sales of CDs and vinyl dramatically declined. Ritz Records closed its UK operation in 2000 and 60 people were laid off. Fortunately, Gerry's boss "still had the company incorporated in Ireland" with a staff of 15, and Gerry began working there. "My boss is lucky; he's got a good digital catalogue, you know, but everything changed in the year 2000, so it's only a part-time job now."
In 2002, Gerry's mother Ellen had a stroke. Gerry and Caroline sold their house in Mullingar and moved to Cork to look after her. Gerry commuted again, staying in hotels in Dublin from Monday to Thursday "but it was easier". Ellen passed away in 2009 at the age of 89. "She was a strong woman but they're a different breed of woman altogether, aren't they?." Gerry's father Frank had died in 1978 from "massive blood pressure" at the age of 62. "In those days, there was no pills to control it. She was probably without him as long as she was with him, but she was strong out."
Gerry's parents met in Cork "when they were teenagers". "My dad joined the Royal Navy and went away for 21 years. He would get home every two years. He retired from the navy in 1954 and I wasn't born until 1958, but my mam only saw my dad every two years, sometimes three. In those days, all you had was ship's telegrams, you know, there were no phone calls or anything. And it was, 'Hi, I'm here… Hi I'm there,' whatever… That was World War II, yeah, and my mam at the time worked in a post office in west Cork, and the amount of money that came into that post office every week from servicemen, Irish men fighting for Britain, was colossal… millions in today's money."
After Ellen's death, Gerry and Caroline returned to Mullingar and rented in Lakepoint until 2018. They discovered a vulture fund had taken possession of the house they were leasing when one day a photographer was outside taking pictures. So Gerry and Caroline looked for somewhere else to live at a time when "everything became crazy with rents… it was a nightmare". There was nothing available in Mullingar but they found a cottage in Longford. They were there for about two years when Caroline tragically became one of the first Irish people to die from Covid, in March 2020.
"The worst part of it, the worst part of the whole experience, was when you passed away then, I was the only one allowed in that night, for half an hour, dressed like a spaceman, and then she was double body-bagged, so the girls couldn't dress her or anything. You were sealed up and then you were taken straight from the hospital to the mortuary, and as you were taken to the mortuary, they were spraying disinfectant everywhere as well. That's how sinister and scary it was.
"We had the cathedral Mass, just about, because a week before that, there was nothing allowed. It was like Italy; there was just coffins going to crematoriums, shockin'. But we were allowed a Mass for 12. Her family is like 20 or 30, her brothers and sisters alone. She wanted to be cremated so then we went straight from the cathedral to Cavan crematorium. We weren't even allowed in, so you said goodbye at the door. So we went to the crematorium, the priest said a prayer, we turned around. Then the next worst part is, we all came back to Mullingar, and because Covid was so crazy then, no one was going to gather anywhere. There was nothing; there was no get-together. Sure, you still wouldn't be over that, anyway. Not even the shock of it. The only thing that keeps you sane and not going crazy is family."
Following Caroline's death, Gerry lived alone in Gainstown before moving in with his daughter Loren and her family in Lakepoint. "Sure, I was in here most days. I'd drive in here and have lunch here and then I'd go out there every evening and Loren said to me, 'Dad, just move in here, will you?'." Gerry plans to take a world cruise when he retires in 2023. He and Caroline always enjoyed travelling.
"We had a great life together, great fun. Caroline was an avid Liverpool supporter, and we went to many games together, and she loved going out dancing too… me and Caroline used to get lots of treats because if you flew so much with Aer Lingus, you amassed the points, so we'd have a weekend away three or four times a year, on them." Geneva was Gerry's favourite destination, while Caroline loved Amsterdam. She sometimes joined Gerry in Nashville and they visited Graceland together.
It has been difficult to adjust to life without Caroline, but Gerry likes "getting up every day". "I've got loads of friends… And we're lucky, we have a close family as well." Caroline's parents still live in Mullingar, "they got Covid and they were grand… they're very decent people. I always got on well with them." Gerry is extremely proud of his children, who have all "done very well". "Andrew is a guard in Tallaght. Something that Mam always wanted him to do anyway. Loren, who I live with, looks after special needs children and also works for Home Instead… Daniel's in construction. Barbara is a commis-chef in the naval college in Cork." Gerry has seven grandchildren, and another on the way, and his eldest granddaughter, Chloe, recently received her licence as a flat racing jockey.
Cooking is Gerry's "big thing", especially Indian food. He uses authentic recipes from his Indian friend's mother, and is so familiar with them that "they're not written any more; they're just embedded". "Since Caroline passed away, I've learned to do other stuff because she was the main cook. So now I've graduated on to, like, Chicken Supreme and all this." Gerry feels it's important to take a relaxed approach to life. "Don't take things too seriously – seriously, don't, and as my mother used to say, 'You think it's bad? It could be a whole lot worse'. My mother used to always say that. And the other thing she used to always say was, 'Sure it might never happen'. Sometimes you think it's all going to happen and then… and I do believe in fate, no doubt about it, and I believe in paths in life, ok, and crossroads in life." Gerry still marvels at how a random act shaped his own destiny. "Just by chance, walk into a record shop. Don't know why I did. To this day, I can't remember."