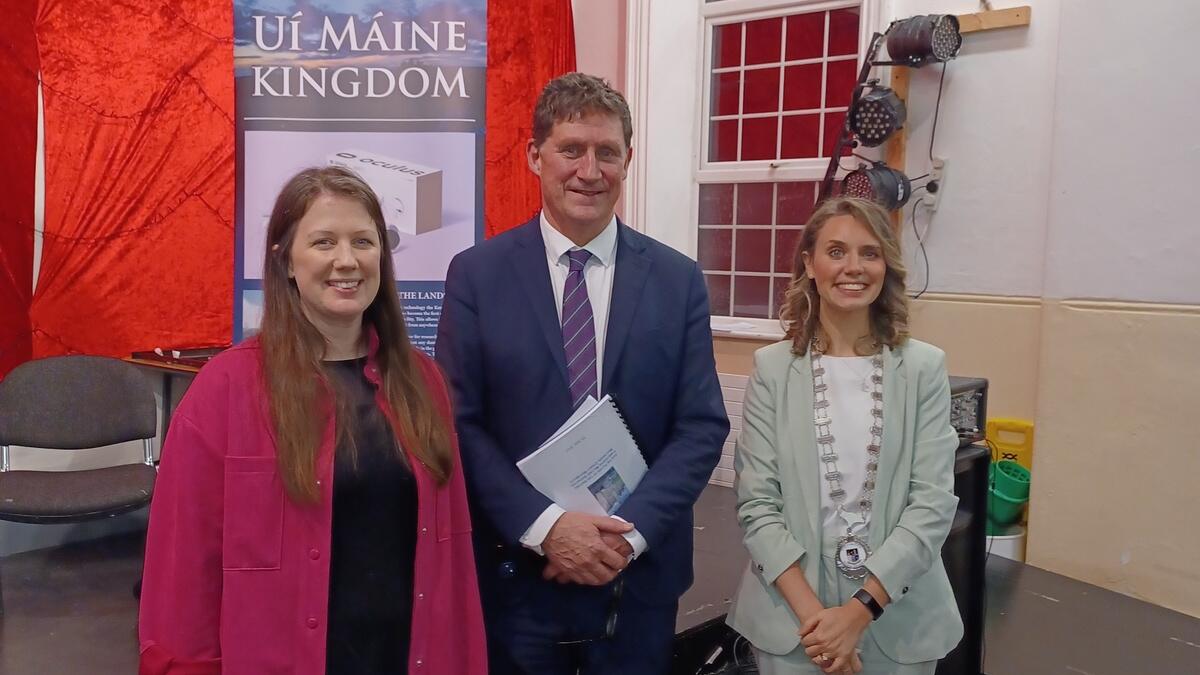 Greens looking to increase number of councillors on WCC
The Green Party has its eyes set on getting more candidates elected to Westmeath County Council.
Councillors Hazel Smyth and Louise Heavin made history in the 2019 local elections when they became the first Green Party candidates elected to Westmeath County Council.
Speaking to the Westmeath Examiner at the public meeting in Columb Barracks on Thursday evening (see main story page 1 and continuation below), party leader Minister Eamon Ryan praised the work done by Cllrs Smyth and Heavin and revealed that the party has ambitious targets for next year's local elections.
"We're aiming to double the number of councillors. We have 50 at the moment and we are looking to double that. I think the likes of Hazel and Louise make the case for that.
"They are top quality local councillors. They are A1 type public representatives. The more Hazels and Louises we have, the better."
When it comes to convincing people about the importance of protecting the environment through new legislation and changing behaviour, Minister Ryan says "it won't happen unless it tells a story that inspires people to be part of the change".
"The most important thing that we need to get right is how we tell this story and how we present it to people in terms of why they need to do things and what they need to do.
"We start by asking people for help rather than telling them what to do. We listen. Secondly, and this is hard for Green people, we admit uncertainties.
"We don't know everything. We don't know all the technologies that have been evolving and how it will work.
"We know climate change is as real as the laws of physics but how it will impact a particular area or country, we are only learning. We have to learn fast because it is starting to happen fast. We admit uncertainty, as we are listening."
Minister Ryan also told the Examiner that when it comes to improving the environment "sometimes you have to hasten slowly".