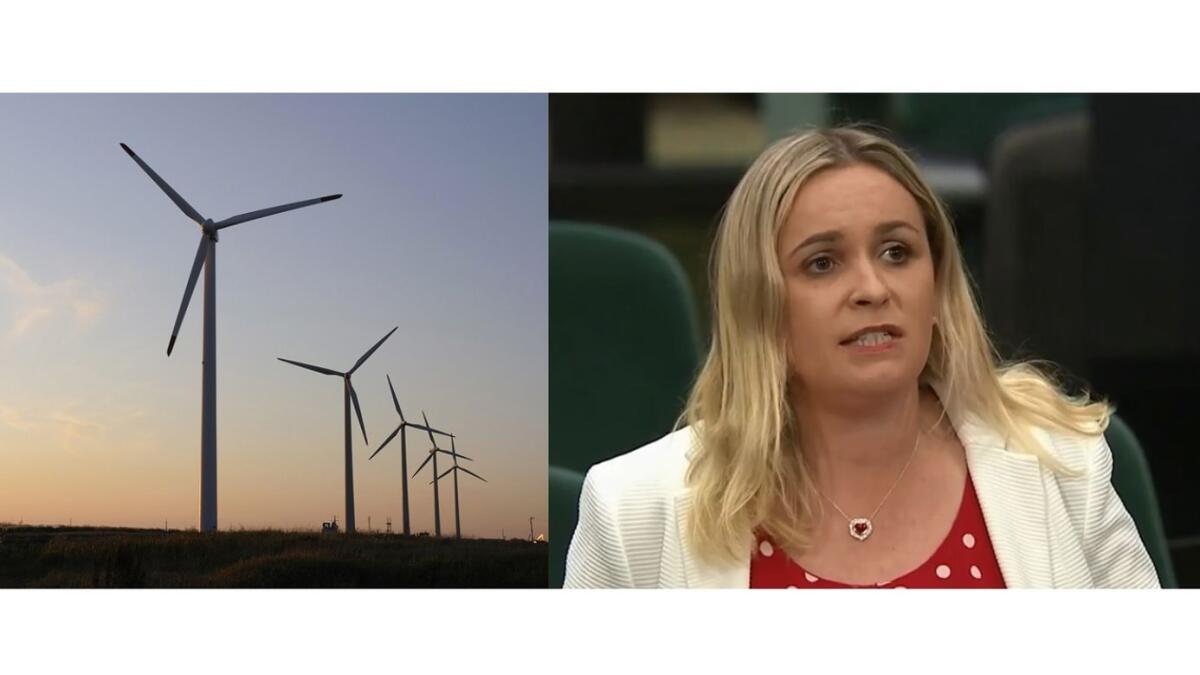 Midlands TD concerned about reported easing of wind turbine rules
Offaly TD Carol Nolan has said she's "deeply concerned" about reports in the national media today (Tuesday) which suggest the Cabinet will be signing off on a review of regulations that would make it easier to develop wind farms in rural areas.
The Irish Independent is reporting that the Government could face a "rural backlash" over its "plan to relax wind turbine rules" in order to help meet its climate action targets.
Deputy Nolan has been working with local communities in Offaly, including groups opposed to the development of the Lemanaghan Wind Farm, between Ferbane and Ballycumber. This Bord na Móna project proposes to build 17 turbines with an overall tip height of 220 metres.
"I have been raising this matter for a number of years now and at all times I have stressed the importance of community consultation, specifically with respect to the potential for wind farms to effectively destroy the historic and archaeological value of some sites like Leamonaghan," said Deputy Nolan.
"I will be insisting to both Minister Eamon Ryan and indeed Minister Darragh O'Brien, who are the Ministers that will eventually have to sign off on these plans, that they simply cannot ride roughshod over the worries that communities have around flicker and noise.
"We know that the process of so-called public consultation on the impact of wind energy guidelines, especially around wind turbines, began in early December 2019.
"That consultation closed in February 2020, and yet here we are now, effectively waiting for the hammer to fall. What was the point of it all if communities are simply to be set aside? This kind of dismissive and patronising attitude will not be tolerated and it will be resisted," Deputy Nolan concluded.