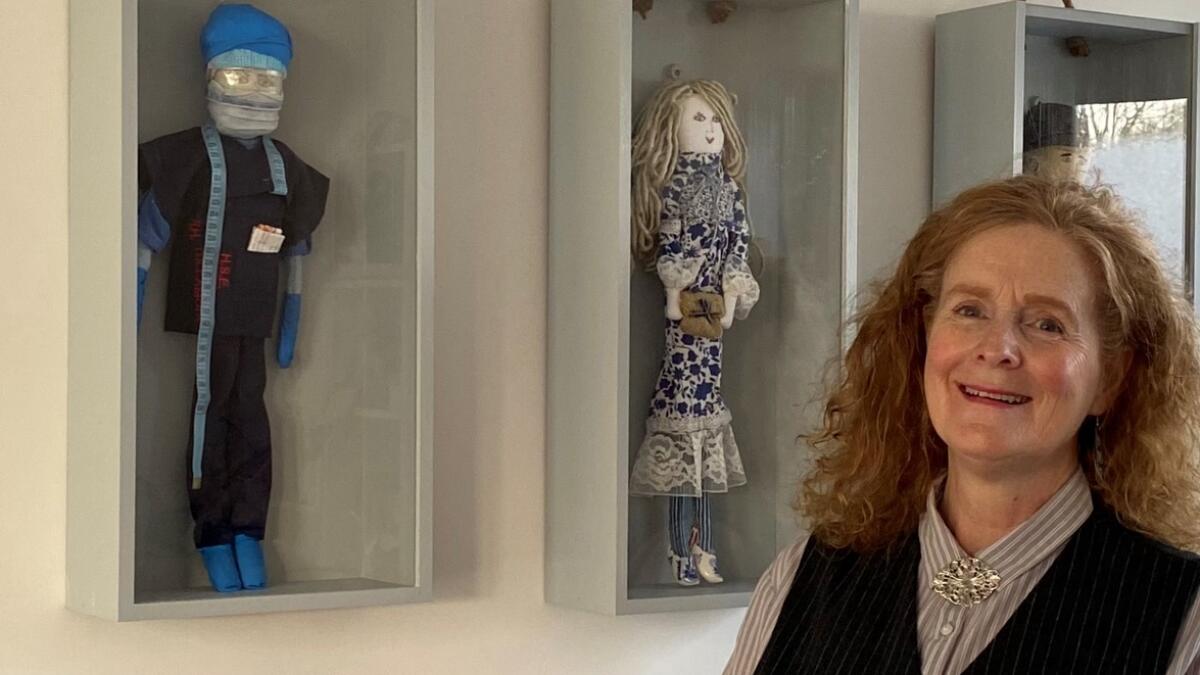 Living Fabric exhibition to feature 'dolls rich in symbolism'
The Living Fabric, an exhibition of work by artist Teresa Doyle, opens on Tuesday February 21 at 6pm in The Atrium at Westmeath County Council Buildings, Mullingar. The official opening is by writer and broadcaster, Manchán Magan, and the exhibition runs until March 3.
Teresa began work for the exhibition during the Covid-19 lockdown, initially through pieces of material and clothing people had kept as memories of loved ones.
Teresa wanted to honour the materials, and began to work with them. Since that time, she has created dolls rich in symbolism, which people connect with in meaningful ways. Memory, story and people are at the heart of Teresa's work.
Aspects of Teresa's work as a painter are seen in her use of texture and tone as she envisages and creates the doll and its story. Each doll becomes a unique entity with its own name.
Teresa's artwork continues to develop and be shaped. Supported by the Westmeath LEO Office, she has developed her collection of Bespoke Handmade Dolls, and she is a member of the Design and Craft Council of Ireland.
As the Covid restrictions were lifted, Teresa found new inspiration for her work through her engagement with the public at markets and fairs. More recently, she exhibited three dolls based on the interaction and exchange of people at the market in the Luan Gallery in Athlone.
Teresa had support from the inaugural Westmeath Arts Office Artist Bursary Award.
Her career as an artist in Westmeath has spanned more than three decades. In that time, she has negotiated the road of artist, mother, art facilitator and community activist. After her graduation from Limerick School of Art and Design in 1982, she studied in Italy, through an award from the Italian Cultural Institute.
Teresa later lived in New York for 10 years and when she returned to Ireland with her husband and first child Thomas in 1993, they settled in Westmeath.
During those three decades she has exhibited her work, initiated arts programmes and formed diverse art groups. In 2007, alongside artist Edel Reilly, she launched an international postcard project entitled An Post C Both Sides, in collaboration with An Post and the Westmeath County Council Arts Office.