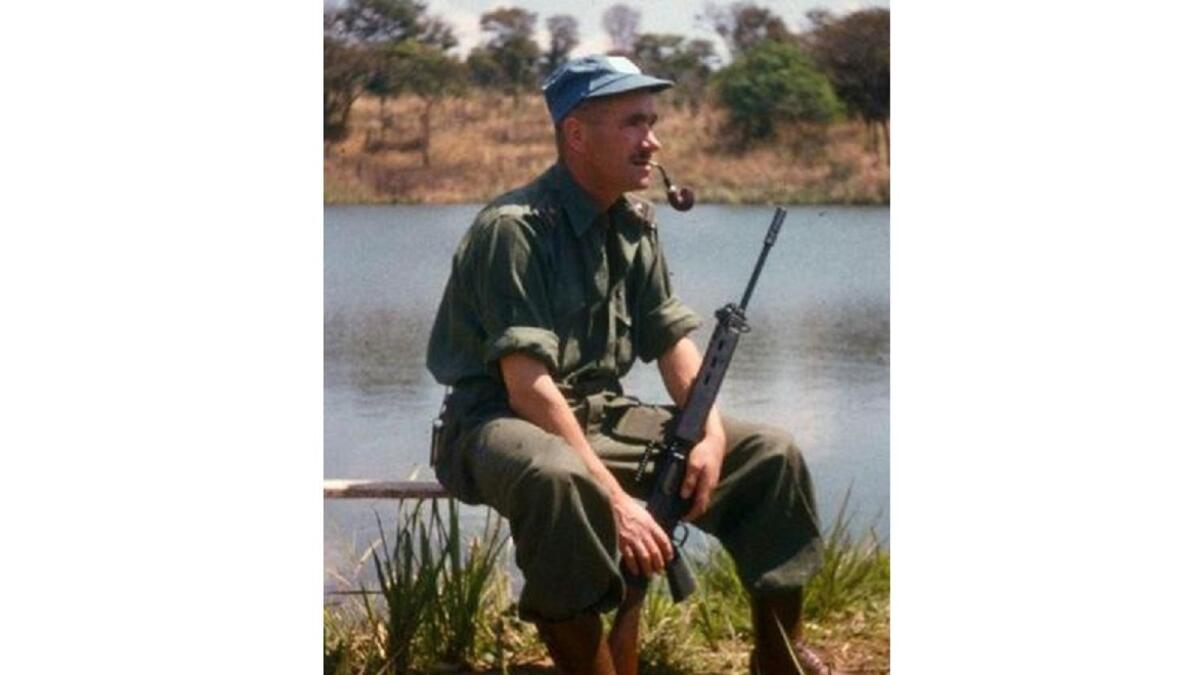 'Moral injury seeps into the soul'
Many Jadotville veterans experienced moral injury due to the treatment they received from the Irish state following their return home in 1961, according to Leo Quinlan, son of Commandant Pat Quinlan.
Speaking to the Westmeath Examiner ahead of the talk he is giving, 'The Battle of Jadotville – From the pen of Comdt Pat Quinlan, in the Greville Arms Hotel next Monday night March 6, at 7pm, Mr Quinlan, who himself rose to the rank of commandant before having to retire on medical grounds, said that in addition to post traumatic stress disorder (PTSD), a large number of Jadotville veterans suffered from moral injury.
Mr Quinlan explained that "moral injury in the military sense is where soldiers suffered some traumatic experience and are then betrayed by higher authority; ie not acknowledged, ignored, denied".
"That's the kernel of the thing; the betrayal of higher authority leads to ongoing moral injury that seeps into the soul. It's an injury to the soul.
"Moral injury has had its effect on Jadotville veterans and their families, as well. Some of them are well documented. There were a number of suicides; a number had mental health problems afterwards; difficulties in maintaining relationships; maybe drinking a bit too much and so on. Their families and children also suffered.
"There is that aspect to Jadotville which is an insidious type of thing. It's probably more concerning to us now than even the medals."
Monday evening's talk will be the 81st that Quinlan has given on the Siege of Jadotville since 2016. Over the past seven years he has spoken to groups across the country and further afield about the exploits of the 155 Irish UN peacekeepers, who, while under the command of his late father, defended a UN outpost in the Congolese town of Jadotville against 5,000 mercenaries and Katangese rebels.
Over the course of five days of intense combat, the men of the 35th Infantary Battalion killed 300 of their opponents, while incurring no fatalities of their own.
Quinlan is a regular speaker at the US Army War College which is attended by senior officers from across the world. He says that the bravey and resilience displayed by the men who fought in Jadotville is still a source of amazement to experienced military men more than 60 years later.
"At one of the talks I gave they asked me questions for two hours afterwards. I found it a bit surreal to have a colonel from Afghanistan asking me to explain my father's ideas about the way he sited the trenches.
"...The important thing in the eyes of many, many people, was that he brought all his men home alive. That's the thing that resonates with everybody. He brought them home alive because he had a great group of men. My father always spoke very highly to me of the quality of the men."
In 2021 it was recommended that Comdt Quinlan be awarded the Distinguished Service Medal for his actions during the siege. However, his family have refused to accept the medal until the 33 men that he recommended be awarded medals recieve theirs.
"We are not going to accept a medal for our dad unless his men get medals first. That's he would have wanted," his son says.
"He'd be more interested in medals for his men that medals for himself, quite frankly. I often say and I mean it, though people laugh when I say it, if we accepted a medal for dad while not getting medals for his men, my father would come back and haunt me."
Quinlan says that he is looking forward to catching up with some familiar faces in Mullingar on Monday evening.
"It will be lovely to see them. When I was in the army and based in Athlone I served with Jadotville veterans. There was something different about these guys. They were kind of special. They had undergone something and you could see it in them; in their stance, in their confidence. Sometimes by their silence. They didn't talk about it, but that's another story."
Admission to Monday's talk is free but to secure a seat contact Noel O'Callaghan on 0863581634.