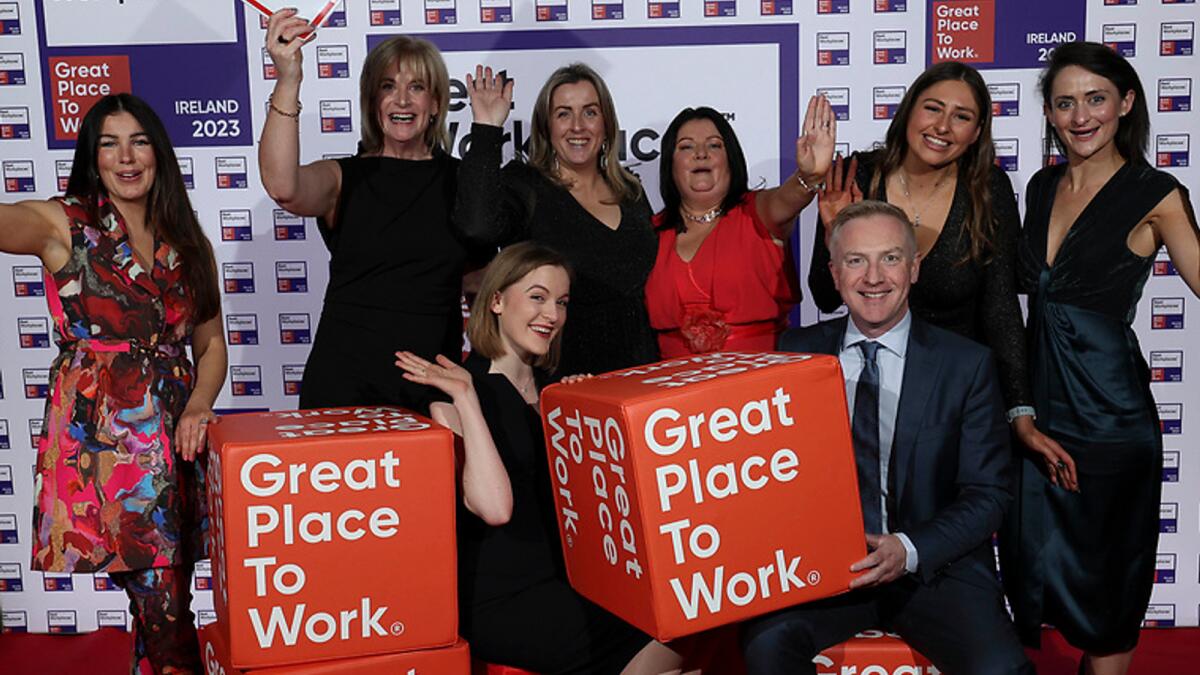 Keane's CarePlus Pharmacy Group in Ireland's Best Workplaces
Keane's CarePlus Pharmacy Group is among Ireland's Best Workplaces in 2023, as the highest-ranked pharmacy group overall, and the 16th best place to work in the small business category.
John Keane, CEO and founder of the group, said: "We are extremely proud and honoured to receive this recognition. It demonstrates that our team's hard work and dedication have paid off, and we will continue to invest in our people and culture."
Gillian Ryan, COO of the company, added: "We believe that investing in our people and culture allows us to provide the best service to our patients and customers."
Ninety six percent of their 80 employees declared Keane CarePlus a great place to work in an anonymous questionnaire on which the awards are based.
Since the company was formed in 2008, they have put 20 staff members through Apprentice Technician training, paying for their education and giving them work experience.
"We have people who came in with no experience and are now dispensary managers," Gillian said. They have also trained eight pharmacists and have six pharmacy students on their books.
"We love to see people thrive and we are really proud of them," John remarked. They have a low turnover of staff. Recruitment is mainly due to expansion, not replacement.
John is the son of Joe and Anita Keane from Ballagh, Mullingar. Joe worked all his life at Mullingar Community College; Anita is originally from Mayo and came to Mullingar in the 1960s. John has two brothers, Robert, who is part of the company's senior management team, and Frank, who is a teacher in Dublin.
Having attended Curraghmore NS and St Finian's College, Mullingar, John went to the Birmingham School of Pharmacy.
"I never, in a million years, would have thought that such opportunities would be open to me when I returned to my hometown, but Mullingar is a small town with a big heart and a huge community spirit," he said.
He opened his first pharmacy at Market Point, Mullingar, in 2008. In 2010, Robert opened the Green Road pharmacy, and they now have seven pharmacies – four in Mullingar – Market Point, Green Road, the former Woods Pharmacy in Dominick Street, and the Primary Care Centre pharmacy, as well as ones in Enfield, Edenderry and Drumcondra, Dublin, and they plan to expand further this year.
Gillian Ryan is from Lurgan, County Armagh, and moved to Mullingar in 1994. She looks after the daily operations of all the stores and human resources as well as working as a pharmacist at the Primary Care Centre.
John and Gillian worked together at the Fair Green Pharmacy in Mullingar when John was a 16-year-old student. It was there that he cemented his ambition to become a pharmacist. He would recommend pharmacy "to anyone with a gloss for science who enjoys working with people".