'Lake County Learnings: Skills of the Past for a Resilient future'
Lake County Learnings is a new collaboration between Anna Browne (bigskyflowers) and Eibhlin Fitzpatrick (therefillmill). Both have been featured individually on RTÉ's 'Climate Heroes' series and have worked together in the recent past, running relaxed, sociable classes in and around Mullingar.
Their new venture, 'Lake County Learnings: Skills of the past for a Resilient Future', is funded by Westmeath Creative Ireland 2023. It is a series of workshops and classes to raise awareness of the climate emergency via specific and relatable examples.
The goal is to help participants to develop real, easily applicable skills to empower lifestyle changes and address climate anxiety with community, nature and action.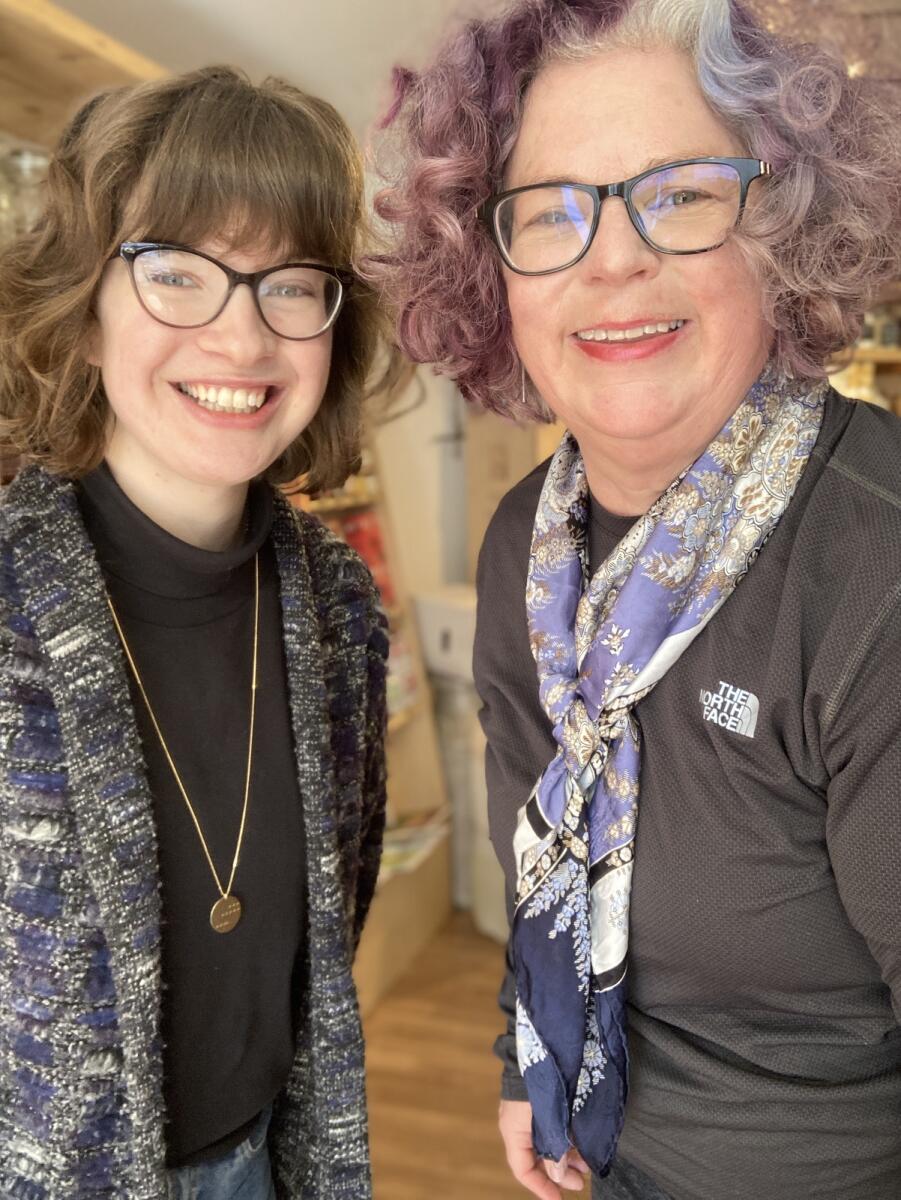 Workshops will cover a range of skills that attendees will be able to put into practice immediately, in their own lives.
Attendees will not be encouraged to buy special equipment that might be left to gather dust after the course is finished, either – these are all practical, attainable skills that will help lead to small but significant changes in the lives of those attending, and ultimately the family and friends who surround them.
Subjects include baking with sourdough, minimal-waste living, and soap-making.
The sessions will be about more than transferring knowledge though, as anyone who has attended a class with either Anna or Eibhlin before can attest to.
It's equally important to both of them to build a sense of community: "We aim to create a safe space for creative dialogue, led by skilled facilitators in this field, following an ecosocial art practice.
"Studies have shown that being around other people, working with nature, and talking can help with climate anxiety. We have seen people visibly relax over the course of the workshop or talk and feel empowered to take action in their lives. These responses are evident in the feedback from attendees, especially those who come back for more classes."
The sessions being offered under the 'Lake County Learnings' banner are based on classes Anna and Eibhlin previously ran.
Anna has a BSc, a PDGE, an MA in eLearning and a Certificate in Organic Horticulture. She has been teaching sustainable skills since 2009, starting with soapmaking, growing food and flowers and breadmaking. Since then she has developed many additional courses and delivered them in Mullingar Charity Variety group, Westmeath Libraries, and in conjunction with The Refill Mill.
Eibhlin has a degree in Social Science from Maynooth University. Her knowledge of social theory informs her current approach as a sustainability workshop instructor and mentor, which she has been offering in her shop premises (The Refill Mill), Westmeath Libraries, and to corporate groups since 2021.
Anna and Eibhlin are keenly aware that cost can sometimes be a barrier for people when it comes to learning new skills, and the funding from Creative Westmeath means they can afford to offer the 'Lake County Learnings' sessions at affordable rates. The funding also means that they can go further afield, including sessions in Lowe and Co, Athlone.
The first of the Lake County Learnings sessions is 'An Introduction to Sourdough', in the Refill Mill, Mullingar on May 10 at 6pm .
Places can be reserved here, or in the shop on Austin Friar Street (across from Mullingar Town Park).
Further courses in Mullingar and Athlone will be scheduled in due course.
Details will be available here.
For updates on the schedule of sessions, subscribe to Anna's newsletter at annabrowne.substack.com.
READ ALSO
Twenty-plus local projects funded through Westmeath Creative Ireland 2023 Grants