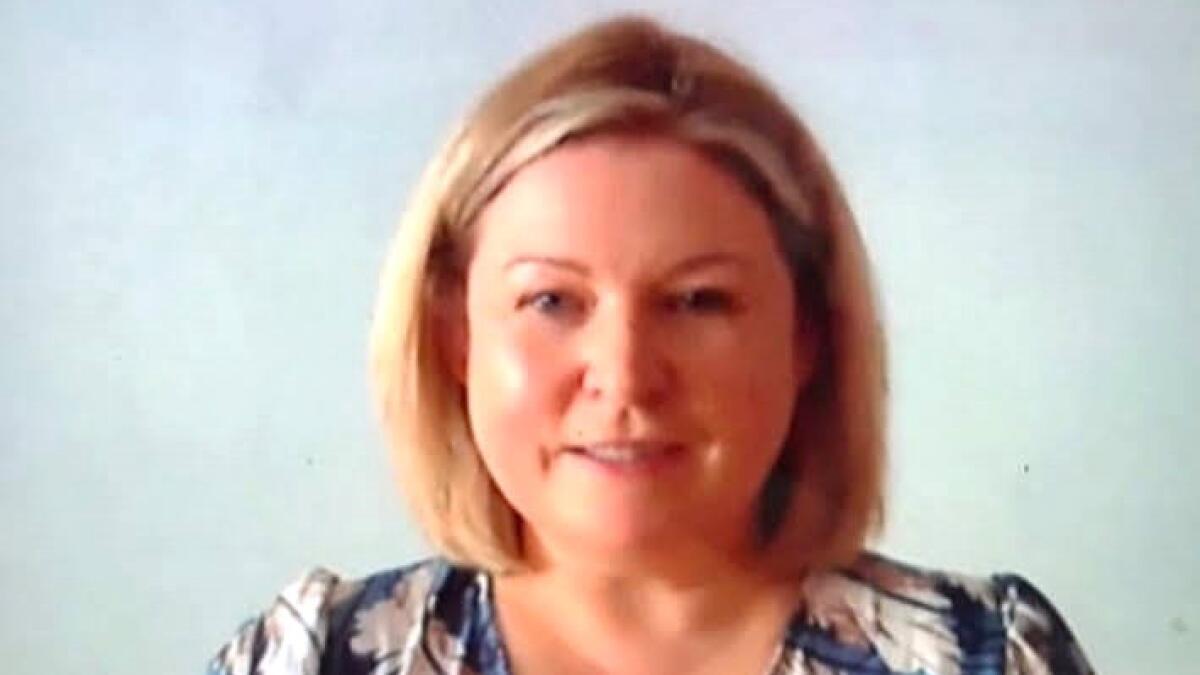 Mullingar woman ranks top female speaker in Ireland and UK
Lorraine Murphy, an accomplished author and member of Mullingar Toastmasters, has risen to the top as the leading female speaker in District 71 of Toastmasters International.
Lorraine secured second place in the competitive International Speech Contest held in Liverpool last Saturday.
Lorraine's speech titled, 'Three Miracles', demonstrated her mastery as a storyteller, leaving a lasting impact on the audience and judges.
Her performance showcased the depth of her talent and her ability to connect with people through the power of words.
As a proud member of Mullingar Toastmasters, Lorraine credits her growth and development to that supportive community, who meet on the second and fourth Thursdays of the month at The Greville Arms Hotel in Mullingar at 8pm. Mullingar Toastmasters have provided her with a nurturing environment to refine her speaking skills and hone her storytelling abilities, she says.
In addition to her speaking skills, Lorraine is widely acclaimed for her talent as an author. Her debut novel, 'Into the Woods,' is a suspenseful and emotionally charged thriller that explores themes of marriage, parenting, and the search for a missing child.
Lorraine's dedication to her craft is evident in her upcoming book, 'Be Careful What You Wish For', eagerly anticipated by her growing fan base.
Lorraine's journey to success has not been without challenges. Like many first-time novelists, she encountered her fair share of rejection letters from publishers and literary agents, but those setbacks did not deter her.
Lorraine's determination and unwavering ambition propelled her forward, and she is now on the cusp of making a name for herself in the psychological fiction genre.
Lorraine's achievements in both the literary and speaking realms have positioned her as a remarkable talent. Her dedication, perseverance, and ability to captivate audiences make her a standout member in District 71 of Toastmasters International.
You can find out more about Lorraine's book here.
About Mullingar Toastmasters
Mullingar Toastmasters are a vibrant and supportive group who provide a platform for individuals to improve their communication and leadership skills.
Meetings are held on the second and fourth Thursdays of the month at The Greville Arms Hotel in Mullingar at 8pm.
The club offer a welcoming environment for members to develop their speaking abilities and foster personal growth.