The west coast of Ireland, and the women who made their mark there
This week there's a marvellous bio of Martin Luther King, there's a sojourn along the length of the wild west coast of Ireland, with the lens focused on women who have made their mark there. There's a novel about a daughter's turmoil when her dying mother asks that she help in her mother's suicide. There's a clever and funny novel about the clock repeatedly turning back. And the London music scene at the turn of the millennium is explored by a young Irish girl intent on success.
King: A Life, Jonathan Eig, Simon and Schuster, €35
This is a really impressive biography of the great Martin Luther King and one in which Jonathan Eig refuses to canonise his subject. King's reputation for being a womaniser, and at times a plagiariser, too, is examined and discussed, although not all charges of plagiarism can be landed so firmly at King's feet. Like almost everyone in public office – ever – he didn't write his own speeches. Eig openly states that he had many more materials and dozens more interviews available to him than King's last biographer, David J Garrow, whose bio of King, published in 1986, was titled Bearing the Cross.
King grew up on Auburn Avenue in Atlanta, a street a writer of the time called 'the richest negro street in the world'. King himself, in divinity school and acutely aware of the segregation everywhere around him (he studied in an all-Black college) came across Henry David Thoreau's essay 'Civil Disobedience' and was profoundly affected.
The Rosa Parks incident on a bus in Montgomery was the catalyst for King embarking on civil rights activism, and he never stopped. Until he was stopped.
Breathtaking in scope yet compulsively readable, this is a must for history fans, and anyone interested in the great man, his life, his times and his dream.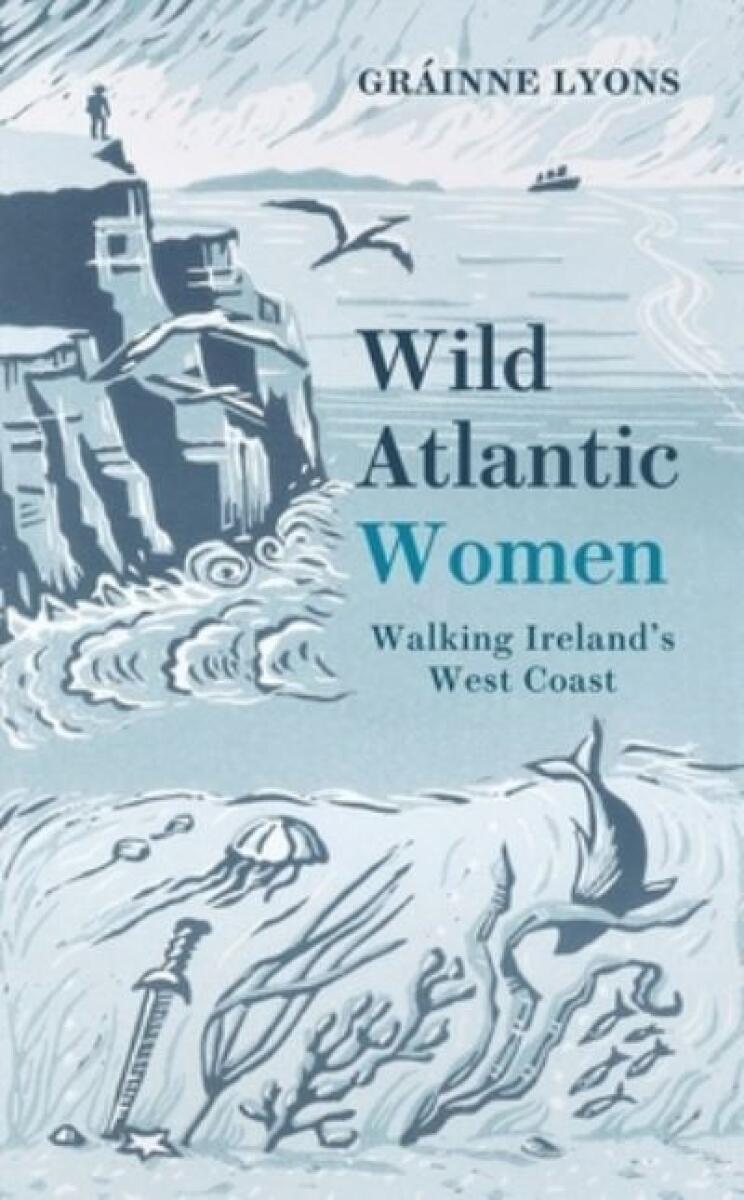 Wild Atlantic Women, Gráinne Lyons, New Island, €16.95
In 2019, Londoner Gráinne Lyons was approaching 40, unmarried and childless. She felt she needed some time out, to think and reflect, to gather herself for the next 40 years, to rest up in her parents' home in Sligo where they had retired to after their lives in the city. She had given herself three months. She embarked on a project that would take her three years, and the result is this book. Starting in west Cork and rediscovering her great-grandmother's life, she decided to walk in the footsteps of other women who lived and worked on the Wild Atlantic way, taking in women like Ellen Hutchins – not a household name, but she is if you're a botanist. Ditto Maude Delap, the pioneering marine biologist who lived on Valentia Island. Peig Sayers is here, and Edna O'Brien, Grace O'Malley and Queen Maeve. It's an absolutely charming book, not just about those women and others less well-known, but crucially about how this 'jaunt' was to change the writer's life.
The Swimmers, Chloe Lane, Gallic Books, €15.99
Saying all you want to say in a novel of barely 200 pages is too rare a feat these days, and when it's done as well as this, it knocks the wind clean out of you. Erin travels home to the New Zealand countryside to visit her mother, who's dying of Motor Neurone Disease and being minded by her sister Wynne, Erin's aunt. Mum and Aunty Wynne never got along and even now, with time running out, the cracks are showing. Her mother asks Erin to help her commit suicide. Assisted dying is a crime in New Zealand as well as Ireland. Procuring the necessary drugs is tricky, Erin is to discover, as she reluctantly agrees to her mother's request. Erin's life back in Auckland has been increasingly chaotic and although she doesn't see this as in any way a welcome break, she finds some breathing space and some perspective. But will her mother find what she wants? This is an elegant, often funny and often tragic work of supreme style and substance about the ties that bind (in this case all three women were once champion swimmers) and Lane is a fresh new talent with echoes of the great Lorrie Moore.
The Cassandra Complex, Holly Smale, Century, €17.99
Holly Smale has moved from writing her Geek Girl series of books for youngsters to writing what you might call a 'Greek Girl' book for adults. Or at least that's how it seems when you encounter Cassandra Penelope Dankworth, doomed to relive the same day indefinitely. Cassandra of ancient Greece was doomed to predict the future with nobody believing her, while Penelope was doomed to stitch and unpick the stitches of a tapestry while waiting on Ulysses to breeze in saying 'Honey, I'm home'. This is more of a romcom, but an intelligent one and it seems poor Cassandra Penelope Dankworth will never outrun the slings and arrows. But, of course, she does. Eventually. The author was recently diagnosed as being neurodivergent and has written this at times hilarious book as a response. It's funny and it's clever. An irresistible mix.
The Mess We're In, Annie McManus, Wildfire, €15.99
Young Orla moves with her best friend, Neema, to London at the beginning of the new century. They move in with Neema's brother who's in a band on the cusp of 'making it' and they all live in a shambolic house in Kilburn, a neighbourhood which suits Irish Orla perfectly. The band suits Orla too, as she's got her sights on being a music producer. But there's parties to be had before Orla gets her big break. Lots and lots of parties with buckets of drink and oodles of drugs, against the backdrop of 9/11 and Tony Blair's government. The band are on the ascendant, and Orla feels like she is too, despite the crappy part-time jobs, until she's called home to a family crisis in Ireland. An evocative coming-of-age story with an effective soundtrack of the time from the DJ and author of the Belfast-based family saga, Mother Mother.
FOOTNOTES
Hammerheads, an exhibition from four young sculptors, continues in the gallery at the Solstice Arts Centre, Navan, until September 16, admission free.
The West Cork Literary Festival runs in Bantry from July 7 to 14 this year and the line-up includes John Banville, Graham Norton, Megan Nolan, Grainne Murphy, Donal Ryan and more.
See westcorkmusic.ie for details.