This week: a beautifully produced book outlining the history of the Dublin slums
This week there's memoir from a Meath emigrant now living and working in Scotland. There's a beautifully produced book outlining the history of Dublin's slums, Henrietta St in particular. There's a court case thriller about a man accused of murdering his family in their beds. There's a gorgeous recipe book for those dratted menopause years, and finally there's a historical fiction novel set in the Derbyshire in the days before the invasion of William of Orange.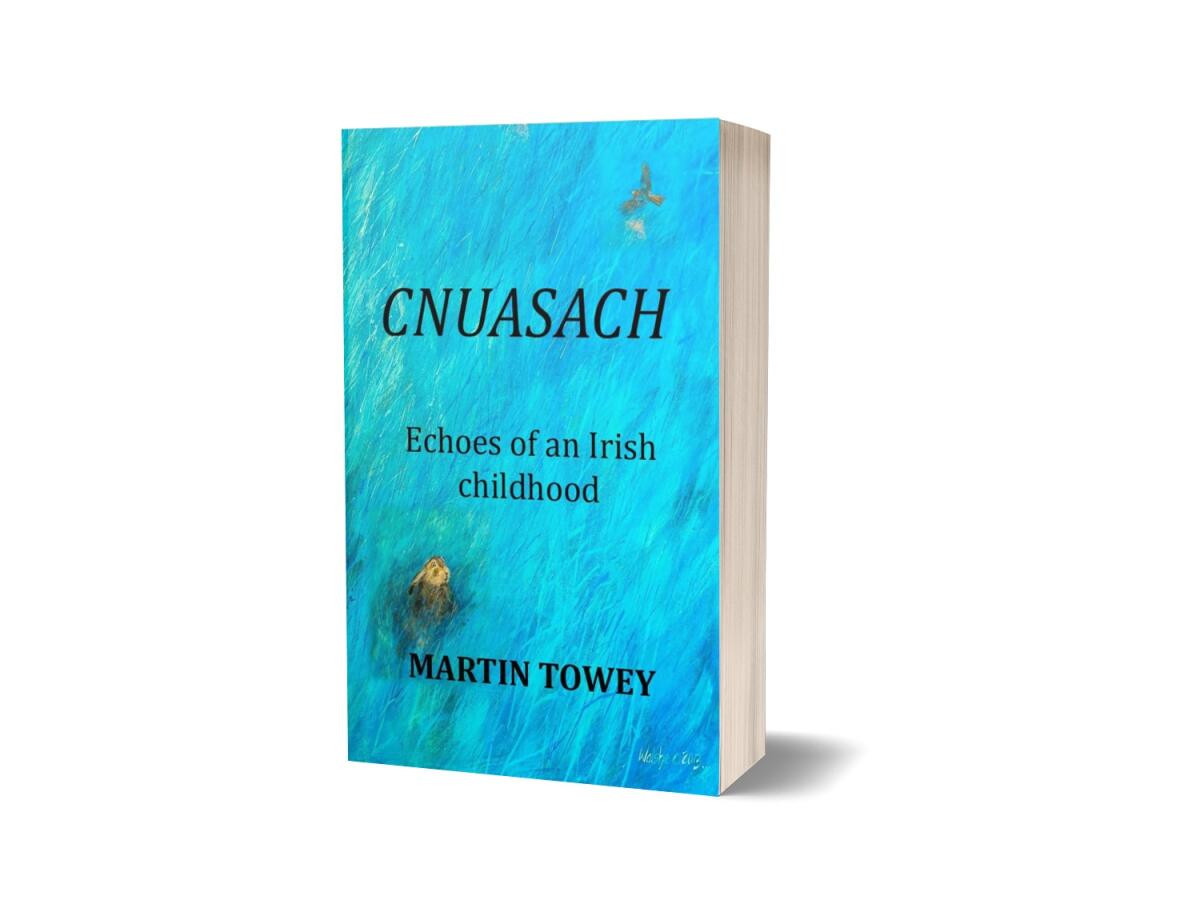 Cnuasach, Martin Towey, Eventis Press, €12
This is an anthology of short stories, poems and essays, covering the author's childhood and formative years in rural Meath and later, a reckoning of sorts as he comes to terms with the fact that he's a gay man in often a rather hostile environment.
Opening with an allegorical short story titled The Lark and the Hare and moving on through childhood rituals many of us will remember, this is mostly an affectionate work of nostalgia, being reared within a loving, supportive home. Towey's mother suffered on-and-off from depression and that is explored at some length. So too is his eventual realisation that he's a young gay man, lucky to live in a part of the world where gay people are not prosecuted or even killed, but still very aware of the many hostilities that are prevalent in our so-called civilised society. It's a lovely book and was very well received in its recent launch in Navan's Solstice centre.
The Menopause Kitchen, Rachel Graham, Gill, €27.99
Beautifully produced, this book concentrates on the eight key nutrients – The Meno 8, Graham calls them – that are proven to make the menopause a bit more bearable and certainly more healthy. It's broken up into sections on each key nutrient with plenty of recipes for each one. There's also advice on staving off the dreaded Big Four diseases associated with later life; cardiovascular disease, type 2 diabetes, osteoporosis and dementia.
Rachel Graham is a food nutritionist and medicinal chef, so she knows of what she speaks. And it's not all porridge and vegan cheese – far from it. She is pragmatic enough to know we all need the occasional sugar fix and maybe even a stray carb or 20! She's all over it, with recipes like Carrot Cake Squares and Lime Chia Pudding. There's also a brilliant Recovery-Boosting Salad in a Jar, Moroccan Chicken Tagine and a delicious Rye Sourdough. It's a really useful book for anyone – including the non-menopausal! – looking for a healthy but enjoyable diet that will future-boost your health.
Conviction, Jack Jordan, Simon and Schuster, €16.99
Legal eagle Neve Harper is defending a man who's accused of murdering his wife and kids in the family home, and then setting the house ablaze. Because of the nature of the crime, it's getting a lot of attention and Neve knows that the case could really launch her career. That's one thread of the story. The other is that the case of Neve's missing husband remains open. And we're led to believe she knows more than she lets on.
This lawyer is, in fact no saint at all and it's to the author's credit that we still want her to be okay, even when she does some really outrageous things. If Jordan wants us to believe that lawyers are essentially dishonest, second-rate humans, he's hardly imparting breaking news. But maybe she's just a worse human than some others! Still, the tension is maintained throughout and the backdrop of the Old Bailey, along with the cafes and wine bars of central London, make for a setting that's always authentic. It's pacy and taut and hard to put down.
Spectral Mansions, Timothy Murtagh, Four Courts Press, €30
Although we see many reports about slum landlords in Dublin these days, they're not a new species. And nothing is ever done about them. Among the first (and worst) slums in Dublin was Henrietta Street, adjacent to Kings Inns in Dublin 7. It was built as a fashionable Georgian street, and housed some of the city's most prominent citizens, but by 1867 most of the properties had been bought up by two men, one of them the Lord Mayor of Dublin, and they were left to rot while still being rackrented out to desperate families. By 1900 – a time when Dublin was infamous for having by far the worst tenements in Europe – there were 900 people living in 19 properties on the street.
Murtagh takes the reader through the history of the street and Dublin itself, once a grand city but by the end of the 19th century a grim spot. There are so many parallels to present day slum landlords and vulture funds, free to do exactly what they like, it beggars belief. But this is a fascinating insight into how and where it all started, in a beautifully written and lavishly illustrated book. Plus ça change, eh? Oh yes indeedy.
The Messenger of Measham Hall, Anna Abney, Duckworth, €14
Nicholas Hawthorn is the heir to Measham Hall in this, Abney's second novel of a trilogy centred on the history of the Palladian mansion in Derbyshire. England is heading towards the invasion of William of Orange and Nicholas is aware his Catholic family is in danger. In fact, there is danger and subterfuge everywhere, and warring factions in every neighbourhood. Nicholas doesn't know what has happened to his mother, nor his Aunt Alethea, but he can't ask questions of his taciturn father. When his cousin Matthew is fatally betrayed, he feels compelled and to look for answers.
Awash with religious dissent and eruptions of violence, this historical novel is as tense as a contemporary thriller, as Nicholas gets mixed up in conspiracies in the court of King James II. Abney writes in prose that's very true to its 17th century time yet manages to avoid even a syllable of archaic fustiness, which is quite a feat. Like its predecessor it's a marvellous read and historical fiction fans will hoover it up.
Footnotes
This year's Write by the Sea Festival takes place in Kilmore Quay, Wexford on September 22-24 and promises an impressive line-up of guests, including John Banville, Claire Keegan and Marina Carr. Full details and tickets are available on writebythesea.ie.