'It's all about Cork this week'
First Chapter: Books with Anne Cunningham
It's all about Cork this week. By sheer coincidence, only one novel here isn't set in either Cork city or county, and that one is situated in the west of Ireland. Two novels are set in and around UCC, although very different stories. There's also a domestic noir set in west Cork, and a thriller set within the ganglands of Cork and Dublin. The odd one out, Kala, veers a bit more westerly.
The Rachel Incident, Caroline O'Donoghue, Virago, €15.99
Rachel looks back on her UCC student days in this funny and intimate novel about the life and loves of a 20-something. She is blinded by the seeming maturity and sophistication of one of her English lit lecturers, the middle-aged and married Dr Byrne. She works part-time in a bookshop and shares digs with her closest friend, James, a gay young man who's also a work colleague. When Dr Byrne publishes a new book about Irish writers during the famine, wryly titled 'The Kensington Diet', she organises a launch in the bookshop, with vague notions of seducing the doc afterwards. Until she finds him in a back room with James, in the throes of a passionate kiss.
The professor begins to visit their digs to meet James, with all the subterfuge of a married, closeted gay man. Meanwhile, Rachel gets to know the prof's wife, who offers her some editing work. As the novel progresses, she learns to despise this academic couple with her hypocrisies and pretensions. It's similar to Sally Rooney's Conversations with Friends, but much funnier – O'Donoghue's wit is really something – and dare I say, far more enjoyable.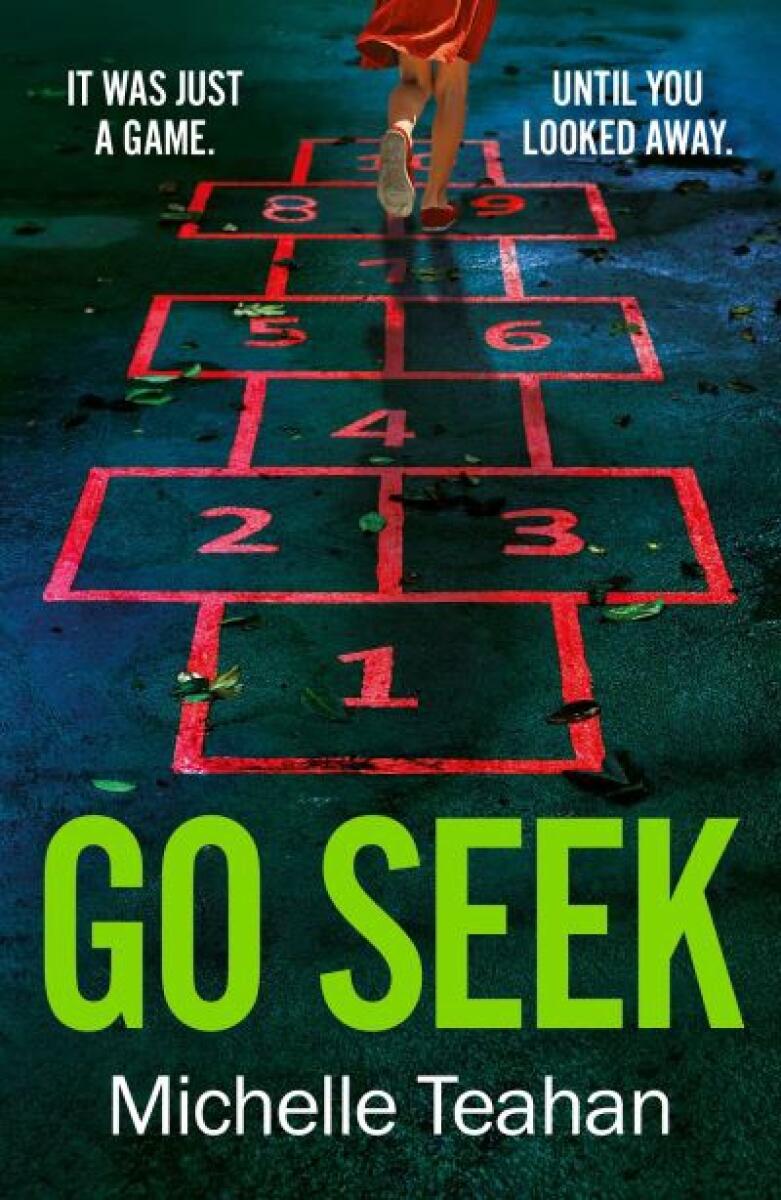 Go Seek, Michelle Teahan, Headline, €15.99
At first I thought this was another child kidnap story, of which there have been so many lately. But there's a real twist here, in that the child's mother, though frantic, is no shrinking violet. Now living in leafy Kent, she's a Cork woman with a shady past. A past that she thought she left behind when she emigrated to the UK, vowing never to return.
After a routine visit to the doctor's surgery with her toddler and infant, Maeve's infant Sarah is taken. And almost immediately she figures out who's taken her. In order to retrieve her, she has to return to her dreaded homeland, and return she does, in bloody-minded determination. Which is a good thing because she will encounter some very ugly moments on the streets of Cork and Dublin, dealing with the underbelly of the criminal gangs she knows well. It's quite the debut, this novel, and will keep you breathless to the end.
Kala Colin, Walsh Atlantic, €19.99
Here's another missing child, but this time it's a 15-year-old girl, missing since 2003. The motherless Kala was a force to be reckoned with among her close friends, Mush, Helen and Joe. Her disappearance has left them traumatised since. Kinlough is a fictional town in the west, like most Irish small towns where everyone knows everyone. Yet nobody knows what happened to Kala. Mush has stayed put for the last two decades, helping his mother out in her café, and drinking too much. Joe left for America and has become a famous musician. Helen left too, but the three are reunited by circumstances and while they're all back in town, human remains are discovered in the nearby woods. And two more girls go missing.
It's a dark novel, exploring a dark subject that's so prevalent in Ireland. Walsh handles the effect of the disappearance on her friends with real panache and no small dollop of compassion. A remarkable, suspenseful debut.
Someone You Trust, Rachel Ryan, Piatkus, €15.99
Amy gets more than she bargained for when she takes up a position of live-in nanny and cleaner for the wealthy Carroll couple in a remote spot in west Cork. June Carroll is a god-help-us-all influencer, who posts regularly on social media about her perfect house, her perfect two babies, her perfect life. Her husband Miles is a prosperous lawyer. Amy is thrilled to get the job, as she's got trouble back home in Dublin and needs to get away. But she's less thrilled with what she finds in this opulent Cork home. For a start, there's a teenage son Liam, Miles's child from a previous relationship, who never gets a mention on the Carroll social media accounts. And there's quite a bit of upheaval in the nearby village, including some poisonous graffiti, along with a hanged cat and a mysterious hooded night prowler. The villagers suspect young Liam, but nothing here is as it seems.
As tensions mount, Amy's life in Dublin finally catches up with her. This is an accomplished piece of domestic noir, surprising and persistently claustrophobic.
A Lesson in Malice, Catherine Kirwan, Hachette, €14.99
It's back to UCC for Kirwan's third novel involving sleuth-lawyer Finn Fitzpatrick. A body is found on campus, that of a visiting professor who happened to be at a college function that Finn attended the previous night. She'd been unexpectedly asked to speak at a Law Department function by one of her old college pals, and although burdened with many other matters, including ailing parents, she had reluctantly agreed to go along to her old alma mater. After the discovery of the body in the early morning, Finn finds she's a suspect, along with every other person who was present at the function. And since investigations aren't moving at the clip Finn would prefer, she decides to do some digging of her own.
She is to discover many old rivalries, double-speak, hidden agendas and downright nastiness among this group of legal professionals. Such things are common enough in the highly competitive sphere of academia, but which one of them was actually driven to murder, and why? It's another clever plot from Kirwan, like a kind of updated Inspector Morse novel, full of smoke and mirrors and musty old college secrets.
Footnotes
This year's Murder One Festival takes place in the in Dun Laoghaire on October 6-8tand just about every crime writer you've heard of will be there. If crime is your thing, book early as it's a popular festival. Details and tickets from www.murderone.ie.
Strokestown Park is hosting a family fun event on October 1 with plenty of fun for young and old alike. And their dogs. See strokestownpark.ie for details.