Retail and restaurant plan for former Lake County night club
A ground floor retail unit and first floor restaurant with seating for 60 are planned for the site where the Lake County Night Club once stood.
John Curley of Furnish IT Limited, with an address in Galway, has been granted a time extension to carry out works at Cusack House, the site of what was one of the town's most popular night spots.
The site is beside Guineys on Castle Street, and backs on to Spoutwell Lane. Work had been taking place over the summer, and, now that a time extension has been granted by Westmeath County Council, it is likely to recommence.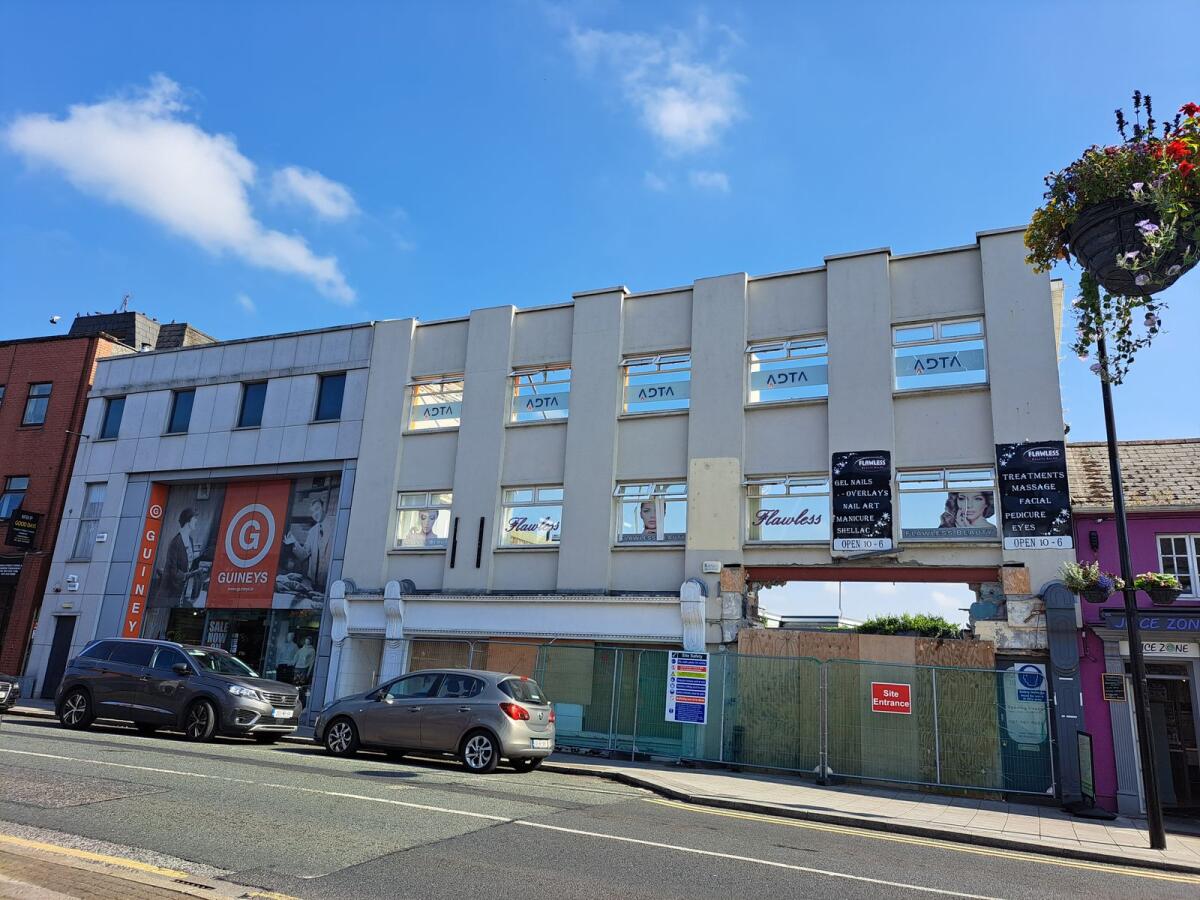 The plans include a change of use of the ground floor to retail, with access from both Castle Street and Spoutwell Lane. Also planned is the amalgamation of the existing retail unit into a proposed new retail unit, and alterations to the existing front elevation facing to Castle Street.
Demolition of the existing first and second floor offices is complete, while the façade wall facing Castle Street has been retained. The applicant plans to construct a new first floor extension, which will be used as a restaurant, kitchen, toilets, storage and staff area.
A change of use is also proposed for the first floor to offices, to be used in conjunction with the proposed ground floor retail unit.