Mega Concert roars back to stage after four-year hiatus
Previous
Next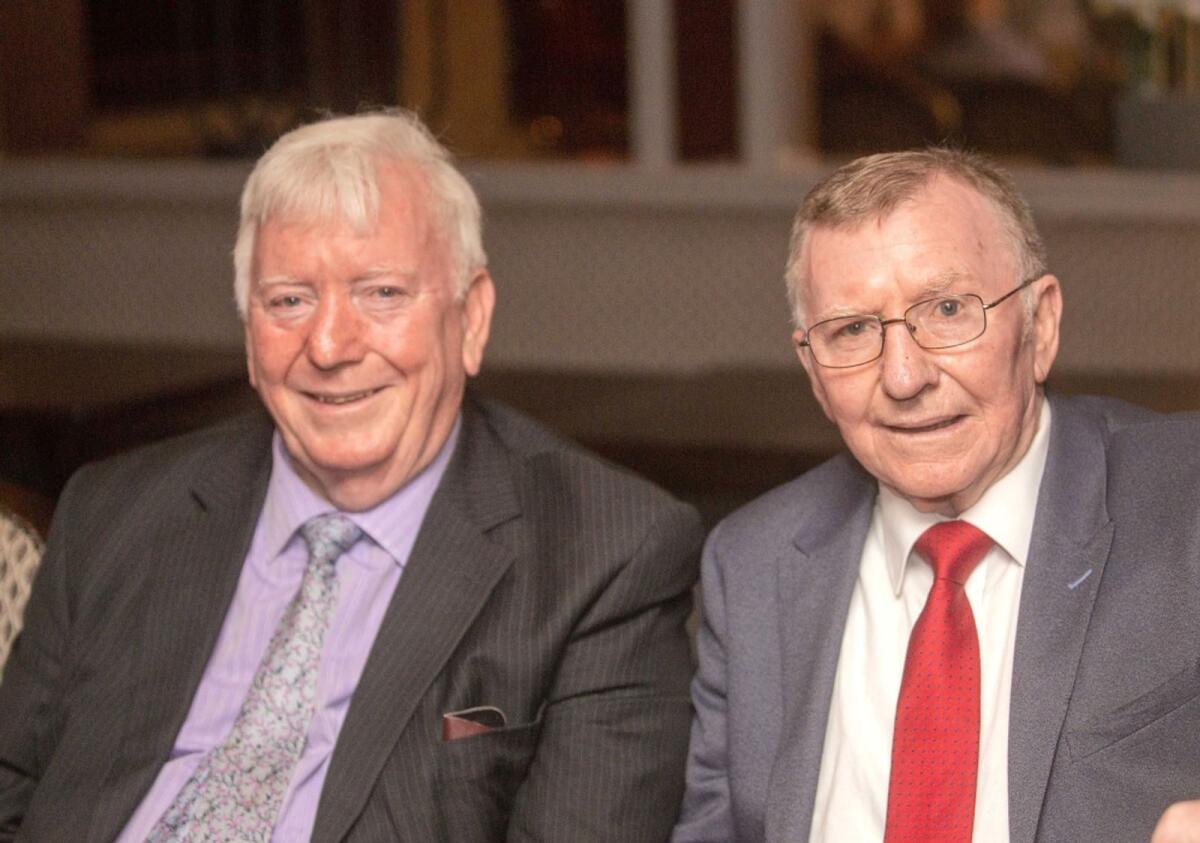 It was Sweet Sixteen for Billy Mac when he staged his Mega Concert in aid Family Carers Ireland on Tuesday of last week.
The Greville Arms Hotel was the venue, and, as always, there was a stellar line-up of musical acts on stage throughout the night.
"After four years of a break and the pandemic now over, we decided we'd have a go at having a concert for the carers again," Billy told the Westmeath Examiner.
"It turned out an unbelievable night once again, all our artists put on a great show, and were mad to get back out there and make some money for a very worthy cause."
To a packed audience, Michaela Hogg opened the concert, followed by Sabrina Fallon, followed by Camillus Egerton and his band Heads Up.
"Joe Connaire was up next and he brought along two young musicians and they brought a little bit of ceoltóirí to the show, which we never had before, and that went down a treat," said Billy.
"We also had Mullingar Gospel Choir on stage in the Greville for the first time. The Afters Band came on then and really rose the roof and got the crowd flying. After that, we had Paschal Brennan, and you may as well have been at a Joe Dolan show – the women were all waving their hands in the air, he put on a great show," Billy said.
"I came on and did my couple of numbers, but the highlight of my night was my own granddaughter singing, Anna Casey. We duetted When I Fall, and then she sang The Travelin' Soldier. It would take a tear from a stone, and it really made my night," said Billy.
"Simon Casey came on then and for me there's only one Simon Casey – he is one of the best artists in the country, before Chris Loughrey came on then and did his Rod Stewart set, and finished the show off on a high."
Billy says he will arrange a formal handover of the cheque of the funds raised to Family Carers Ireland, whose midlands branch is based in Mullingar, and in the meantime he thanked all the artists who gave their time for free, the audience members who supported the night, the Greville Arms and the Tennessee Breakdown Band, who have provided the band for Billy's Mega Concert since the beginning.
"We also paid tribute to musician Vinny Baker, one of the original Tennessee Breakdown Band, who passed away 10 years ago last week. But to all who came and supported the night, I want to say a big thanks to everyone involved in making the show a success," said Billy.