Launch of RíRá Mullingar: a Fleadh Cheoil Chronicle
Previous
Next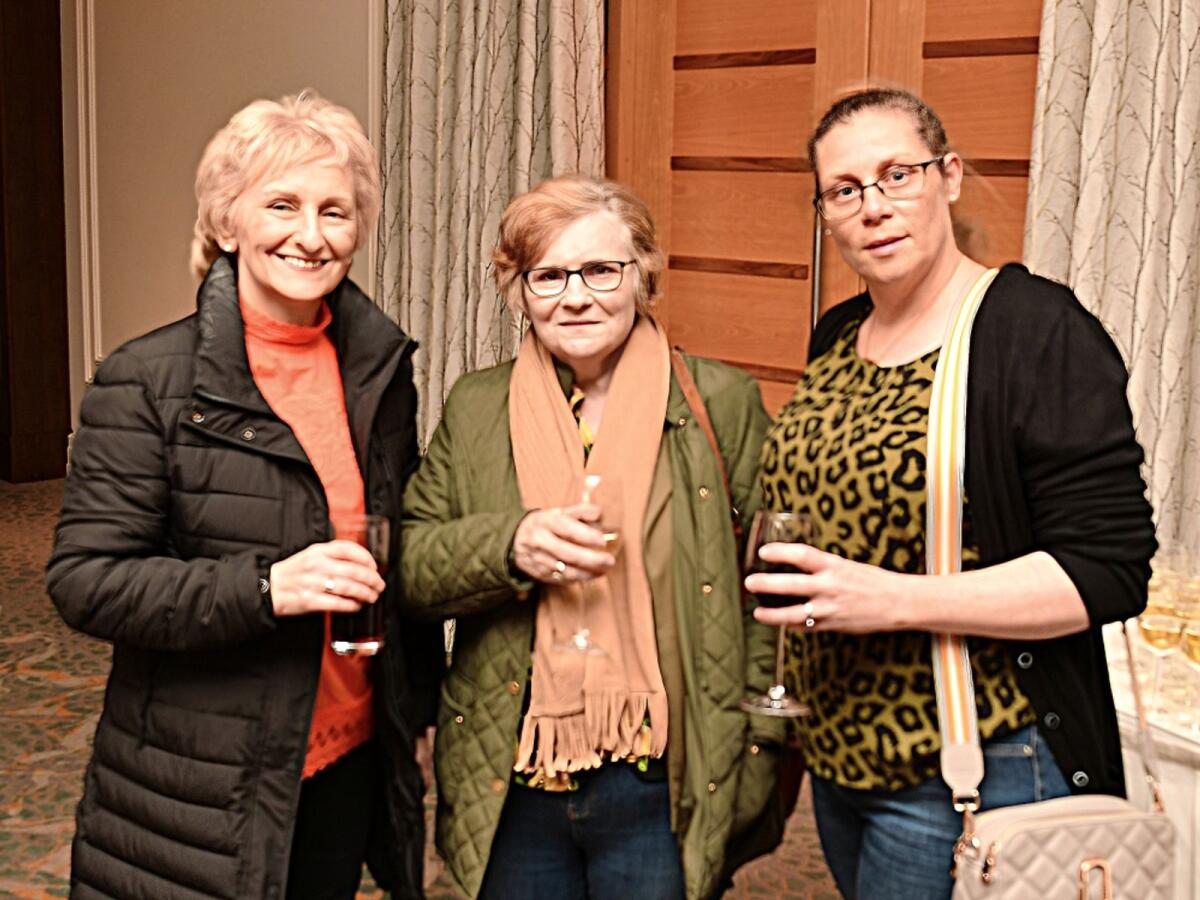 RíRá Mullingar: a Fleadh Cheoil Chronicle by Noel McIntyre was officially launched on Wednesday evening last in the Mullingar Park Hotel. It is a unique collection of photographs taken during the fleadhanna in 2022 and 2023 and captures the feelings and atmosphere that pervaded in the town during those phenomenal two weeks.
Harpists Rachel and Marieclaire Maxwell from Ballinagore entertained the crowds as they arrived for the launch. The talented teenage sisters, daughters of Mark and Aoife Maxwell, have been playing the harp for nine years.
Later in the evening, Joe Connaire and friends performed a lively selection of tunes. They were joined by young set dancers from The Downs and comedy due Kevin Cunniffe and Eileen Ryan, who have been popular regulars at fleadhanna around the country since 2014.
Leo Nulty, MC for the event, said the book was already receiving positive reviews and predicted that it will be on everyone's wish list this Christmas. "You can hear the pictures, they shout out at you – it's stunning," he said.
It has been endorsed by Bressie, John McColgan of Riverdance, Liam Ó Maonlaí of the Hot House Flowers, Bobby Kerr, broadcaster and businessman, Norah Casey, broadcaster and entrepreneur, and Eddie Rowley (Sunday World), a native of Mullingar.
Mr Nulty said the McIntyre family WERE highly respected in Mullingar, their late father Ray having won many awards for his garage. Noel, he said, is a man who does things well, assisted by his brother Raymond.
Leo welcomed their mother, Marcella, saying she was a wonderful woman, who could be proud of her family of achievers and true Mullingar folk.
Noel McIntyre told the gathering that RíRá Mullingar could be the first in a series of books. He spent 18 days on the streets of Mullingar during the two fleadhanna, capturing the magic that was unfolding, and months compiling and editing the 8,000 shots he had taken, and reducing the number to 180.
The finished product only arrived days before the launch, he said.
Noel welcomed all to the launch, but particularly his friend Philip O'Hara and his wife Siobhan, saying that their presence was a "triumph of spirit".
He thanked everyone who had helped him along the way, particularly Kevin Kennedy, Natalie Moriarty, Joe Connaire, Willie Penrose and Colette Glynn. He thanked his wife Katie and son Conor for being his "rock".
"When you have the right people the magic happens," he remarked.
Noel recalled meeting up with Joe Connaire a few weeks ago and showing him a copy of the finished book.
"Joe looked at it and immediately asked if the cover could be changed. When he was told "no", he proceeded to chastise Noel for confusing concertina with accordion, fiddle with violin and the likes.
He "was getting high", but when Noel explained that it was not a book about the musical element of the fleadh, but about the people and the atmosphere, Joe "cooled down" and declared 'I love it!'.
A video recording of Joe, his wife Louise and his father Joe Senior was played to the packed audience. Joe recalled how the idea of holding Fleadh Cheoil na hÉireann grew and Louise explained how it had occupied their lives for seven years and how proud she was of her husband's success.
Joe senior recalled how his son played the banjo morning, noon and night from the moment he took it up. Joe Senior was at the 1963 fleadh in Mullingar and recalled that it was great fun.
Noel presented framed photographs to some of those featured in the book – Joe Connaire, Kevin Kennedy, Liam Winnett, Oliver Grady, Eileen Ryan and Kevin Cunniffe. He presented a copy of his book to Willie Penrose and Colette Glynn.