Ballymore unveils line-up for August bank holiday concert
Ballymore is on top of its game when it comes to festival fever: it's long known what other areas are only now realising - country music is mega-cool.
"We've seen that at first hand, since we revived our Country Music Festival a few years back," says Sean Smyth, festival chairperson.
"We have people of all ages there - and the atmosphere is always truly amazing. Every year the same thing happens: the minute it is over, we have people asking us are we going to run it again the following year."
The good news for 2019 is that they are, and so a packed programme of top-class music acts has been put together for the festival, which takes place at Ballymore's GAA park on Monday August 5.
"Nathan Carter was a huge hit with the audience in previous years, and we are delighted to announce that he's coming back - and doing a longer set than ever before," says Sean.
Also, on the line-up are Jimmy Buckley, Michael English, Johnny Brady, Cliona Hagan, Robert Mizzell and - not to forget Ballymore's very own The Sheerins plus a few early surprises on the day.
Music fans travel regularly travel far and wide to see those stars perform individually - but to get them all on the same bill makes it a very special occasion indeed.
"It's a winning combination," says Sean.
"It's just a great line-up, and the reactions we've been getting since we announced who is playing have been really really positive."
The Sunday World's Eddie 'Rockin' Rowley did a superb job last year compering the show, and he's agreed to return to the GAA grounds in Ballymore this August bank holiday Monday.
A big hit with the attendees last year was the fact that there was a large-scale, proper, top quality dance floor laid in the field for the event, and the sound and lighting rigs were fantastic.
"People really loved the fact that they could dance and really enjoy the atmosphere," reports Sean.
There's no need to pack a picnic, as there are on-site catering, bar and shop facilities - with a ban on rip-off prices.
"This is a great family day out - not an expensive day out," says Sean, pointing out that early bird online tickets are just €20, while accompanied U12s get in free.
You know you're doing something right when locals turn out in force to support an event – and every year, there is fantastic local support from right across Westmeath and the midlands generally, while other visitors come from farther afield, many booking in to hotels and B&Bs in Mullingar, Athlone, Moate and Ballymahon.
A traffic management plan will be put into place for that day which allows a one way system on the approach roads meaning that visitors to the festival don't find themselves queuing up in their cars to get in or get out of the concert venue. They can either park on site, or in a nearby designated area from which a shuttle bus will ferry to and from the concert site – and parking is free. There will be disabled parking spaces available and the event is based around the concept that all services can be used by anyone, able bodied or disabled.
It's worth commenting that thanks to the top-class organisational skills of the GAA members who oversee the parking, concert visitors constantly comment on the speed at which they are able to make their way out of the concert field.
In reviving the Country Music Festival, Ballymore was always going to be on a winner, for during the 1970s and 1980s, the event would regularly play host to crowds of well over 5,000 in what was one of Ireland's premier country music events.
"A group of hardworking Ballymore people really put this town on the map back then when they launched this - and that was at a time when festivals weren't as plentiful as they are now. They really set the standard, and when we decided to revive the event, people still warmly remembered those fantastic concerts that started it all off," says Sean.
Gates open at noon for this outdoor event and non-stop entertainment will be provided throughout the day until 6pm.
Tickets are now online at www.ballymorecountrymusicfestival.com.
There will also be some tickets available at the gate on the day but organisers suggest that you snap up the online tickets straight away.
For further information, contact: ballymorefestival2019@gmail.com.
Image 1 of 2
Image 2 of 2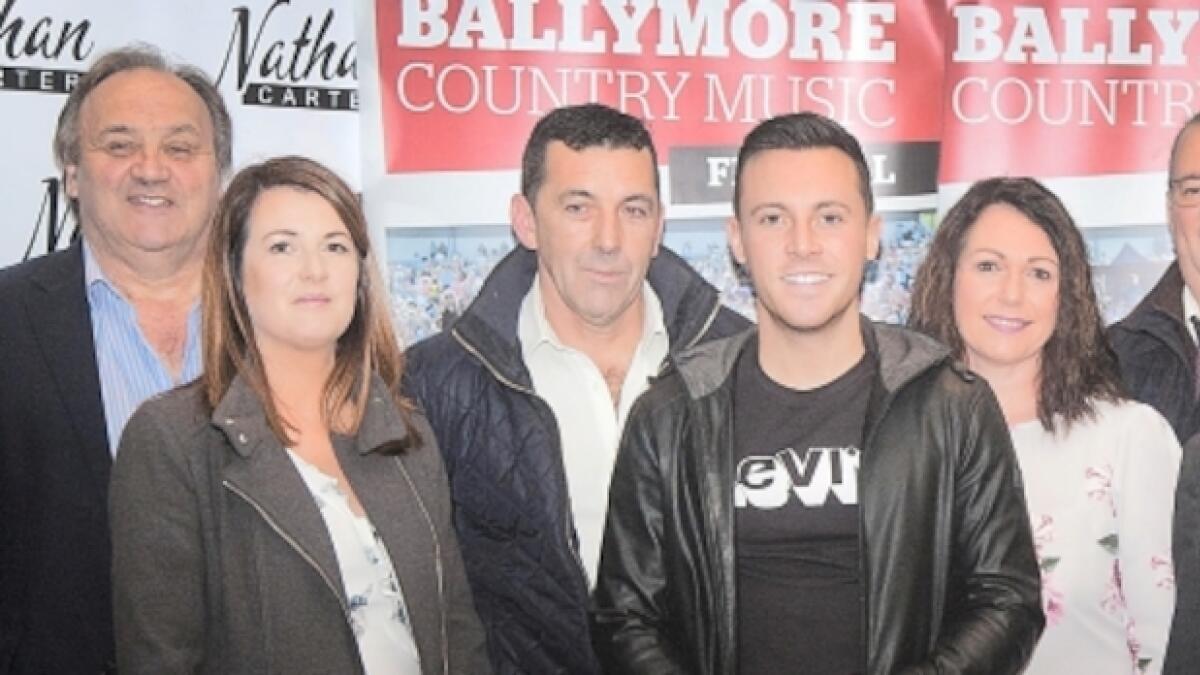 Previous
Next