Ruaile Buaile rock Greville Arms Hotel
Modern day traditional Irish music band, Ruaile Buaile took to the stage at the Greville Arms Hotel last night as part of the Fleadh Cheoil celebrations.
Four friends from Offaly make up the band including Niall on vocals and guitar, Arthur on the fiddle and banjo, Shane on vocals and bass and Jack who plays the cajon and the banjo.
The young band has become a household name on the festival scene around the world with their style of high energy ground thumping celtic beats and a little Irish charm.
The atmosphere at the Greville Arms was electric during the gig last night as a huge crowd of fans attended to hear the band play.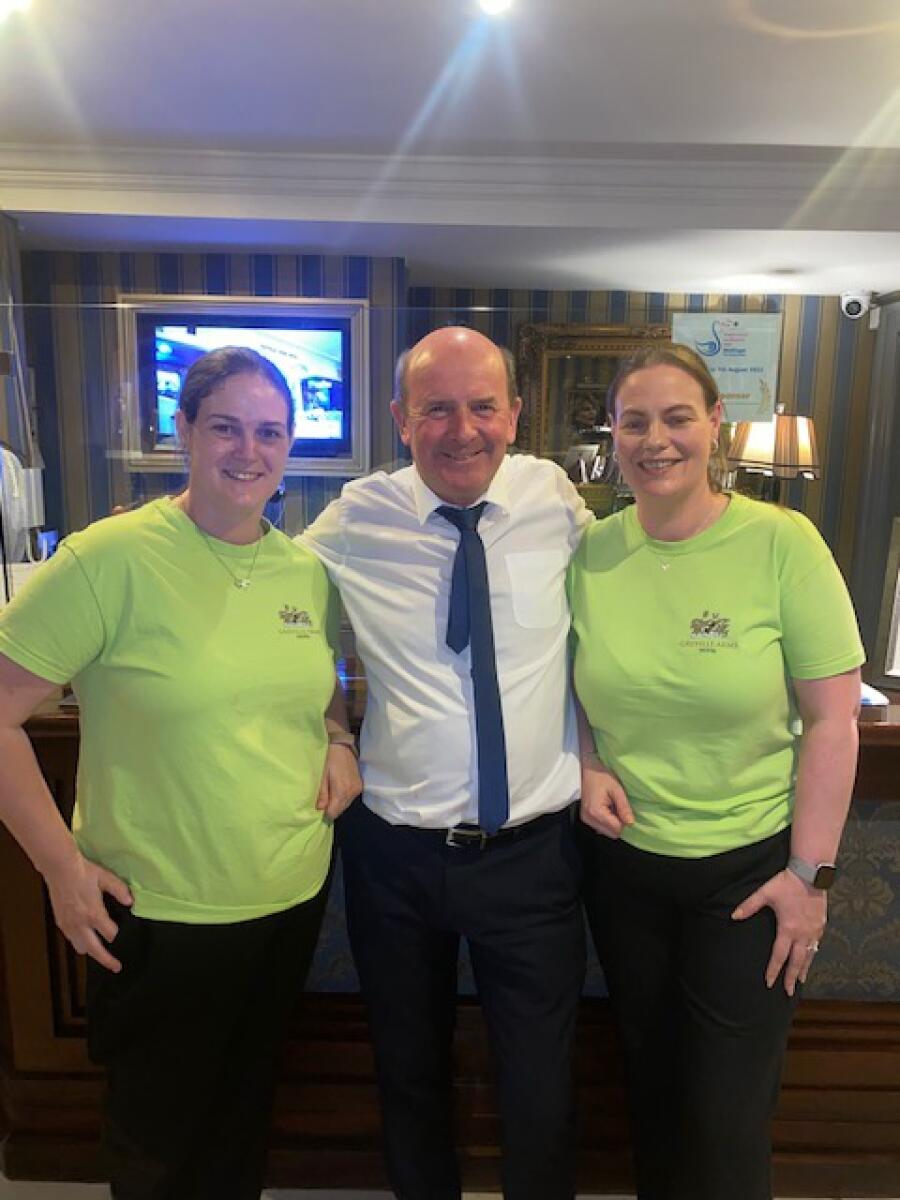 General manager of the hotel, John Cochrane said: "We are delighted here. There are huge crowds, much more than we had ever expected.
"People are in great humour while the musicians are playing at the hotel which we love to see. We've had a fantastic start to the fleadh.
"There are a large number of international visitors too and lots of Irish people from outside Mullingar. It's great to see them coming to the town and enjoying their experiences here.
"I'd like to compliment all of the fleadh committee and the Westmeath County Council on all their hard work, the town is looking fantastic. The volunteers are doing such a great job too. The whole festival is so well organised."
Ruaile Buaile will take to the stage again tonight at the Greville Arms Hotel from 8:30pm.