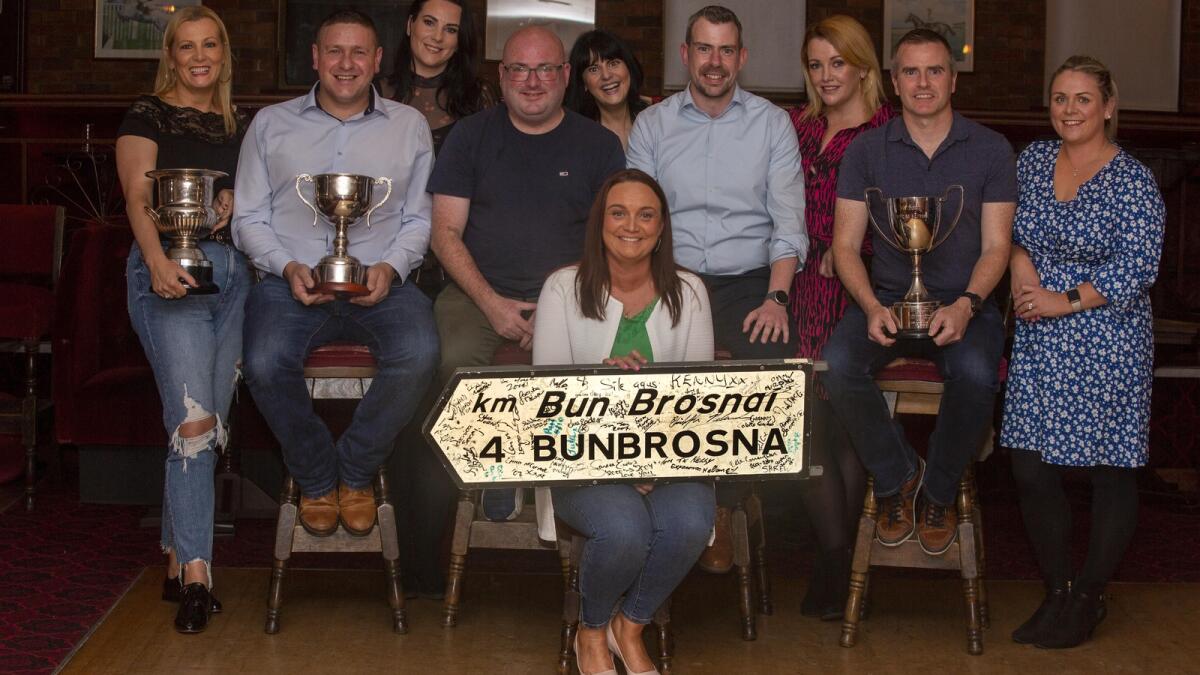 Celebration night for Bunbrosna Set Dancers
Bunbrosna Scór hosted a celebration night for the all-Ireland winning Bunbrosna Set Dancers at Tormey's on Saturday night.
Club chairman Peter Maguire made presentation to the dancers on behalf of the club to commemorate their achievements in Scór and at the Fleadh Cheoil na hÉireann.
5th Gear provided the music for the evening.
Junior Set Dancing Classes
Bunbrosna Scór Junior Set Dancing Classes for both boys and girls (ages 5-17) start this month, to coincide with the school term. The first block will run for eight weeks, up to the Halloween break, one-hour classes, one night per week.
Places are limited so please register your interest as soon as you can.
The organisers will need an idea of numbers to plan classes based on age and dancing experience. You can find the registration form on the Bunbrosna Facebook page. The classes are open to everyone, from complete beginners to trained dancers.
For more details, contact Veronica Moran.