€4m allocated for regeneration of Westmeath town
Almost €4m in funding has been allocated to regenerate the town of Castlepollard.
The funding of €3.85m will go towards a number of projects including the refurbishment and extension of the Market House for use as a community and tourism services hub and the creation of a large town park and playground, as well as a path that will connect the park to Castlepollard Community College.
The overall cost of the regeneration project is €4.8m with the remainder of the funding coming from Westmeath County Council.
The funding announcement has been welcomed by Cllr Frank McDermott, who says it is "magnificent news" for the town.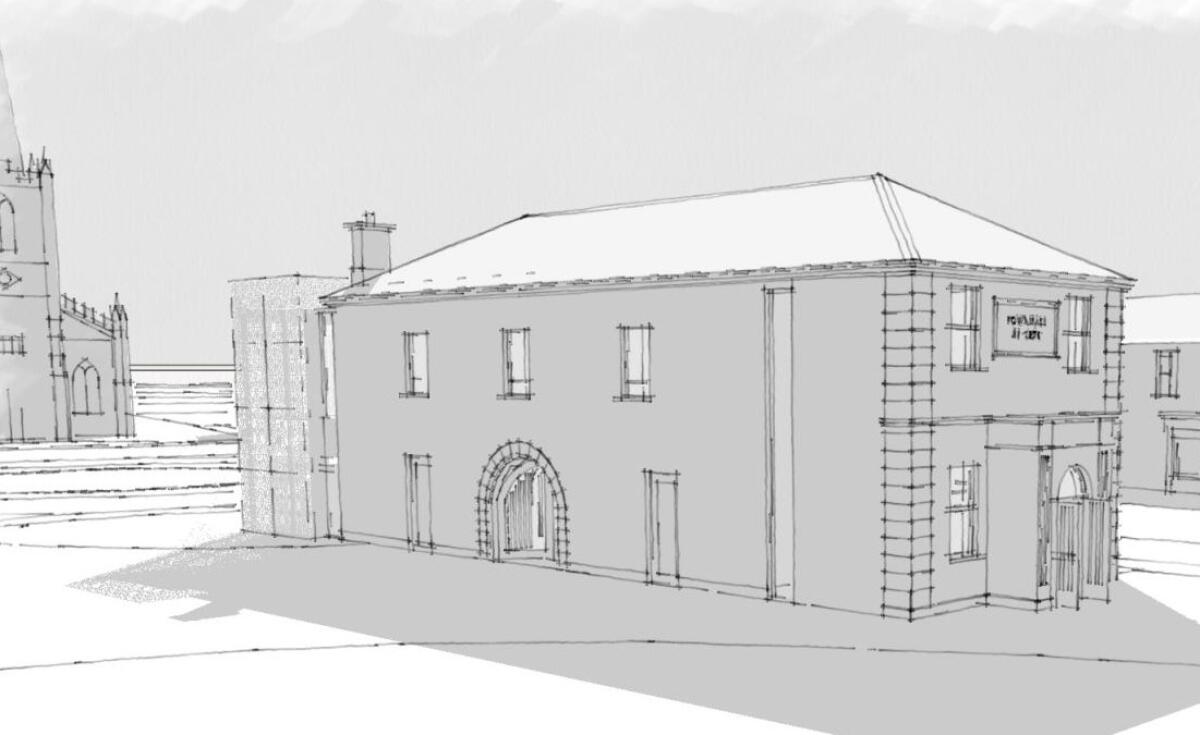 "This regeneration project will transform Castlepollard into a wonderful place to work, and relax and rear your family.
"I want to thank our Ministers Damien English and Heather Humphreys, who I persecuted for the past year. They both delivered.
"Can I also thank Westmeath County Council, the architects and the HSE, who all made this possible.
"...It's the biggest grant that has ever come to any town in north Westmeath. I know there will be people who'll say it's taxpayers' money, of course it is, but the Minister had a choice between 300 projects. It could have been Castleblaney, Castleisland, Carrickmacross, Castledermot; our minister choose Castlepollard for this massive €3.8m grant.
"It will transform our town, including a new town park, playground, exercise equipment, walking paths, and especially the new path negotiated by Westmeath County Council from the HSE which will take the town all the way through to our Community College.
"Fine Gael in government has always delivered for small towns. This is no exception."
Minister of State Damien English says that it is great news for Castlepollard.
"I am delighted that I was able to work with Cllr Frank McDermott on this. Cllr McDermott put a lot of pressure on me and Minister Heather Humphreys to make sure that we delivered on this, but I am also delighted by the work Westmeath local authority have put into this as well."
Minister of State Peter Burke said that the investment will be "transformational" for the town.
The news has also been welcomed by Minister of State Peter Burke.
"The Market Hall in the centre of town will be renovated and extended, becoming a community and tourism hub.
"Furthermore, the new park will be connected by a 285m path from the Community College.  This will mean there will be a safe route to and from the park which will promote exercise and give families and young children more options for amenities in the area.
"The Market Hall in the centre of town will be renovated and extended, becoming a community and tourism hub.
"Record funding has come from Minister Humphreys to North Westmeath since she was appointed Minister for Rural and Community Development.  I know Cllr Frank McDermott has made the case for this project with both Westmeath County Council who developed the proposal, and also to Minister Humphreys whose department adjudicated on the project.
"I look forward to works getting underway and being able to get out and enjoy these new amenities as soon as they are up and running."
Deputy Robert Troy also welcomed the news saying that it is "a testiment to the commitment of the government in investing in rural Ireland"
"I know that there is a very active and vibrant community group in Castlepollard who spearheaded and promoted this project and received the support of the local authority and the likes of Cllr Paddy Hill, in particular. Now we have the funding to ensure that this can project can be realised.
"I would say that while it is important that we make these investments into buildings, it is also important that we maintain services in our towns. In that vein I've once again said to Minister Humphreys that she needs to make a decision in relation to the long term future of the social welfare office in Castlepollard.
"The government needs to maintain state serves in towns like Castlepollard to ensure that they are vibrant. It's important to invest in buildings and infrastructure, but it is equally important, if not more important, that we maintain these services in our country towns."