Longford Westmeath Down Syndrome Christmas party, Annebrook House Hotel
Previous
Next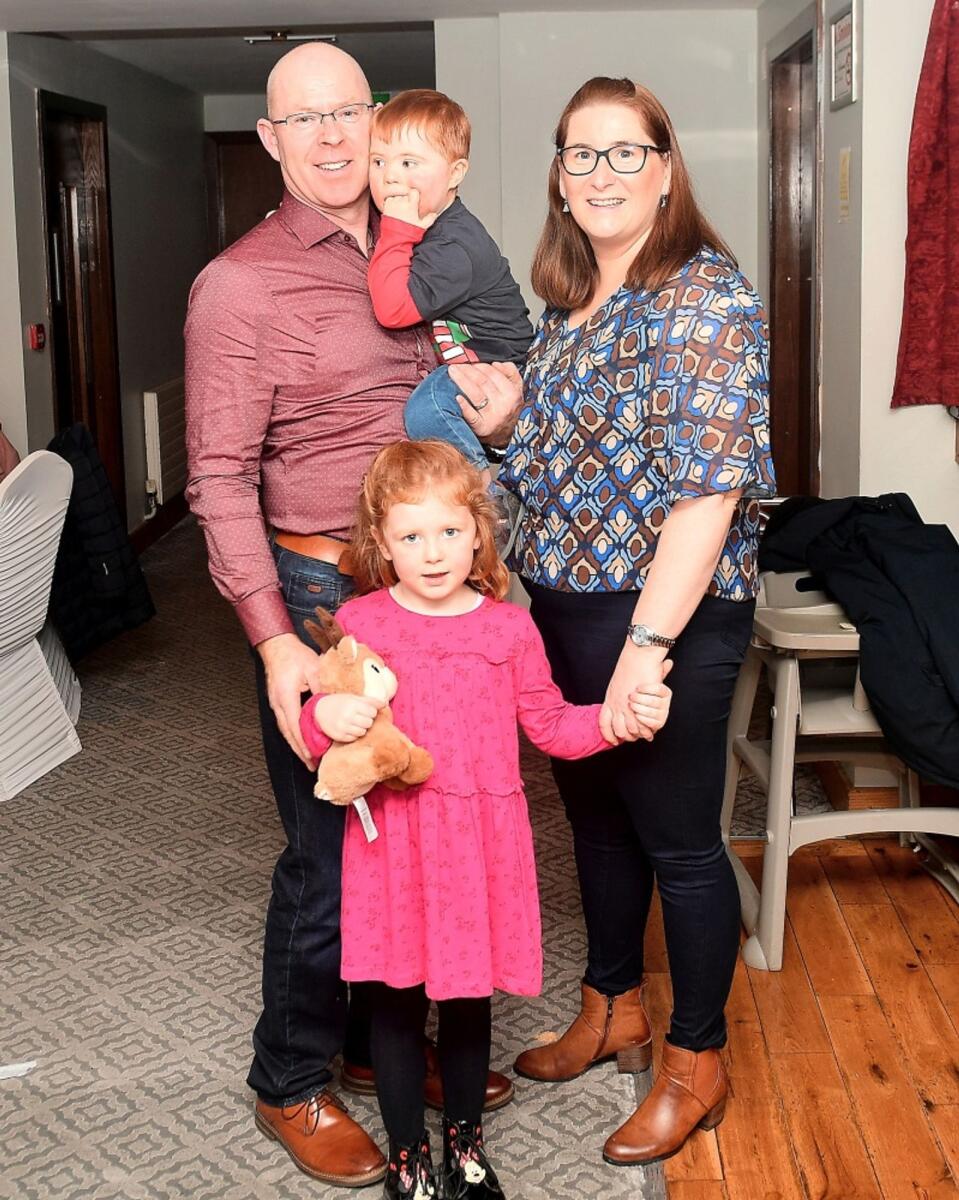 There was a Christmas extravaganza at the Annebrook House Hotel on Sunday December 10 as families from across the midlands celebrated the Longford Westmeath Down Syndrome Christmas party.
Longford Westmeath Down Syndrome is a parent-led group that supports up to 90 families of children and young adults with Down Syndrome.
They host a variety of events during the year including the annual Christmas party, which made a return following a two-year break. Christmas dinner was served, Santa Claus made an appearance and the DJ had everyone on their feet with his festive tunes.
Vice-chairperson of Longford Westmeath Down Syndrome, Laura Drumm, said she was delighted that everyone had a day out: "It's amazing when you can have a family event where your toddlers, your young adults and your teenagers can all enjoy it.
"We were so lucky that Santa arrived and had lots of gifts for the children and that our DJ played great songs and games. The food and hotel room were excellent too.
"The generosity and goodwill of people was uplifting and filled us with positive enthusiasm for the coming year.
"Our biggest thanks go to our secretary, Linda Fitzpatrick, to the North Midlands Credit Union and to all the sponsors who continuously support our work and make these events possible."
Laura and the team worked hard throughout the year to support children and young adults with Down Syndrome but said the pandemic brought them even closer together.
"The best thing that came out of Covid was that it united us as a team. We've become such a massive support for one another.
"We've come to realise that the social and emotional aspects of life are so important so we need to support families as they support each other.
"Sometimes people feel that all the work and sponsorship should only go towards the children, and of course we give a lot of it to the children, but sometimes their parents and their siblings are forgotten about. Families really are the backbone of everything and they do so much.
"A lot has changed in the last 50 years for people with Down Syndrome and a lot of the reason for that is due to their parents and siblings."