Stepping out over the holidays
The 12 days of Christmas can be hard to fill meaningfully. But when you have finished the last of the leftovers, polished off the selection boxes and got down to the toffees in the tins, it is time to step outside. The good news is that there is so much right here in Westmeath.
Sunrise to sunset – lakes and hills
Pat Weir of Weir's Bar and Restaurant in Multyfarnham, and Octavia Tulloch, Tullynally Castle, opted for beautiful solar spots as their picks of places for people to visit over the holiday period.
Pat recommended watching the sunset from Captain's Hill above Lough Owel. "It is a gentle climb and always beautiful."
The keen photographer recommended the walks around the friary in Multyfarnham and the new walk along the River Glore developed by the town's development group, as well as the heritage guide of the area launched this year.
"Multyfarnham has a long, rich history, and the Abarta Heritage Guide starts in Mesolithic times," said Pat. "We have an Iron Age quarry on Knockeyon, the crannogs on Derravaragh, the ringforts that housed medieval farming families. Created by the Multyfarnham Tidy Towns committee, the heritage guide is 52 minutes long – it's great fun."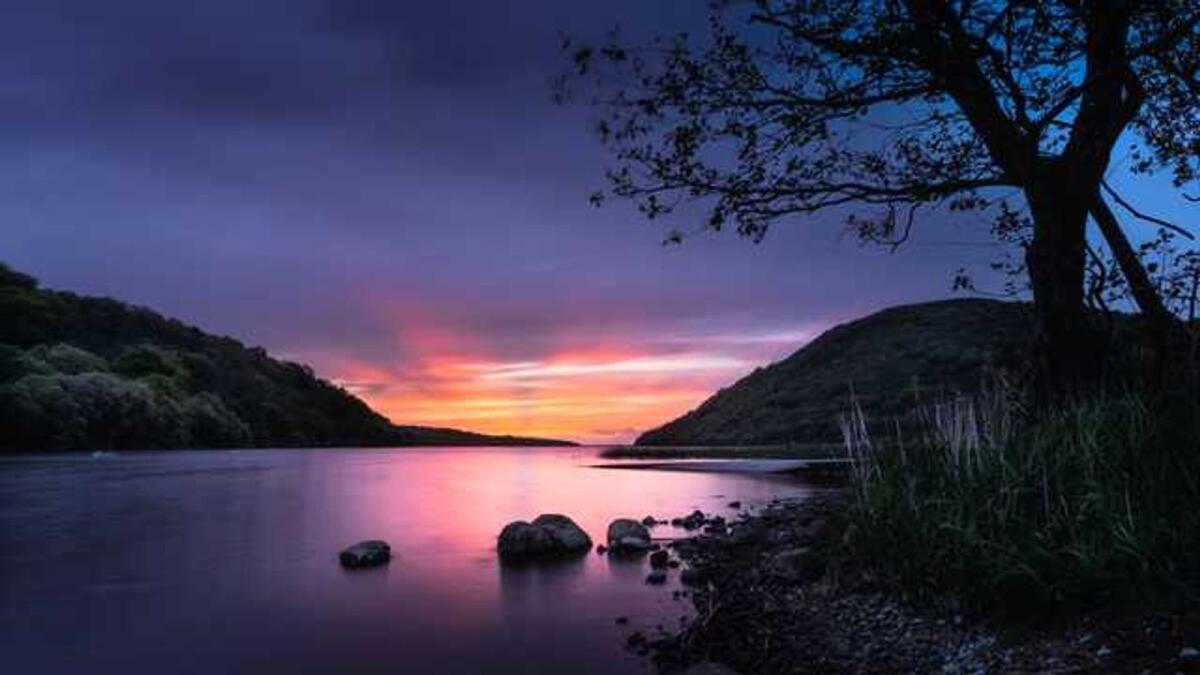 Octavia Tulloch opted for a sunrise and a sunset in her choices and a recommendation that people travel to Loughcrew and visit the megalithic cairns and passage tombs. "There are 32 cairns across the four hills and the carvings and art on the stones of the cairn that is open to the public are beautiful at this time of the year," said Octavia.
"On a clear day, you can see the Cooley mountains, the Mourne Mountains, Slieve Gullion, the Dublin and Wicklow Mountains, the Slieve Bloom Mountains and high points in Leitrim, Roscommon and Sligo."
The best sunset for Octavia is from Lough Lene outside Fore, and the view from the Cut is stunning in the early winter, she says.
"There are lots of places in Fore, Castlepollard and Collinstown to get a hot chocolate or a mug of tea and head down, wrap up warm and watch a sunset." In between the rising and the setting, Octavia also recommends the beautiful Lough Derravaragh from the Coole side to see the crannogs and consider the story of the Children of Lir.
Walk, cycle, swim
If you can wrap up warm and consider the weather fresh and the water bracing, you can start enjoying this area on foot, on bikes and even in the water.
Anna Browne of Big Sky Flowers recommends taking a dip with the LakelandChillyDippers (find them on Facebook), and hitting the greenway for lovely cycling terrain (see also, page 15).
Anna is a sustainable educator and flower farmer, and her courses take place at the Refill Mill in Mullingar. Anna recommends the greenway for cycling and leaving the car at home.
Artist Ursula Meehan recommends north Westmeath and Mullaghmeen and Fore. "If you are up Finea way, I recommend Watty's Rock as a place to meet and there are three great loop walks at Mullaghmeen to help you reconnect with the seasons and the stillness of nature. Or Fore – it has a wonderful, looped walk and it is a wonderful place to meet and get a cup of tea in Jane's before heading out."