'Bliss or the abyss'
Local writer launches humorous and thought-provoking novel
By Michelle Crawley
'When You Come To A Fork In The Road… Take It', a novel by Brian McLoughlin of Inklings Writing Group, launched last Thursday, September 21, at Mullingar Library.
Brian, who describes his novel as "undefined", as it does not conform to any particular genre, didn't conform to book launching conventions either; he chose to forgo a master of ceremonies and the traditional reading by the author, for a quirky, highly amusing sketch based on his novel, performed by fellow Inklings members, Jacqui Wiley and Trish Raleigh-Doyle.
They played Jacqueline and Jane, a pair of young, single women who conversationally provide a postmortem on their love lives by rating previous suitors in terms of confectionery, in a bid to find a chocolate to satiate them.
The attendees chuckled as Brian's words were brought to life through the colourful accounts of Randy Andy on the Brandy from Delvin and Gerry from Garrydangan, (a homage to fellow Inklings writer, Jimmy O'Connell).
Brian writes stories, poems, plays, speeches and essays and is well-known locally on the literature and public speaking scene. He has performed stand-up comedy and poetry, and awards in those fields too.
As well as performing facilitator duty for Inklings, he's a member of Mullingar Toastmasters, Poetry in the Park and Athlone and Shannon Storytellers.
At the launch event, Brian spoke about the naming of his novel, 'When You Come To A Fork In The Road… Take It', which, unusually, doesn't appear on the front cover, (he doesn't conform to conventions): "Believe you me, many cul-de-sacs were taken [in writing this book]. It certainly has put years on me."
He thanked all those who have supported him in his writing, from Inklings Writing Group, Poetry in the Park, and Athlone and Shannon Storytellers, to Emper Milltown Writers Group and Mullingar Toastmasters, and he credited fellow writer, Lorraine Murphy, with being a massive help, in providing corrections and feedback and stopping him going overboard too much.
Brian's amusing offering, which explores what happens when a radical government disproportionately funds the arts in a bid to boost the deflated mood of the nation, is the fourth book to hit the shelves this year from Inklings members. On the Road to Damascus by Anthony Viney launched in April, Death in Garrydangan by Jimmy O'Connell and Lorraine Murphy's Be Careful What You Wish For launched in August.
Brian's novel centres on four friends, Jody, Pat, Marie and Alice, who start out in perfect harmony, creating high plains drama in the plains of Ireland, but as the money escalates, the romances fluctuate, the beds grow cold and Ballymakill – a new town built to square the circle – enters to take the group into the rabbit-hole of its existence.
Brian says "It will drive you to either bliss or the abyss!"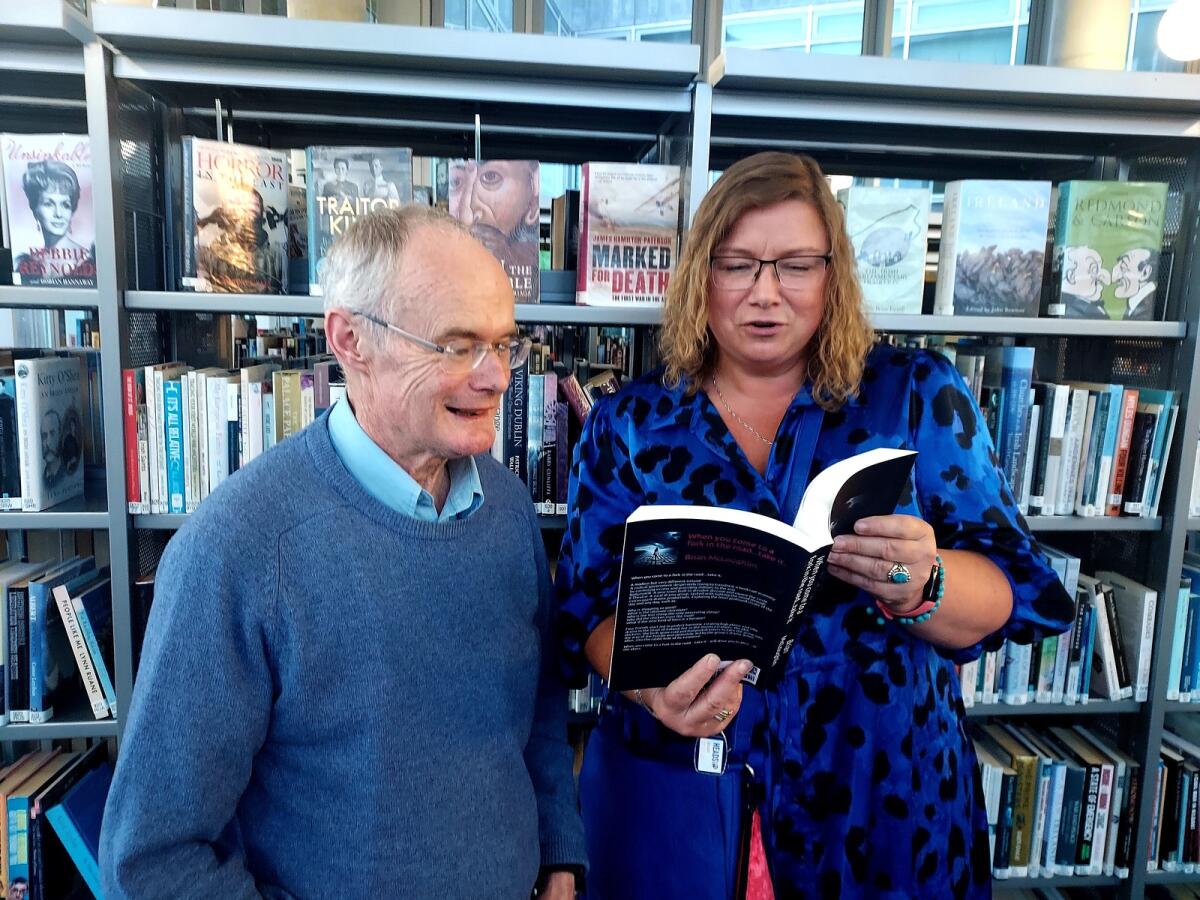 READ ALSO